'Pretzel Logic' Prevails As Next Title In Steely Dan Vinyl Reissue Program
Their third LP, which featured their biggest hit single 'Rikki Don't Lose That Number,' will return to vinyl on July 28.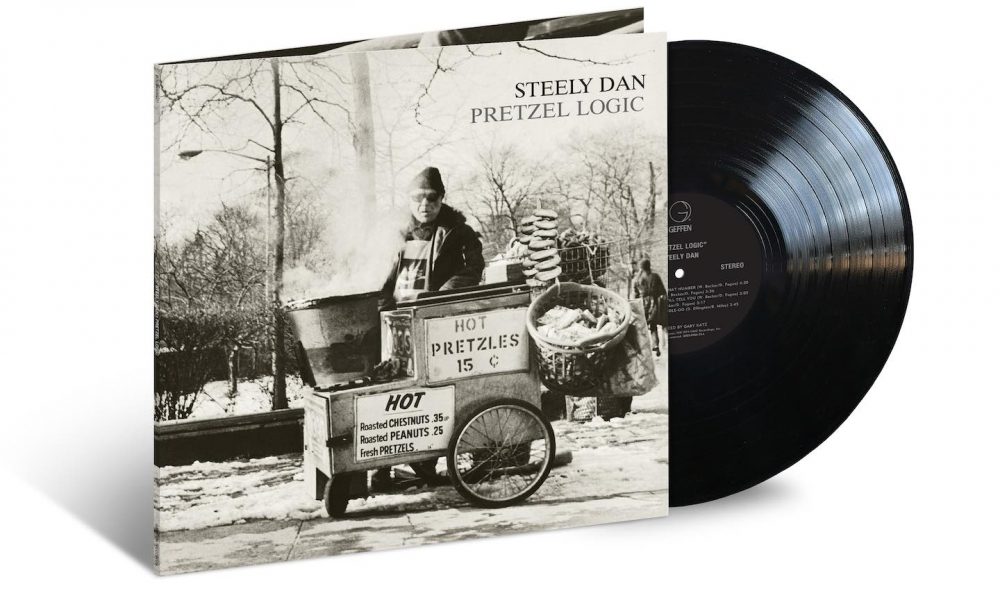 Steely Dan's Pretzel Logic is to be the next album in Geffen/UMe's extensive, high fidelity audo reissue program of the band's classic records from their ABC and MCA Records years. First released in 1974, their third LP contained one of their best-known hits, "Rikki Don't Lose That Number," and will be reissued on July 28.
The series sees the seminal group's first seven albums returning to vinyl, in most cases for the first time since their original release. Pretzel Logic follows the launch of the program last November with Steely Dan's debut album, 1972's Can't Buy A Thrill, followed this May by its 1973 follow-up, Countdown To Ecstasy.
Rikki Don't Lose That Number
Pretzel Logic has been meticulously remastered for the new edition by Bernie Grundman from the original analog tapes, and will be pressed on 180 gram black vinyl at 33 1/3 rpm. The album will also be available as a limited edition premium 45 rpm version on Ultra High-Quality Vinyl (UHQR) from Analogue Productions, which is the audiophile in-house reissue label of Acoustic Sounds. Analogue Productions is also releasing the Steely Dan series on Super Audio CD (SACD).
The third album by the tastemaking and groundbreaking band became their most successful to date on its first release, climbing to No.8 on the Billboard bestsellers in a 36-week chart stay. Pretzel Logic, which also featured such favorites as "Any Major Dude Will Tell You," "East St. Louis Toodle-Oo," and "Barrytown," was certified gold in the US by the RIAA in May 1974, just three months after release, and went on to achieve platinum status in 1993. "Rikki Don't Lose That Number," the lead single, reached No.4, their highest-ever placing on the Billboard Hot 100.
The 45 RPM UHQR versions of the catalog will be pressed at Analogue Productions' Quality Record Pressings on 200-gram Clarity Vinyl. They'll each be packaged in a deluxe box with a booklet detailing the entire process of making a UHQR disc, plus a certificate of inspection. Each UHQR is pressed, using hand-selected vinyl, with attention paid to every single detail of every single record.
Over the next year, the remaining albums from Steely Dan's esteemed years on ABC and MCA (1975's Katy Lied, 1976's The Royal Scam, 1977's Aja and 1980's Gaucho) will be given similar deluxe reissue treatment.
Pre-order the vinyl reissues of Pretzel Logic, which are released on July 28.