Steely Dan Vinyl Remaster Series To Continue With 'Countdown To Ecstasy'
It's the latest in the reissue series that began last November with the band's debut album 'Can't Buy A Thrill.'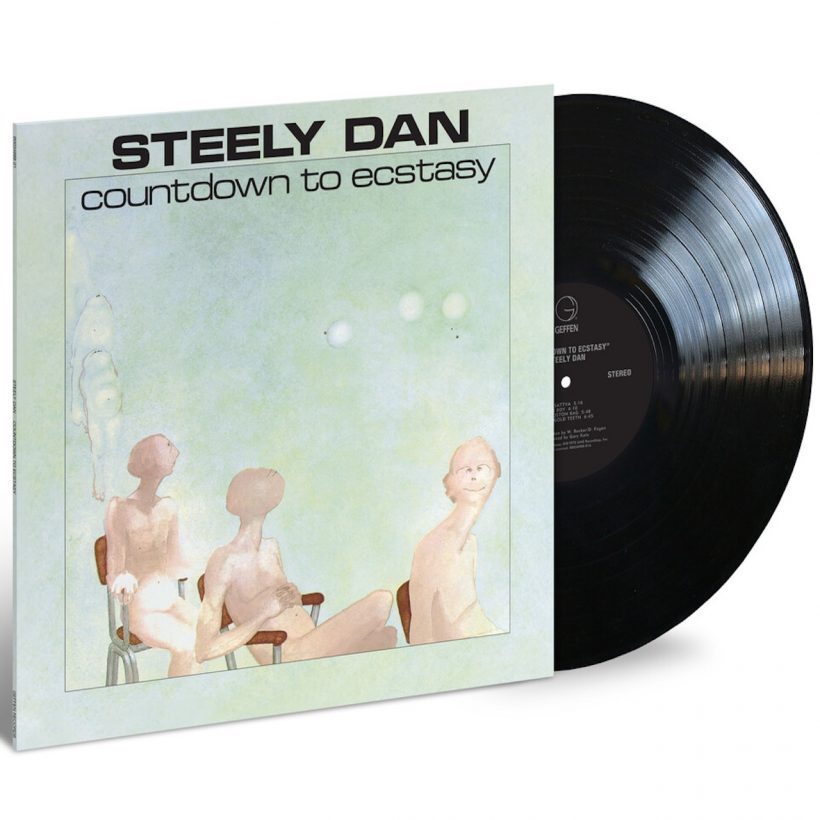 Geffen/UMe has announced the May 26 return to vinyl of Steely Dan's memorable sophomore LP of 1973, Countdown To Ecstasy. It's the latest in the reissue series that began last November with the band's debut album Can't Buy A Thrill.
The series, which is being personally overseen by Donald Fagen, will bring each of the massively influential band's first seven albums back to vinyl, in most cases for the first time since their original release.
Countdown To Ecstasy was the record on which Fagen became lead vocalist for Steely Dan, on an album that included such standouts as "Bodhisattva," "Show Biz Kids," and "My Old School." It's been meticulously remastered by Bernie Grundman from the original analog tapes and is to be pressed on 180 gram black vinyl at 33 1/3 RPM.
The album has also just been released in a limited edition premium 45 RPM edition on Ultra High-Quality Vinyl (UHQR) from Analogue Productions, which is the audiophile in-house reissue label of Acoustic Sounds. Analogue Productions is also releasing this series of titles on Super Audio CD (SACD).
Plans call for the periodic reissue over the next year of 1974's Pretzel Logic, their first US Top 10 album which included the signature hit "Rikki Don't Lose That Number;" 1975's swing-pop oriented Katy Lied (with such highlights as "Black Friday," "Bad Sneakers," and "Doctor Wu"; the 1976 set The Royal Scam ("Kid Charlemagne," "The Fez," "Haitian Divorce"): the platinum-selling jazz-rock set of 1977 Aja, which included the unforgettable hits "Deacon Blues," Peg," and "Josie"; and their final MCA album Gaucho, which was first released in 1980 and contained "Hey Nineteen," and "Time Out Of Mind," featuring Mark Knopfler on guitar.
The only albums in the series not to be remastered by Grundman is Aja, which will be mastered from an analog, non-EQ'd, tape copy, and Gaucho, which will be sourced from a 1980 analog tape copy that was originally EQ'd by Bob Ludwig. Lacquers for UMe's standard 33 1/3 RPM 180-gram version will be cut by Alex Abrash at his respected AA Mastering studio from high-resolution digital files of Grundman's new masters and pressed at Precision. They will be housed in reproductions of the original artwork.
The 45 RPM UHQR versions will be pressed at Analogue Productions' Quality Record Pressings on 200 gram Clarity Vinyl. Packaged in deluxe boxes, each will include a booklet detailing the entire process of making a UHQR as well as a certificate of inspection. Each UHQR is pressed, using hand-selected vinyl, with attention paid to every detail of each record.
Pre-order the vinyl reissue of Countdown To Ecstasy, which is released on May 26.