Keane
The British pop band fronted by Tom Chaplin have charted hit singles like 'Somewhere Only We Know,' 'Spiralling,' and 'Is It Any Wonder?.'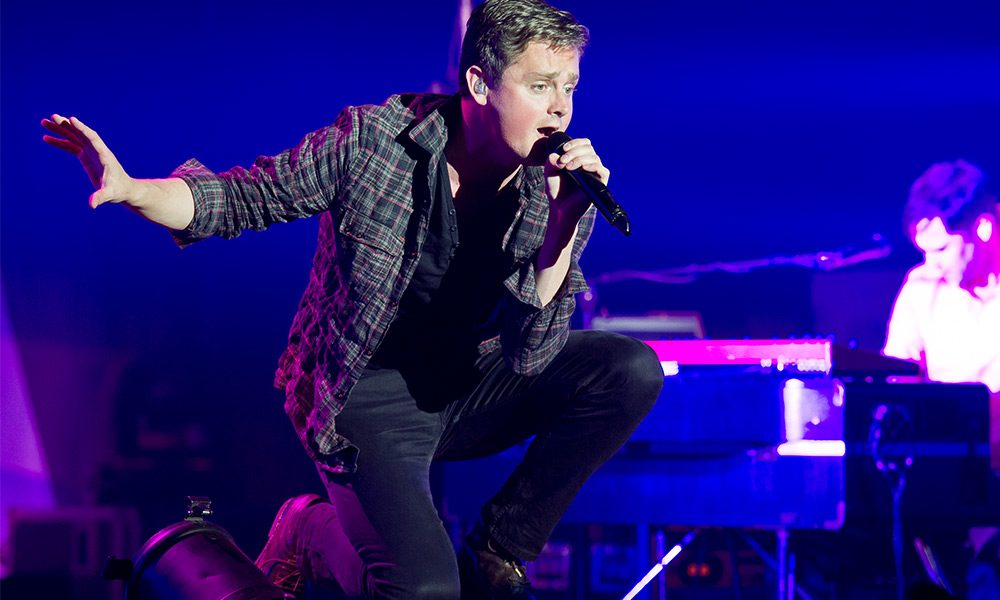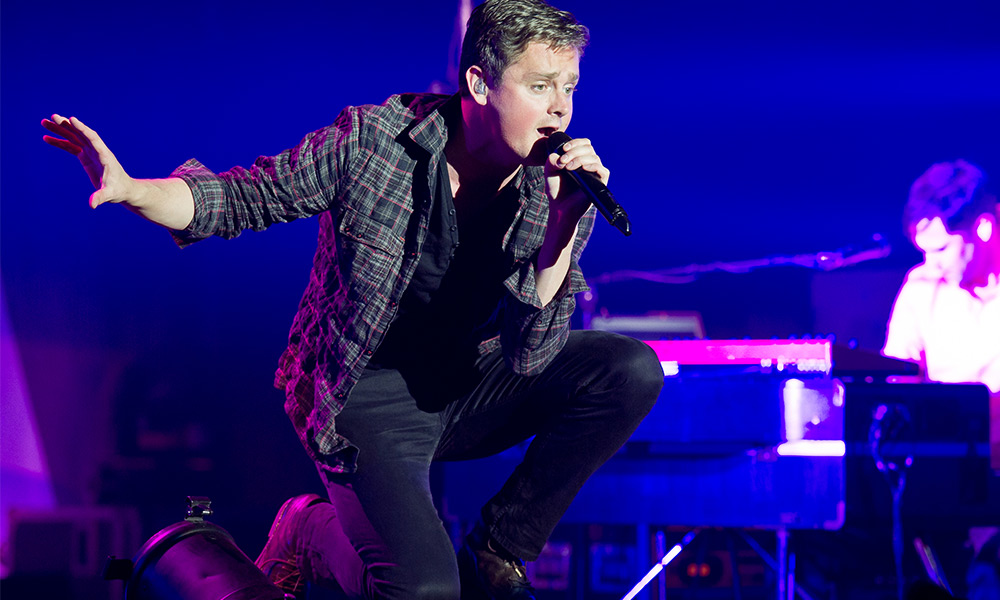 As indie music enjoyed its resurgence in the mid-2000s, UK south coast three-piece, Keane, offered a thoughtful counterpoint to guitar squall. Their debut album, Hopes And Fears, featured well-written songs, with delicate melodies. The public thought so too, as the album was certified Platinum an amazing nine times. They subsequently stormed the charts and released a series of intelligent and diverse albums.
Keane use a piano (or a synth) as the lead instrument rather than a guitar, which is traditional, especially as a three-piece band. Since the start of their career, the band have sold over 10 million albums worldwide.
Principal writer Tim Rice-Oxley's material, sweetly delivered by Tom Chaplin, sounded perfect on radio, from the wistful 'Somewhere Only We Know' and 'Everybody's Changing' through to the assured Bowie-influenced 'Spiralling'. Echoes of Elton John, The Beatles, U2 and Genesis (who, like Keane, met at public school) can be heard in their work, and like those artists, the group have gone on to enjoy considerable success in America.
Keane add great sweetness to their pop, and their piano-based music sounds immediately anthemic. But they weren't simply a studio outfit; Keane became an enormous live draw on both sides of the Atlantic, (fortunately captured on a variety of fine works, such as Live Recordings: European Tour 2008 and the 2010 material recorded at the iTunes Festival) with the intensity and passion of this group of friends projecting beautifully from the largest of arenas.
Keane's piano-driven pop/rock is created by vocalist Tom Chaplin, drummer Richard Hughes and pianist Tim Rice-Oxley, three childhood friends from the small town of Battle in East Sussex, England. Formed in 1997, the group started out as a college-aged cover band. Guitarist Dominic Scott was also part of this early incarnation, having previously played cover songs with Hughes and Rice-Oxley in a band named the Lotus Eaters. Keane toured the East Sussex circuit for several years while internalising the epic sounds of their setlist, which included songs by Oasis, U2 and the Beatles. The quartet began performing original material in 1998, although Chaplin left for Edinburgh University shortly thereafter to study art history. The move proved to be brief, as he returned to London in 1999 and doubled his efforts with Keane.
Buoyed by Chaplin's tenor vocals and Rice-Oxley's inventive keyboard effects, the group made its studio debut in 2000 with a self-released single, 'Call Me What You Like'. 'Wolf at the Door' followed one year later, but the band still struggled to find its momentum as Scott left the line-up in July, leaving the band without a guitarist. Keane continued performing as a trio and happened upon their big break in December 2002, when Fierce Panda Records representative Simon Williams (who had helped discover Coldplay several years prior) was summoned by a friend to attend a Keane gig in London. Williams was impressed with the band's performance and offered to issue Keane's next single, 'Everybody's Changing', on the spot. The limited-edition release became a success on UK radio and attracted attention from major record labels, several of whom began to swarm around the group.
Keane signed with Island Records in 2003 and released 'This Is the Last Time', the band's final single for the Fierce Panda label before the year was up. They made their major-label debut one year later with Hopes And Fears, which hit the top of the UK album charts during its first week of release and beat out Morrissey's You Are the Quarry. The ballad 'Somewhere Only We Know' became a hit on both sides of the Atlantic, and Keane received two BRITs (for Best Breakthrough Act and Best Album 2005) while earning a Grammy nomination for Best New Artist. The album went on to become the second highest-selling record of the year in the UK, barely losing out to the Scissor Sisters' debut.
Keane opened several shows during U2's 2005 tour in support of their debut, which was followed several months later by the Live Recordings 2004 EP. When it came time to return to the recording studio, the band once again enlisted producer Andy Green and fashioned a darker album titled Under the Iron Sea. Arriving in 2006, it debuted at No. 4 on the Billboard Top 200, topped the UK charts and spun off the band's most successful single to date with 'Is It Any Wonder?' Keane chose to pursue a different agenda for their next project, however, returning in 2008 with a slightly retooled sound – including the presence of electric guitar – and a new album, Perfect Symmetry. Two years later, they changed direction yet again with the release of Night Train, an eight-song EP featuring collaborations with the Somali rapper K'NAAN. Released in 2012, Strangeland, the full-length follow-up to Perfect Symmetry, married that album's use of guitars and über-pop sensibility with the anthemic, piano-led sound prevalent on the band's first two albums, particularly Under the Iron Sea.