Zucchero
The name on his birth certificate reads Adelmo Fornaciari, but this charismatic Italian vocalist has mostly answered to either Zucchero Fornaciari – or simply "Zucchero".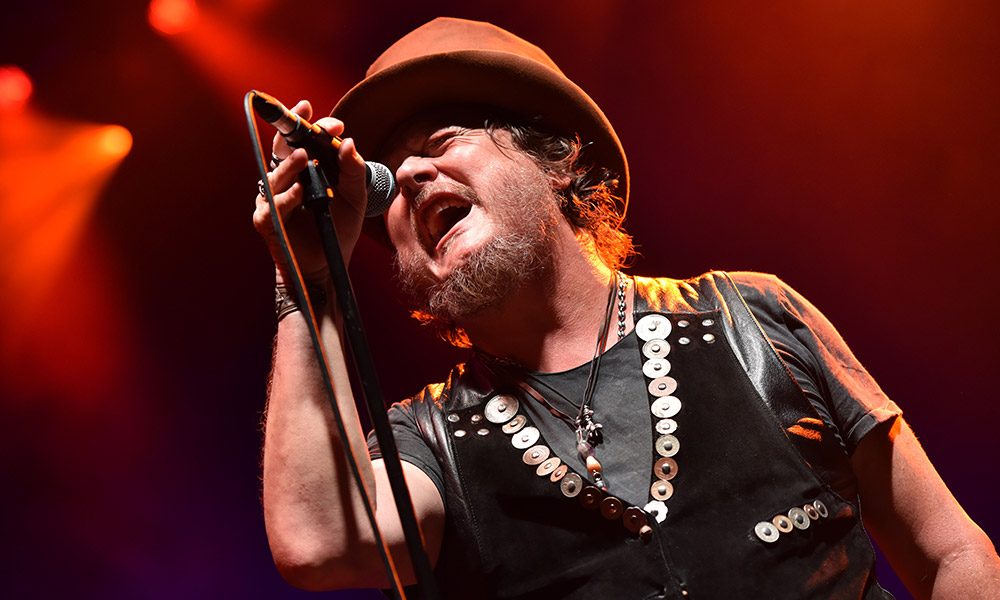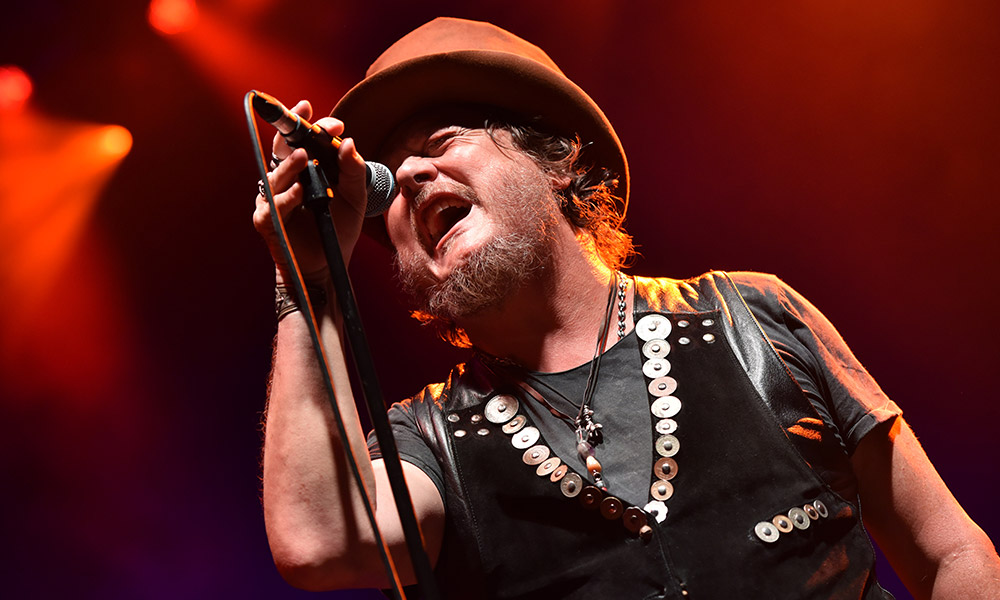 The name on his birth certificate reads Adelmo Fornaciari, but this charismatic Italian vocalist mostly answers to either Zucchero Fornaciari or simply "Zucchero". Under this name, he's sold over 60 million records worldwide.
Having obtained two World Music Awards, six IFPI Europe Platinum Awards and a Grammy Award nomination during his 45-year career, Zucchero is widely regarded as one of the industry's heavyweights, yet he hadn't even considered music as a realistic career option when he was growing up.
Zucchero - Guantanamera (Guajira)
Zucchero: The early years
Born in Reggio Emilia, a town in the Emilia-Romagna region of northern Italy, he'd become known by his future stage name (it translates as "Sugar" in English) while he was still a child, but by the time he secured a place at the University of Bologna, he was dead set on becoming a veterinary surgeon.
Yet Zucchero fell in love with soul music while in Bologna, where he also learnt to play guitar and sing, his vocal delivery frequently earning comparisons with craggy English soul-rock belter Joe Cocker. Veering away from his original career path, he began writing songs in earnest but initially believed his future lay as a songwriter supplying songs for other artists, rather than take to the stage himself.
During the 70s, Zucchero nonetheless featured in a number of small Italian outfits such as I Ducali, Sugar & Candies and Taxi, and with the latter, he won the Castrocaro Music Festival – an annual music competition which takes place outside Forli – in 1981. Encouraged by this early success, Zucchero made his first appearance as a solo artist at Italy's Sanremo Festival (widely regarded as the inspiration for the Eurovision Song Contest) in '82, and then at the Festival Dei Fiori in 1983.
Zucchero: The first major commercial breakthrough
These high-profile appearances rapidly kick-started Zucchero's solo career and, prior to his 1984 debut, Un Po' Di Zucchero (A Little Bit Of Sugar), he signed a deal with his long-term label, Polydor. Fornaciari's first major commercial breakthrough came, however, after he temporarily relocated to California, where he began a lengthy collaboration with Italian producer Corrado Rustici. After some negotiation, Rustici assembled a backing band, including highly respected Baton Rouge-born session bassist Randy Jackson (Jean-Luc Ponty; Journey), and together they cut 1984's Zucchero & The Randy Jackson Band, which featured the smooth, soulful 'Donne' ('Women'): Zucchero's first significant Top 30 hit in his native Italy.
Recorded in San Francisco with a star-studded session line-up including Jackson, ex-E Street Band multi-instrumentalist David Sancious and drummer/producer Narada Michael Walden, Zucchero's third album, Rispetto (Respect), offered a more polished American soul sound and sold in excess of 250,000 copies, but it was 1987's Blue's that made Zucchero a household name in Italy and ushered him onto the global stage.
Zucchero enters the global stage
Again produced by Corrado Rustici, the album featured contributions from The Memphis Horns, David Sancious and fellow E Street Band saxophonist Clarence Clemons. With no expense spared it was a lavish affair, with numbers such as the funky, soul revue-style 'Con Le Mani' ('With These Hands') and the heart-melting pop of 'Senza Una Donna' ('Without A Woman') acting as the perfect vehicles for Zucchero's gravelly but emotive vocals. Blue's instantly struck a chord at home, where it sold almost 1.5 million copies and earned Fornaciari his first gold disc. It also performed strongly around mainland Europe, especially in Switzerland, where it yielded a platinum certification.
Blue's was launched internationally with Zucchero's first major tour, on which he shared the stage with one of his long-term heroes, Joe Cocker, for an expressive cover of The Beatles' 'With A Little Help From My Friends'. With the accolades still ringing in his ears, Fornaciari and his band then decamped to Memphis to record 1989's Oro Incense E Birra: another enormous success, which outsold Blue's in Italy (where it was certified platinum eight times) and eventually sold in excess of 2.5 million copies.
Zucchero - Bacco Perbacco
Produced by Corrado Rustici and recorded primarily at Memphis' famous Ardent Studios, Oro Incense E Birra's title was actually a pun on the phrase "gold, frankincense and myrrh", with the word "birra" (beer) replacing "mirra" (myrrh). The blues and soul-inclined music it contained, though, was often layered and opulent, with high-profile guests such as James Taylor, Rufus Thomas and Eric Clapton all contributing, and the Ardent Gospel Choir adding further colouring to 'Madre Dolcissima' and 'Diamante' (the latter being Zucchero's tender tribute to his grandmother).
Zucchero sets his sights on grand designs
Though the album was again a runaway success, Zucchero had already set his sights on grander designs. Oro Incense E Birra became his last outing on which he delivered all his songs in Italian. From the turn of the 90s on, he set out to conquer the rest of Europe, starting as he meant to continue with 1990's Zucchero Sings His Hits In English, which – as its title suggested – featured English reinterpretations of hits such as 'Diamante', 'Wonderful World' and 'Senza Una Donna' ('Without A Woman'). Re-recorded as a duet with Paul Young, this latter title went on to become a massive European hit, shooting up to No.4 in the UK and earning gold certifications in both France and Sweden along the way.
In-Depth Rock Features
His star very much in the ascendency, Zucchero recorded duets with a clutch of the world's most famous artists, ranging from Sting to Elton John and opera superstar Luciano Pavarotti, between 1991-93, and his live performance in the post-USSR Russia was captured on his first live LP, Live At The Kremlin. He also gained widespread exposure when he performed an emotional version of 'Las Palabras de Amor' with the three remaining members of Queen at 1992's Freddie Mercury Tribute Concert at London's Wembley Stadium.
Fornaciari's next studio album, Miserere, also appeared during 1992. Darker in hue than his previous work, it was divided evenly between Italian and English vocal performances, with Elvis Costello providing the lyrics for 'Miss Mary', Bono supplying the title track and, intriguingly, The Blue Nile's Paul Buchanan penning both 'The Promise' and 'Povero Cristo' ('Poor Christ'). Strangely, despite the quality on show, the album performed well, if not as seismically as either of its two predecessors (though it topped the Italian charts and earned second platinum for Fornaciari in Switzerland).
The only European performer at the 25th anniversary Woodstock Festival
Misere was promoted by another lengthy worldwide tour and, in 1994, Zucchero became the only European performer to grace the stage at the 25th anniversary Woodstock Festival in upstate New York. He was quickly back in action on record with 1995's Spirito Di Vino (Divine Spirit): a New Orleans blues-influenced set featuring the towering hit single 'Il Volo' ('My Love'), which became a pan-European smash, earning 10 platinum certifications in Italy alone and selling over 2.5 million copies.
Polydor's well-timed The Best Of Zucchero "Sugar" Fornaciari's Greatest Hits collection promptly followed in 1996, hurtling into the Top 40 in most European territories and topping the charts in both France and Italy. The CD version was available in both Italian and English, and the tracklisting included three freshly recorded songs, among them the hit single 'Menta E Rosmarino' ('I Won't Be Lonely Tonight'). Another heavy touring schedule promoted the record, with Zucchero playing rapturously received European shows and also making inroads into the US for the first time with sold-out club shows in New York and Los Angeles.
Zucchero - Menta E Rosmarino
Fornaciari recorded 1998's Blue Sugar, which eschewed the N'awlins blues influences of Spirito Di Vino in favour of a more mainstream rock sound. Long-time producer Corrado Rustico again assembled a crack team of musicians, with Santana bassist Benny Rietveld, ex-Nine Below Zero harmonica player Mark Feltham and ex-Traffic frontman Steve Winwood all contributing, and Bono writing the lyrics for arguably the LP's stand-out track, the slow-burning 'Blu'.
Zucchero's first post-millennial release was 2001's Shake: another accomplished blues-rock spread made all the more poignant by the inclusion of the ballad 'Ali D'oro', which featured blues legend John Lee Hooker's final vocal performance prior to his death in June that same year. Zucchero and band took to the road with a purpose following the album's release, their shows crisscrossing Europe, Canada and North America with an itinerary that found them in hotel rooms for much of 2002 and '03.
Though not a brand new studio album as such, 2004's Zu & Co repeated the multi-platinum success of Spirito Di Vino. Comprised of the many duets Fornaciari had recorded with international stars such as Sting, BB King, Sheryl Crow and Solomon Burke over the past 15 years, the album also reprised several of Zucchero's key hits (not least the Paul Young version of 'Senza Una Donna' ('Without A Woman') and also included a newly-minted Italian-language cover of The Korgis' dreamy ballad 'Everybody's Gotta Learn Sometime', which appeared as 'Indaco Dagli Occhi Del Cielo'.
Zucchero & Paul Young - Senza una donna (Without a woman)
Fornaciari premiered the release with a gala performance featuring many of the album's guest stars at London's prestigious Royal Albert Hall in May 2004. Zu & Co subsequently did serious business around the world, earning a quadruple-platinum certification in Italy, platinum sales in Germany, and even peaking at No.84 on North America's Billboard 200 run down.
Zuccerho returns to the studio with Bob Dylan producer Don Was
After appearances at the 'Live 8' charity concerts in both Rome and Paris, Zucchero returned to the studio with Bob Dylan producer Don Was. The resulting LP, September 2006's Fly, was long on introspective balladry, though it also included the irresistibly catchy, folk-rock-flavoured 'Cuba Libre'; the shuffling, slide guitar-assisted 'Un Kilo' ('A Kilo') and 'L'Amour E Nell'Aria' ('Love Is In The Air'), which – with permission – took the groove of Feeder's 'Broken' as its backdrop.
Commercially, Fly didn't hit the same heights as Zu & Co, but it was still a multi-platinum success in Europe, topping the charts in both Italy and Switzerland, and earning a gold disc in Austria. The subsequent tour included Zucchero's debut performance at New York's legendary Carnegie Hall and his first series of shows in Latin America, and he was barely off the road before Polydor released another big-selling anthology (the self-explanatory All The Best), which repackaged all his significant hits alongside several new tracks, including emotive covers of Black's 'Wonderful Life' and PhD's 'I Won't Let You Down' ('Tutti I Colori Della Mia Vita').
Zucchero - Wonderful Life
Still relishing the road, Fornaciari and his band set off on another lengthy global slog in support of All The Best, their itinerary including shows at London's Royal Albert Hall, a return to New York's Carnegie Hall and their debut performances in Australia. A multi-disc box set featuring both DVDs and complete audio recordings of shows in Verona and Milan was later issued as Live In Italy, which quickly went quintuple platinum in Zucchero's native land.
Fornaciari's studio album Chocabeck (Spirit Together), was helmed by Don Was and ex-Pearl Jam/Red Hot Chili Peppers producer Brendan O'Brien. Loosely based on the concept of a single day (from dawn to dusk) in a small Italian town, it captured some of Zucchero's most elegant vocal performances and included some remarkable multi-layered harmonies from special guest, The Beach Boys' legendary Brian Wilson, on the spectral title track.
A highly pleasurable departure from the artist's well-trodden blues-rock path, Chocabeck featured some old skool Zucchero (not least 'E Un Peccato Morir' ('It's A Pity'), which ushered in loud guitars and soulful backing vocals), but many of its best tracks – not least the hymnal opening trio of 'Un Suffio Caldo' ('A Hot Breath'), 'Il Suono Della Domenica' ('The Sound Of Sunday') and 'Soldati Nella Mia Citta' ('In My Town Of Soldata') – were among his subtlest and most sublime recordings yet. The album's multi-platinum performance in Italy and mainland Europe suggested fans were more than happy to stick around while their hero continued to evolve.
Zucchero - Il Suono Della Domenica (Live Acoustic)
Zucchero pays tribute to Cuba's musical heritage
The following year, he released La Sesión Cubana, a collaboration with Cuban musicians that paid tribute to the musical heritage of the island nation. Following that, in 2013, Zucchero released La Sesión Cubana, Vol. 2, which was recorded in Havana and featured collaborations with legends such as Buena Vista Social Club.
Black Cat was released in 2016, which was his first album in English and featured duets with Eric Clapton and Jeff Beck. The album was critically acclaimed and earned him a Grammy nomination for Best World Music Album. In 2016, he released the album Wanted, which featured duets with Sting and Joe Cocker. The album drew on influences from blues, soul, and gospel music and was again nominated for a Grammy for Best World Music Album.
In 2019, Zucchero released the album D.O.C., which was a tribute to the legendary Italian singer-songwriter Domenico Modugno. The album featured collaborations with Sting, Mark Knopfler and Andrea Bocelli and earned him a Latin Grammy Award nomination for Best Pop Album.
Two years later, Zucchero released the album Inacustico – D.O.C. & More, re-recordings of classic songs from his previous albums. He also released the live album Zucchero Sugar Fornaciari: Live In Italy, recorded during his tour of Italy in 2018.
In addition to music, Zucchero has been involved in a variety of other activities including writing and producing music for films and television series, performing in major festivals, and participating in charity events. He has also served as a judge on the Italian version of The Voice, appeared in a number of television shows and commercials, has been particularly active in the fight against cancer and is a patron of the Italian charity Telethon.
Zucchero: Studio Albums
Format:
UK English