Hey! Dudes!: Ian Hunter And Mott The Hoople's Golden Age Of Rock'n'Roll
The octogenarian English rock frontman has been an inspiration for decades, not just for his songwriting but for the fact that he can still look the part as well as sing it.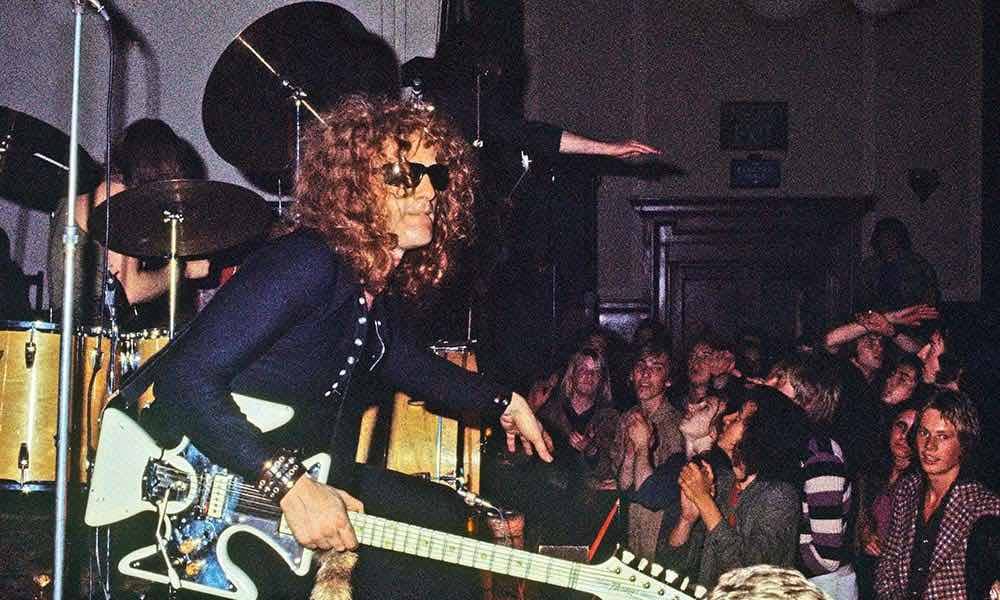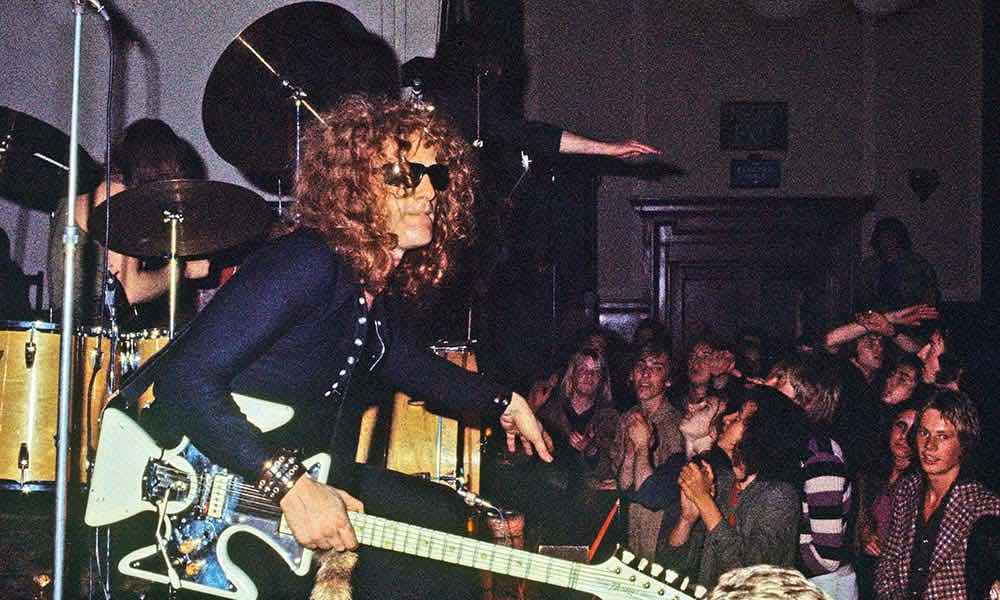 Ian Hunter was something of a late starter in the music game. So that meant that as he turned 84 years old on June 3, 2023, he'd only been at it for about 69 years.
The sometime solo artist and leader of the Rant Band, who headed up a rapturously-received reunion of Mott The Hoople's 1974 core line-up as he approached his 80th, has been an inspiration for decades. Not just for his songwriting, but for the fact that the years have done nothing to diminish his coolness. Even as an octogenarian, older than any of the generation of artists who made it big before he did, he can still look the part as well as sing it.
Hunter also won a different type of esteem as one of that relatively small band of Dylan-influenced writers whose dexterity with words was not confined to recorded music. Born in Oswestry in Shropshire, he dabbled in local bands and one from Northampton called the Apex, then in a London outfit called the Scenery. But he also had some journalistic training, albeit briefly, that would stand him in good stead later on.
"When I left school I became a cub reporter for the Wellington Journal in Shropshire," he told Beat Instrumental in 1971. "That job lasted about three months because although I could do the typing. I couldn't do the shorthand. Then I went to Butlins [holiday camp] with my girlfriend and met two kids in a group who asked me to enter a talent competition with them.
"We'd only known each other for three days and there were about 165 acts altogether – but we won it," he went on. "Then a couple of weeks later I had a letter from them in Northampton asking me to join them in a group. That group was called Apex and that was in fact how it all started."
Riding the mental train
By the time of that interview, Hunter had already been at the helm of Mott The Hoople for three albums, with another coming. They debuted on Island Records with a self-titled release in the closing weeks of the 1960s. The era was celebrated on the lavish 6CD box set Mental Train: The Island Years 1969-1971.
Chart success was modest, and the group were famously on the point of giving up when David Bowie offered them his song "All The Young Dudes" and changed their entire future. Major recording and touring success followed, along with several other much-loved UK hit singles including "The Golden Age of Rock'n' Roll," "All The Way From Memphis," and "Honaloochie Boogie."
But Hunter showed his way with words in another medium in 1974, with the publication of his account of Mott's late 1972 US tour, Diary of a Rock'n'Roll Star. To this day, it is often voted the most authentic piece of first-hand reportage in the history of rock.
Still ranting
He started a solo career with the eponymous 1975 album that included his sole Top 20 UK hit single, "Once Bitten Twice Shy," and has remained prolific. Hunter's last three albums have been at the helm of the Rant Band, including 2016's Fingers Crossed, which returned him to the UK Top 40.
In latter years, the frontman has alternated his own work with Mott reunions, including the 2009 outing that reunited all five original members (although drummer Dale "Buffin" Griffin's ill health prevented him from appearing except at encores, Martin Chambers taking his place behind the kit). A 2013 sortie included a date at London's O2 Arena.
The 2019 tour, billed as Mott The Hoople '74, included guitarist Ariel Bender and keyboard player Morgan Fisher. Former Wings drummer Steve Holley was among those augmenting the line-up. As Mott toured the US for the first time in 45 years, Variety's review of their April show at the Chicago Theatre enthused: "Hunter, surrounded by his current Mott compatriots, stood tall and played loud and proud, celebrating the final incarnation of his old band that had broken up nearly a half-century ago."
'His own personal victory lap'
Writer Mitch Myers concluded: "Ian Hunter has been on his own personal victory lap for years, singing these songs all over the world. Catch him while you can, with Mott or upon the resumption of his regular touring regimen."
That regimen had Hunter spending his 80th birthday — where else? — on stage, at the last of a four-night celebration with the Rant Band at the City Winery in New York. Asked by Billboard how he felt about the big landmark, he said: "I feel great about it! 80 sounds sunshiny and clear and lovely, and 79 sounded all murky. I didn't think I'd make 50, so this is all a bonus." In the spring of 2022, the indefatigable frontman revealed that he was working on a new album, which emerged in 2023 as the acclaimed Defiance Pt. 1, proving again that it's not only the young dudes that carry the news.
Buy or stream Mott The Hoople's 6CD box set Mental Train: The Island Years 1969-1971.