How Steven Wilson Made Prog Rock Cool Again
With his original band, Porcupine Tree, Steven Wilson nearly single-handedly sparked a prog revival and it continues with his concert film 'Home Invasion'.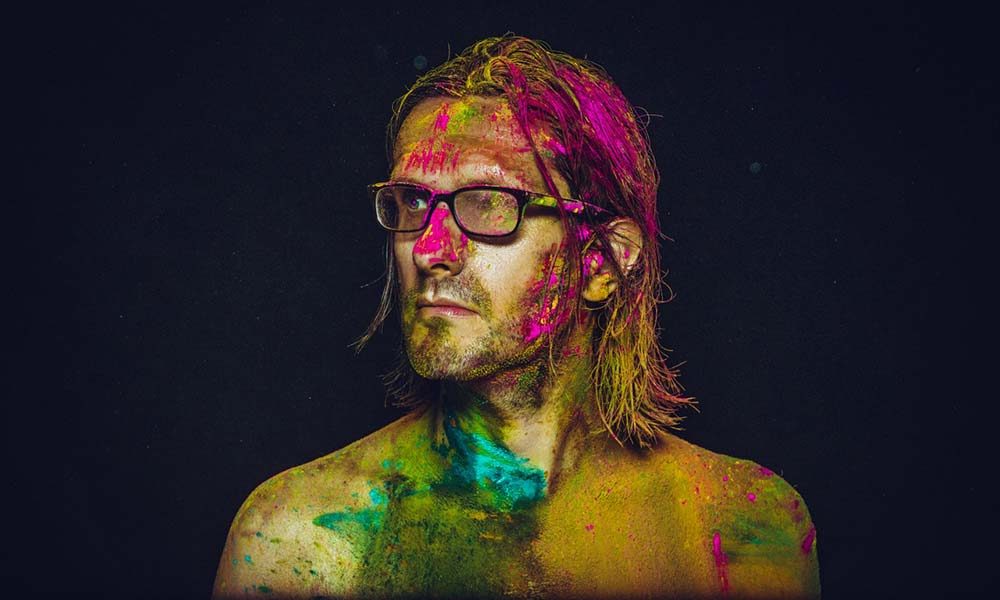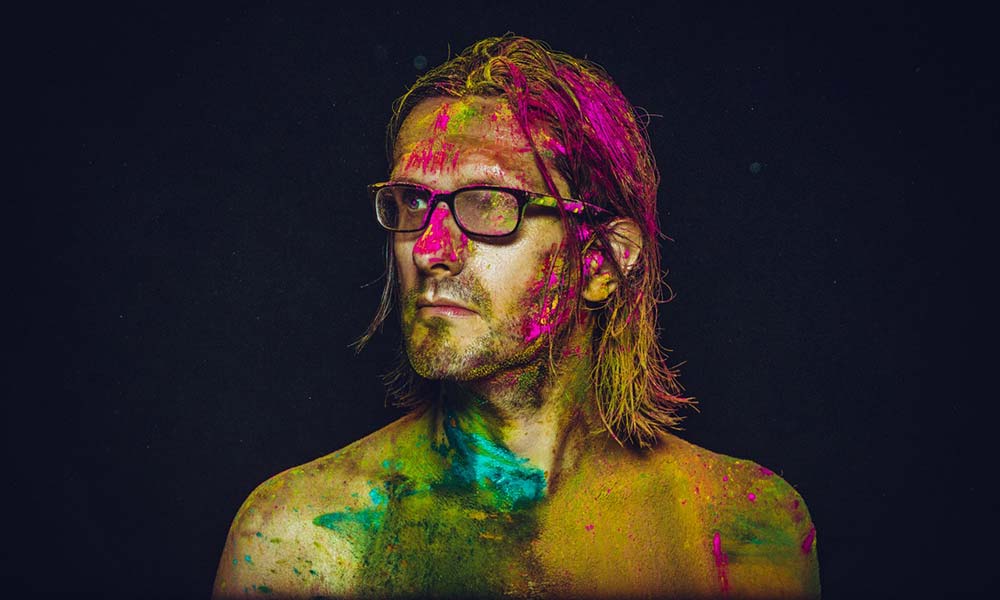 Steven Wilson (born November 3, 1967) is living out every prog fan's dream. His original band, Porcupine Tree, nearly single-handedly sparked a prog revival. Along the way he collaborated with icons such as Robert Fripp and Rush's Alex Lifeson, and launched an inspired solo career. What's more, he got Jethro Tull, Yes and Gentle Giant, to entrust him with their priceless master tapes; he was able to remix them from scratch and make prog's cornerstone albums sound even better.
But it's worth remembering that Wilson was a bit skeptical about prog rock at the start of his career. Originally a solo project, Porcupine Tree began as a tongue-in-cheek salute to the psychedelic era, much like XTC's Dukes Of Stratosphear. The very name Porcupine Tree was a send-up of psychedelic imagery, and so were some of the early album concepts.
1993's Voyage 34 (originally released as a 30-minute single, and later expanded to a double-album) was a mostly instrumental piece evoking the unsettling experience of someone's 34th acid trip – the other 33 apparently went fine. While its roots were in the spacier moments of early Pink Floyd and Hawkwind, Voyage 34 also took in modern techno and ambient music. And unlike his 60s role models – and his 90s ones, for that matter – Wilson was leery of acid and never took it himself.
Juggling modern and vintage influences
After they became a proper band, Porcupine Tree got even more adept at juggling modern and vintage influences. The band embraced alternative metal on In Absentia (2002) and Deadwing (2005), marking them as kindred spirits to the likes of Tool and even Metallica. With Fear Of A Blank Planet (2007), Porcupine Tree arguably delivered their masterpiece. The complexity of the writing, and the dazzling instrumental work bear out its prog roots (as do the guest shots from Fripp and Lifeson); but the sound and the subject matter are thoroughly modern. Wilson was going through a Bret Easton Ellis phase, taking in his tales of disaffected youth – not the last time he'd show affinity for misfits.
Blank Planet was a watershed for a few reasons. It recommitted Wilson to fully thematic albums, which would continue in future works, including the next – and to date, last – Porcupine Tree studio album, the more surreal The Incident. Blank Planet was also a modern-day rarity, an album that was fully road-tested in advance. The full album was played live just before its recording, and thanks to Wilson's pleading with the audience beforehand – and his warning them they'd be thrown out if they got caught recording – not a note from those shows ever appeared online.
Fear of a Blank Planet (Live)
A parallel career
The Blank Planet album also led indirectly to Wilson's parallel career as a remixer. Soon after it received a Grammy nomination as Best Surround Sound Album, he was commissioned by Tull frontman Ian Anderson to do surround sound mixes of the newly recorded Thick As A Brick 2, as well as the original Jethro Tull album.
Tull diehards rejoiced, and Wilson went on to remix ten Tull albums including Stand Up through Songs From The Wood, plus King Crimson's entire 70s and 80s catalog, a few peak-era Yes works, Gentle Giant's Octopus and The Power And The Glory and a handful of not-quite-prog gems from Chicago, XTC and Tears For Fears.
In each case, he delivered a surround sound mix as well as a new stereo mix from the multi-tracks, and made a point of not leaving any fingerprints. In the new stereo mixes, you don't hear modern gimmicks or added instruments (except in the rare case where he discovered a section that was snipped out of the original, notably a restored verse on Tull's Passion Play). What you get is the same feel and overall spirit of the old mixes with new clarity and better separation of the instruments – a real blessing on an album such as Yes' Tales From Topographic Oceans, whose original mix was famously cluttered.
Even Wilson's buried Easter eggs can be fascinating. The remix of Emerson, Lake And Palmer's Tarkus, for example, includes a bonus track marked as "Unknown Ballad." It's clearly not by ELP, but was later identified as a demo by UK psych outfit Spontaneous Combustion, who recorded a Lake-produced album in 1972 – thus making the track an archaeological find in itself.
A steady stream of solo work
You'd think that all this remixing would put a dent in Wilson's own output, but you'd be wrong. To The Bone is his second album of 2017, following Blackfield V, the latest in his round of collaborations with Israeli singer-songwriter Aviv Geffen, a prime example of some Wilson's knack for melancholy popcraft.
Steven Wilson - Song of I (from Home Invasion: In Concert at the Royal Albert Hall)
His last full-length solo album, 2015's Hand. Cannot. Erase., was among his darker and more haunting works – as befits a concept album based on the true story of Joyce Carol Vincent, whose death in her London apartment went unnoticed for nearly three years. To The Bone, however, is a more accessible work, and a homage to the progressive pop that he grew up loving, including Peter Gabriel, Kate Bush and Tears For Fears.
Another figure from that era, XTC's Andy Partridge, co-wrote two songs on the album, and parts of it are uncharacteristically lighthearted. As Wilson puts it, "The album's 11 tracks veer from the paranoid chaos of the current era in which truth can apparently be a flexible notion… [to] a welcome shot of some of the most joyous wide-eyed escapism I've created in my career so far. Something for the whole family!" Especially for those family members that can relate to a restless and prodigiously gifted musician.
Steven Wilson's sold-out three night residency at London's Royal Albert Hall is now available on the concert film Home Invasion: In Concert At The Royal Albert Hall and can be bought here.