'Because We Can': How Deram Records Turned Psychedelia into Prog
The label launched some of England's biggest prog artists.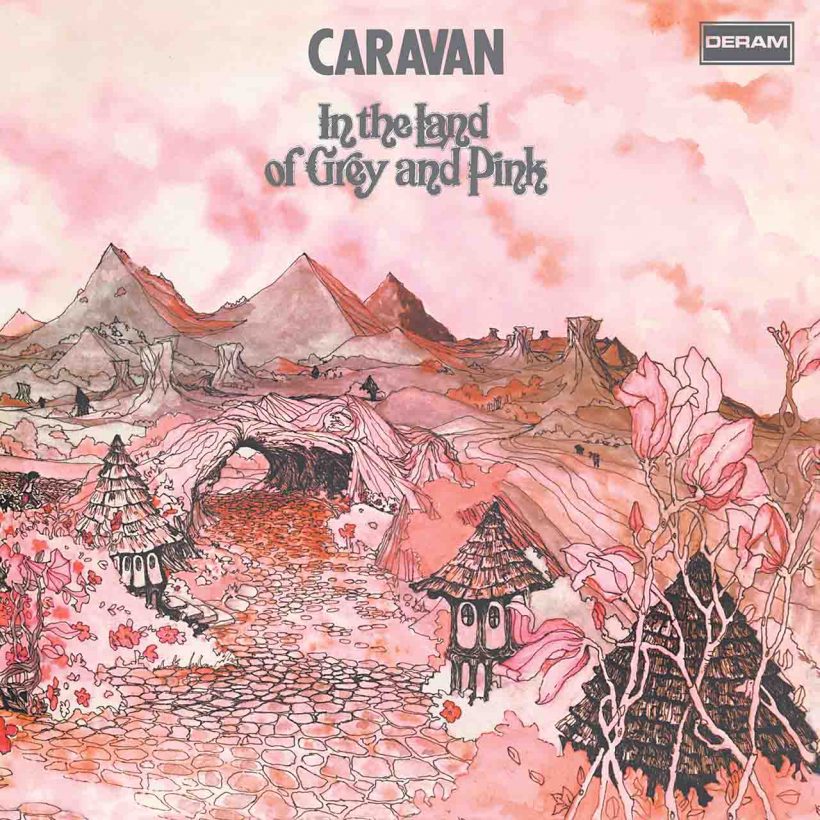 Hugh Mendl was that rarest of beasts in the music business: an executive who favored art over commerce. Steering Decca Records' Deram imprint in the 1960s and 70s, he helped oversee the blossoming of psychedelia into progressive rock and the launch of some of England's biggest prog movers, aided by forward-looking producers like Tony Clarke, David Hitchcock, Denny Cordell, and Mike Vernon. Along the way, Deram delivered tons of nearly lost gems from artists who might never have gotten a shot otherwise.
In 1966, Swinging London was the musical center of the rock/pop universe. Decca needed a new imprint to help handle the paisley-patterned overflow of heady new sounds. On September 30th, Deram was established, with Mendl at the helm. The idea was to combine the vitality and vision of an indie label with the industry resources of a major. A Record Collector article by Richard Morton Jack reports that a few years later, producer David Hitchcock asked why Deram was recording progressive jazz saxman John Surman despite minimal sales expectations, and Mendl replied, "Because we can and therefore we should." It seems like the label's credo.
Visit the Deram Records YouTube page now.
One of Deram's earliest and (in retrospect) most famous signings bears out that agenda to a T. David Bowie, still in his teens, was struggling to make his way as an artist when his work was embraced by Mendl and producer Mike Vernon. Mendl had worked with Anthony Newley, one of Bowie's major vocal influences, so he and the young singer found plenty of common ground.
Deram released a string of Bowie singles including "Rubber Band," "The Laughing Gnome," and "Love You Til Tuesday," and Bowie's self-titled 1967 debut album. In this early phase, Bowie was still far from the interstellar sounds of his 1969 breakout tune, "Space Oddity," landing instead on a sound that stirred toytown psych-pop, cabaret, and orchestrated, Newley-ish theatrics into an eccentric, ultimately uncommercial brew. Later, Mendl would prove to be similarly ahead of the pack when he signed another gang of precocious teens to Deram's parent label long before fame found them. Thus did the story of Genesis begin.
Deram was behind the first two singles by The Move, 1966's "Night of Fear," and the following year's "I Can Hear the Grass Grow." This time the label's output reached the upper rungs of the British charts. Even at that early stage, the classical flourishes the band added to their hook-filled, psychedelic sound hinted at the turn frontman Roy Wood would take in the 70s when he co-founded Electric Light Orchestra with late-period Move member Jeff Lynne.
Mendl often aligned the aims of Decca and Deram, and in 1967, under the former's auspices, he did more than almost any other record exec to further the merger of classical and rock flavors and set the stage for prog. It all started out simply by helping a stalled Birmingham beat band take their music to the next level.
As Moody Blues singer/guitarist Justin Hayward told the San Francisco Chronicle's j. poet, "When we started work on our second album, we wanted to do our own songs. Decca wanted us to do a rock version of Dvorak's New World Symphony to prove stereo could be interesting to rock fans. We had a wonderful executive producer named Hugh Mendl. He told us to do [our original songs] and he'd find a way to present it to the company." The result: the groundbreaking symphonic settings of Days of Future Passed, widely hailed as the first progressive rock LP.
Tuesday Afternoon (Forever Afternoon)
Around the same time, on the Deram side, the blueprint for another prog titan was begun when the label picked up psychedelic scenesters The Syn. The short-lived band included bassist Chris Squire and guitarist Peter Banks, who would soon go on to co-found Yes, swapping The Syn's flower-power imagery for Jon Anderson's cosmic visions.
Another evolutionary leap from psychedelia to prog occurred on Deram that year, giving rock one of its most enduring anthems in the bargain. The release of Procol Harum's debut single, "A Whiter Shade of Pale," mated Bach-inspired organ lines and abstract, poetic lyrics to point the way towards new musical horizons while exploding up the charts on both sides of the Atlantic.
Few would have predicted that brothers Michael and Peter Giles and their pal Robert Fripp, who released their lone album, The Cheerful Insanity of Giles, Giles and Fripp, on Deram in 1968, would soon metamorphose into one of England's most uncompromising, influential prog acts. The Bournemouth trio had more in common with quirky British comedians than aspiring art rockers until they became King Crimson. "It was meant to be incongruous and absurd," says drummer/vocalist Michael of GG&F's offbeat twist on the psych-pop of the day, "but that's the way we were expressing ourselves at that time. Peter Cook and Dudley Moore and [Goon Show co-creator] Spike Milligan [were] opening up this satirical, subversive view of English life – looking at ordinary life and turning it around."
Dave Hitchcock was among the young producers Mendl relied on to shepherd the label into fresh terrain. Their relationship began during the psychedelic boom. "I'd go over to see Hugh Mendl at least once a day and talk about bands I'd seen and clubs I was going to," Hitchcock remembers.
Eventually, Mendl offered Hitchcock a staff production gig. Their exchange spoke volumes about the Deram spirit. "I said I'd never been in the studio and never done any recording," recalled Hitchcock, "and he said, 'It doesn't matter', that's what you've got engineers for.'"
In the 70s, Hitchcock was Deram's man on the ground for the prog revolution. In 1970 alone, he produced albums for first-wave proggers East of Eden, Walrus, and Aardvark, among others. Not that there weren't plenty of Deram bands progging out with other producers – that year alone saw LPs launched by Galliard, Clouds, Egg, and Someones [sic] Band.
In 1971 Hitchcock began a long, fruitful association with Caravan that ran from prog landmark In the Land of Grey and Pink through 1976's Blind Dog at St. Dunstans. Over the course of those records, Caravan defined what came to be known as the Canterbury sound, a prog subset full of uniquely British whimsy, breezy jazz influences, and peerless instrumental precision.
In The Land Of Grey & Pink
Speaking of prog subsets, Hitchcock helped Irish cult heroes Mellow Candle cut their 1971 debut album, Swaddling Songs, bringing art-rock intricacy together with a gentle folk-rock feel. Singer/keyboardist Clodagh Simmonds later worked with Thin Lizzy and Mike Oldfield.
Deram turned out tons more 70s prog milestones. Some were on the esoteric side, like Khan's 1972 album Space Shanty, featuring future Gong guitar star Steve Hillage and Egg keyboardist Dave Stewart. Others were widely embraced, like Camel's Hitchcock-produced 1974 LP Mirage, regarded as a highlight of the Camel catalog and the entire genre.
It's important to note that even an album like Mirage, for all the respect it has garnered over the years, never troubled the UK charts one whit. It was seemingly the combination of a sagacious leader and a supportive parent company that enabled Deram to sponsor great art without watching the bottom line too closely. "There was remarkably little control from above over who we signed," Mendl informed Record Collector. "Most of these groups were cheap to record, so we were able to exercise our own judgment and sign as many as we saw fit."
Sometimes that judgment was rewarded with commercial success (Moody Blues, Procol Harum), and sometimes not. But it always led to music that left conventionality way behind to discover new ideas about what rock could be. Albums like Caravan's In the Land of Grey and Pink and the debuts of Mellow Candle and Someones Band are testaments to Deram's prog legacy.