'Mirage': The Album That Brought Camel Into Focus
Released in 1974, almost a year to the day after their debut album, 'Mirage' saw Camel take their unique prog brilliance to a new level.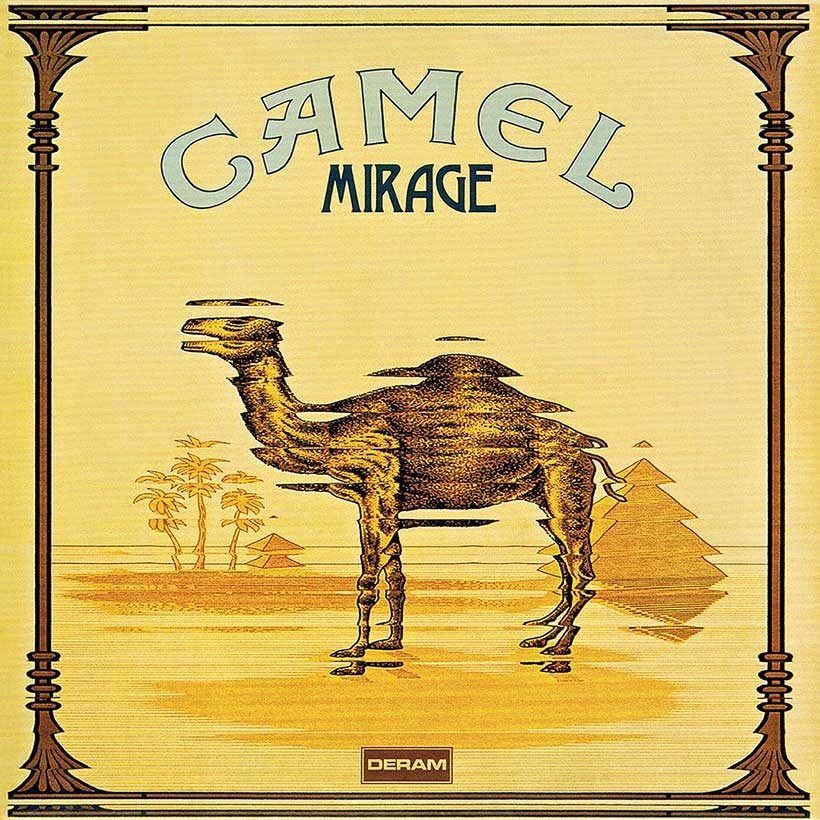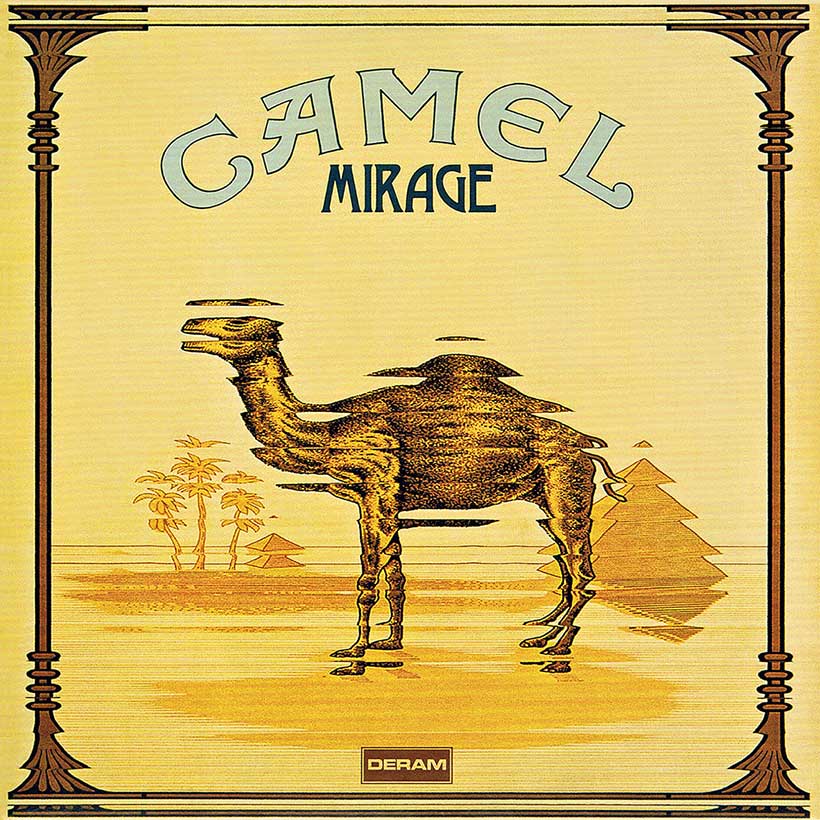 Camel released their second album almost a year to the day after their debut, yet it was a very different set of circumstances that greeted the release of Mirage on March 1, 1974. The band's debut release on MCA Records had received muted praise and they decided not to exercise their option for a second record. This may have been the end for many bands, or at best slowed their progress. But with a new management team of Geoff Jukes and Max Hole of Gemini Artists guiding them, Camel moved to Decca Records' Deram label camel and really hit their stride.
Listen to Camel's Mirage right now.
Mirage includes two of the band's best-known songs in "White Rider" and "Lady Fantasy" and the quality of all five tracks on the album is unquestionable. The album opens with "Freefall" featuring keyboard player Bardens effective use of his brand new mini-Moog before it breaks into a driving keyboard and guitar riff-driven song that is a signal of intent.
The shortest track on the album is "Supertwister," which showcases Latimer's beguiling flute alongside Bardens's use of various keyboards. It gives way to "Nimrodel/The Procession/The White Rider," a nine-minute suite made up of three songs. In "The White Rider," especially, it has all the elements that makes Camel so popular and so loved by prog fans. Majestic melodies that build into crescendos that give way to orchestral sounding parts that allow the band to stretch out while Latimer's bell-like guitar rings out.
Side Two opens with "Earthrise" and the mini-Moog is again to the fore before it breaks into a typical Camel loping melody that sounds like it should be the theme for a long-forgotten documentary. The longest track on the album is the 12-minute epic "Lady Fantasy," which has everything a prog anthem should. Sweeping themes, clever instrumental interplay, fantasy-esque lyrics, and a sense that these guys' musical appreciation classes at school, listening to great classical composers had not been wasted. Bass player Doug Ferguson and drummer Andy Ward share the composing credits on "Lady Fantasy."
The album's artwork was, of course, based on the carton for a famous brand of American cigarettes that seemed much loved by GIs and gangsters in Hollywood movies.
In 2014, readers of Prog magazine voted the album, recorded at Island Studios in London with overdubs at Decca Studios, No.51 in the Top 100 Prog albums of All Time. Ignore it at your peril!