'Permanent Waves': Rush Rise On A New Tide Of International Acclaim
The profile of the Canadian rock giants was about to rise around the world, as their seventh album hit record stores on January 14, 1980.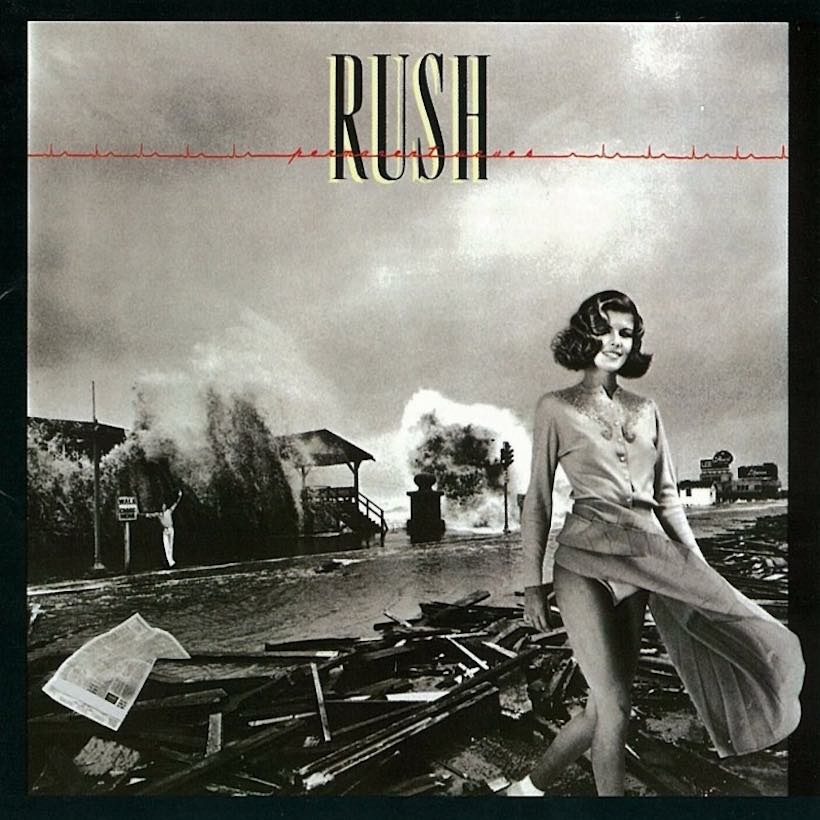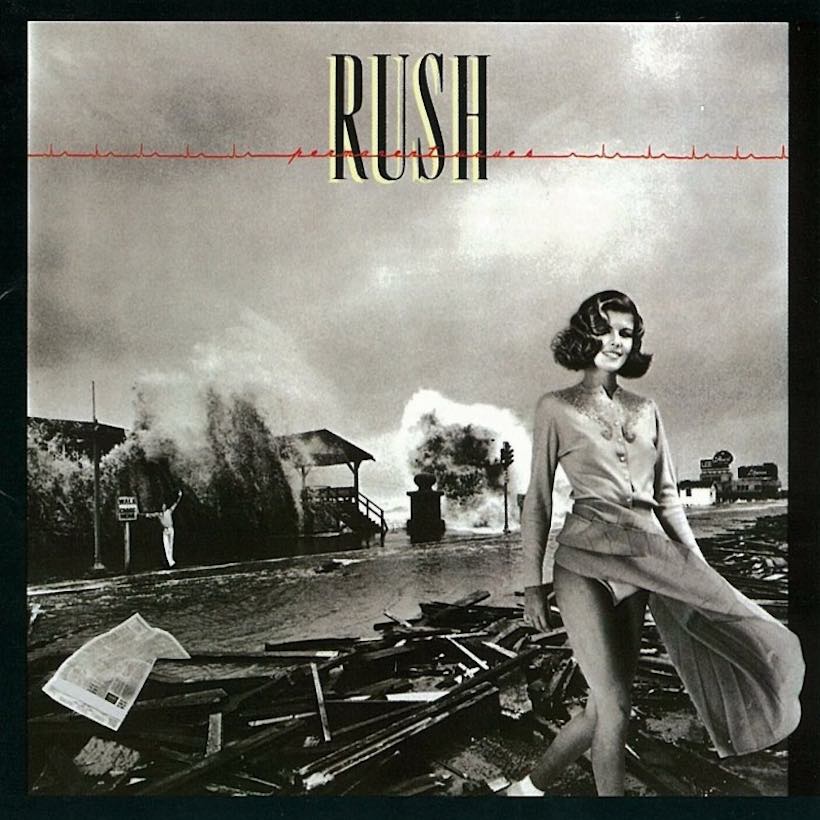 Rush were six years into their career when they started to go stratospheric early in 1980. On January 14, they released their seventh album, Permanent Waves, which entered the Billboard chart on February 2. The profile of the Canadian rock heroes was about to rise around the world.
Their transition from the long and experimental progressive pieces of their early years to a more accessible and concise style was captured in the piece that would be the calling card for the album, and one of the most famous tracks in the Rush songbook. "The Spirit Of Radio" was released as a single in March gaining traction and, helping Permanent Waves to become the group's first Top 5 US album and, eventually, a platinum seller there.
The album was recorded in Quebec and co-produced by Rush with their usual collaborator, British producer Terry Brown. It used their familiar creative formula in which Geddy Lee and Alex Lifeson's music was illustrated by Neil Peart's lyrics, apart from on "Different Strings," for which Lee wrote the words. But this time, with a new sense of discipline, the songs were self-contained, without the episodic movements of previous releases, and, crucially, there was a single to drive them.
"The Spirit Of Radio" became a substantially bigger hit for Rush in the UK, reaching No.13 there compared to only No.51 in the States. The band had an existing British fan base that had taken their two previous releases, A Farewell To Kings and Hemispheres, to Nos.22 and 14 respectively. But this was a new level, as Permanent Waves rose to No.3, as the first of seven consecutive UK Top 10 entries.
"There were still a number of long songs," Lifeson told Billboard in 2004, "but there were quite a few shorter songs, and we condensed them more. We were more economical with them, and that sort of set the tone for at least the next ten years."
Listen to the best of Rush on Apple Music and Spotify.
Rush spent most of 1980 on the road touring the album, starting in North America and going from January all the way into May. The European leg of the tour included no fewer than five shows at London's Hammersmith Odeon, and there was another run of North American shows in September.
Buy or stream Permanent Waves.