The 25 Greatest One-Hit Wonders Of All Time
No phrase in music riles up passionate fans and chart watchers alike quite like "one-hit wonder…"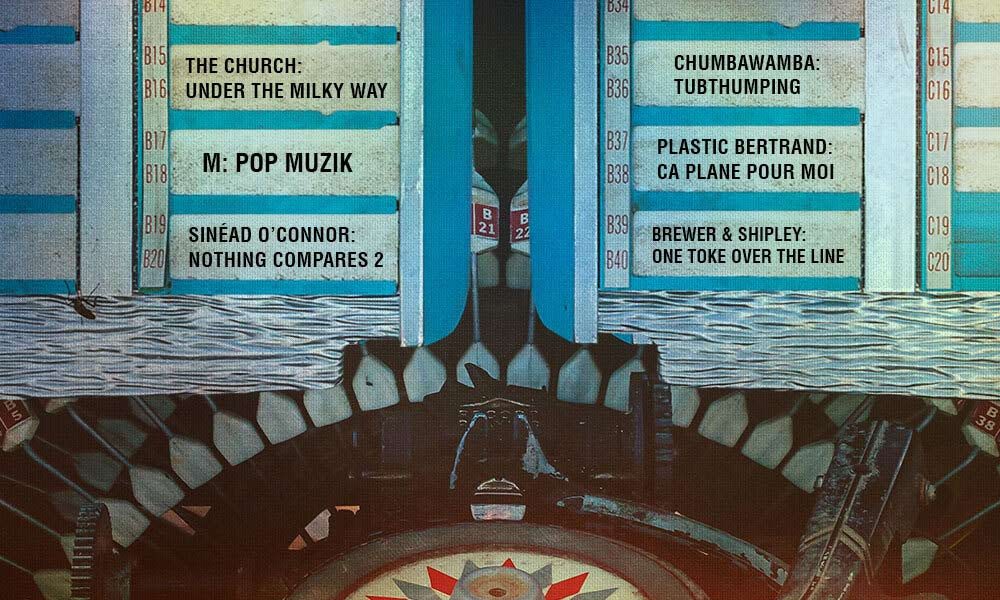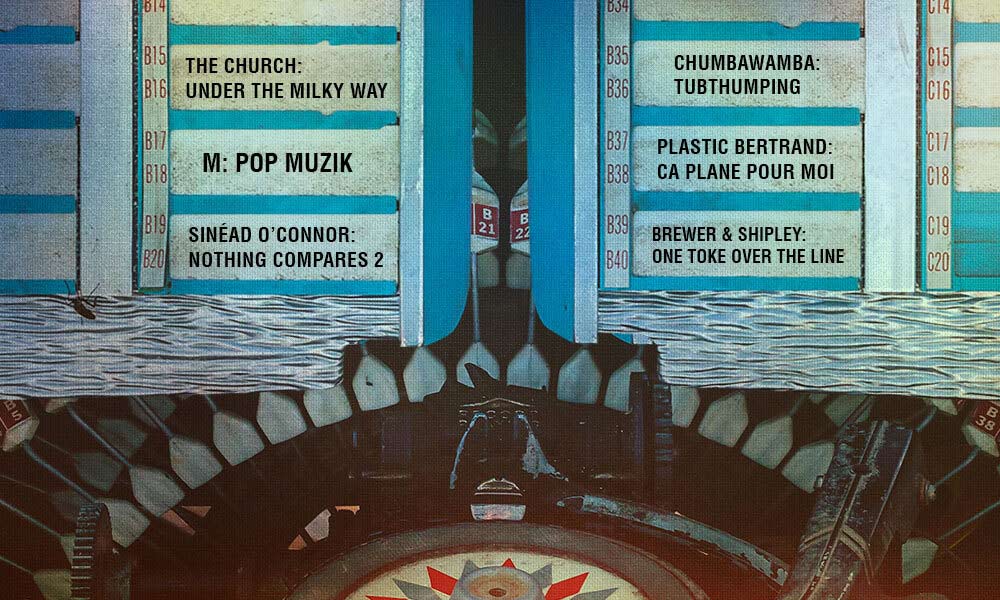 No phrase in music riles up passionate fans and chart watchers alike quite like "one-hit wonder." To most, it refers to flash-in-the-pan artists like Los Del Rio, the group behind the megahit "Macarena" who flew too close to the sun (and the top of the charts), never to be heard from again. Other instances include acts whose one hit eclipses their entire careers – like Carly Rae Jepsen's "Call Me Maybe" – despite a few subsequent chart outings here and there.
For the purposes of this list, we've decided to define a one-hit wonder as a band/artist that has cracked the Top 40 of the Billboard Hot 100 only once. This list of the greatest one-hit wonders includes both obscure artists and long-running acts with one proper hit single under their belt. And despite the term's pejorative labeling, we can vouch for the greatness of every song on this list, which spans decades and genres.
25: Mercy: Love (Can Make You Happy) (1969)
There's a very strange beauty about this record, whose funereal pace and spooky harmonies are out of sync with the feel-good mood of the lyric. It's gorgeous but also quite unearthly, and it makes perfect sense that the group vanished afterward (though for a mundane reason; the leader was drafted).
24: The Church: Under the Milky Way (1989)
A gorgeous record, this one found a longtime cult band getting serious about getting a hit. Working with a pair of L.A. producers for their Starfish album, Aussie quartet The Church rolled everything appealing about their dreamy, neo-psych sound into four enticing minutes. The follow-up single "Metropolis" was only an FM hit, and they returned to cult-herodom with no regrets.
The Church - Under The Milky Way
23: M: Pop Muzik (1979)
The New Wave/synth-pop era was full of exuberant one-hit wonders and "Pop Muzik" was one of the inescapable ones: It was silly, repetitive, and pretty much irresistible. For those who bought the single, the rockier B-side "M Factor" was nifty too. Later, it was revived by U2 as the opening music of the PopMart tour.
M - Pop Muzik (Official HD Video)
22: The Knickerbockers: Lies (1966)
"Lies" was the greatest thing the pre-psychedelic Beatles never did, a record that was understandably mistaken for the real Fabs when it hit the airwaves in 1966. We'd defy you to name a song that does more with a hook consisting of a one-syllable word and a one-note guitar lick.
21: The Floaters: Float On (1977)
This Detroit smooth-soul group worked their one moment of glory for all it was worth; the album version of "Float On" runs a full 12 minutes. And by the time the group disappeared, we all knew their names, their zodiac signs, and their favorite types of ladies.
20: Macy Gray: I Try (2000)
Downright strange that this distinctive neo-soul vocalist made a splash with her second single – which went to the Top 10, got three Grammy nominations, and won one – and never charted again. Macy Gray went on to record several critically-acclaimed follow-up albums and remains active, so there's always time.
Macy Gray - I Try (Official Video)
19: Matthews Southern Comfort: Woodstock (1970)
It's no small feat tackling a song that already had an iconic cover version and giving it a whole new slant, but Matthews Southern Comfort's version turns the idealism of the Crosby, Stills, Nash & Young's original into a wistful look back. The golden-voiced Ian Matthews thus became the first and only member of Fairport Convention ever to be the featured artist on a US hit, though drummer Dave Mattacks later played on Elton John's "Mikita.".
18: Sinéad O'Connor: Nothing Compares 2 U (1990)
Arguably one of the best ever Prince covers. The loving care Sinéad O'Connor poured into this ballad established her as a major vocal talent, though it gave no hint of the twists her career would take.
Sinéad O'Connor - Nothing Compares 2 U (Official Music Video) [HD]
17: The Grateful Dead: Touch of Grey (1987)
This may be the clearest case where a bands' importance can't be measured in hit singles. But the fact remains that none of the iconic 60s and 70s Grateful Dead songs came anywhere near the Top 40, even though many were singles ("Truckin'" got closest at No.64). So the planets shook a little when "Touch of Grey" – a singable and meaningful Jerry Garcia song, but hardly the first or last one – went all the way to #9, increasing the pool of Deadheads in a big way.
16: Lou Bega: Mambo No. 5 (1999)
No respectable wedding, BBQ or dance party would have been without this record for at least five years after its release – which would surely have pleased Perez Prado, whose Latin band recorded the sampled original version a half-century earlier. For all the liberties it takes, the version by Bega is spiritually true to the original.
Lou Bega - Mambo No. 5 (A Little Bit of...)
15:Patrick Hernandez: Born to Be Alive (1979)
The last days of disco came in 1979-80, and this hit (along with another one-shot hit, "Funkytown" by Lipps Inc.) was among its last moments of glory. But what a way to go out: "Born to Be Alive," which hit all over Europe before crossing the Atlantic in late '79, ranks with disco's most joyful moments. But times were changing when the French-born singer released his next single "Disco Queen," so he never got a follow-up hit.
Born to Be Alive (The Original)
14: Friend & Lover: Reach Out of the Darkness (1968)
Few records caught the wide-eyed feel of flower power better than "Reach Out of the Darkness," whose male-female tradeoffs avoided getting too precious. Never mind that the husband and wife folk duo Jim and Cathy Post split up soon afterward; the good vibes here are eternal.
Reach Out Of The Darkness
13: Chumbawamba: Tubthumping (1997)
When this anarchist collective from Leeds skewered Live Aid on its first album (1986's Pictures of Starving Children Sell Records), nobody expected they'd have a worldwide dance hit a decade later, however catchy the song was. Fans of anarchist collectives from Leeds started praying that the Mekons would be next.
12: Brewer & Shipley: One Toke Over the Line (1970)
In 1970, the hippies were into substances and spirituality, this was the only record that gave you both (though the title's pot reference went right by AM radio's gatekeepers). In one of pop culture's strangest moments, it was sung by the squeaky-clean chorus on TV's Lawrence Welk Show – a viral clip that was later seeded on social media by Brewer & Shipley themselves.
11: Unit 4 + 2: Concrete and Clay (1965)
With its lilting Caribbean-styled arrangement, acoustic lead guitar, and poetic lyrics, "Concrete and Clay" was one of the great one-shots of the British Invasion. The only bandmembers to ever chart again were the added session guys – guitarist Russ Ballard and drummer Bob Henrit – later of Argent and the Kinks.
10: Bruce Channel: Hey! Baby (1961)
It's a song with a special place in rock history, not so much because of singer Bruce Channel but the appearance of future roots-rock mainstay Delbert McClinton. While touring this hit in the UK, McClinton was approached by a wide-eyed kid named John Lennon who wanted harmonica lessons. The result was heard on "Love Me Do," which wasn't a million miles away.
9: The Plimsouls: A Million Miles Away (1983)
The Plimsouls are one of the seminal peaks of power pop, up there with the best of the Raspberries and Dwight Twilley (who each managed more than one hit). But the Plimsouls came out of the punk era and were therefore spiker, with a lot of soul-influenced swagger. Not to mention the enigmatic lyrics of Peter Case, who remains one of America's most underrated songwriters to this day.
The Plimsouls - A Million Miles Away
8: Lou Reed: Walk On the Wild Side (1972)
It boggles the mind that in an iconic career that changed the course of rock'n'roll , Lou Reed only made the singles charts once, either solo or with the Velvet Underground. And he did it with a song that, lyrically speaking, had no business being a single at all: Suddenly all of middle America knew the names of the Andy Warhol elite, and they heard a couple of sexual references that not every AM radio station cut out. He attempted a follow-up with the more commercial-sounding "Sally Can't Dance," whose saltier lyrics were replaced for the single version. But that didn't get higher than No.103, his second-best chart showing.
7: Norman Greenbaum: Spirit in the Sky (1969)
Gospel meets fuzztone in this late-60s artifact, actually written by a Jewish kid from Malden, Massachusetts, who got the inspiration from seeing Porter Wagoner on TV and was impressed by all the songs he had about Jesus. (Greenbaum's non-charting follow-up single was "Canned Ham," probably the biggest topical jump ever taken by one artist). Later "Spirit" became a one-hit wonder a second time when glam punks Doctor & the Medics covered it in 1986.
6: Plastic Bertrand: Ca Plane Pour Moi (1978)
This wonderful bit of French slang was one of the great punk novelties. Interestingly, the record was only created because the English version – "Jet Boy Jet Girl" by Elton Motello – was way too risque for airplay. The producer sang "Ca Plane Pour Moi" and the drummer, who better looked the part, was sent to lip-sync on TV. So true to his name, Plastic Bertrand didn't actually exist.
5: The Edwin Hawkins Singers: Oh Happy Day (1968)
This jubilant record marked the first time a straight-up gospel song (as opposed to a soul homage like Stevie Wonder's "Heaven Help Us All") hit the Top 10 since Mahalia Jackson a few decades earlier. And if you want to split hairs, The Edwin Hawkins' group did have another hit: They were the backup choir on Melanie's "Lay Down" the following year.
4: Bram Tchaikovsky: Girl of My Dreams (1979)
Despite three terrific albums, the ex-Motors singer/guitarist managed only one hit with this tune, admittedly the greatest song on any of the three. With its jangly guitars and soaring harmonies, it sounds like a perfectly romantic bit of power pop even though it's really about….well, the same thing Roxy Music's "In Every Dream Home a Heartache" is about.
3: Frankie Ford: Sea Cruise (1959)
It boggles the mind that the singer of this New Orleans R&B classic had only one hit. Blame the label which buried a perfect follow-up, "Roberta," on the B-side. The song was actually by the R&B band Huey Smith & the Clowns (of "Rockin' Pneumonia" fame), but the producer wanted to have a teen-idol type sing it, so he dubbed Frankie ord's vocal on their track.
2: The Normal: Warm Leatherette/T.V.O.D.(1979)
It's perhaps the weirdest and most memorable synth-pop hit ever, and the only release by The Normal, the musical project by Mute Records owner Daniel Miller. Sexual perversity on the A-side, droll commentary on the flip, all set to a minimalist synth backing that's both disturbing and danceable. No wonder it needed no follow-up. Grace Jones also reached the charts with her cover just a year later.
1: Grandmaster Flash & the Furious Five: The Message (1982)
Grandmaster Flash and his cohorts made a few groundbreaking 12-inches, but this was the only one to enter the US Hot 100 (it made it to No. 65). Its importance, however, is undeniable: "The Message" was the first explicitly topical rap record, one of the first that made rock fans take notice, and one of the most influential singles of all time.
Looking for more? Discover The Weird World Of One-Hit Wonders.