Heaven Is A Half-Pipe: The Joys Of Skate-Punk
Supercharging punk with hardcore speed and bratty humour, the likes of Blink-182, Sum 41 and Green Day took skate-punk into the mainstream in the 90s.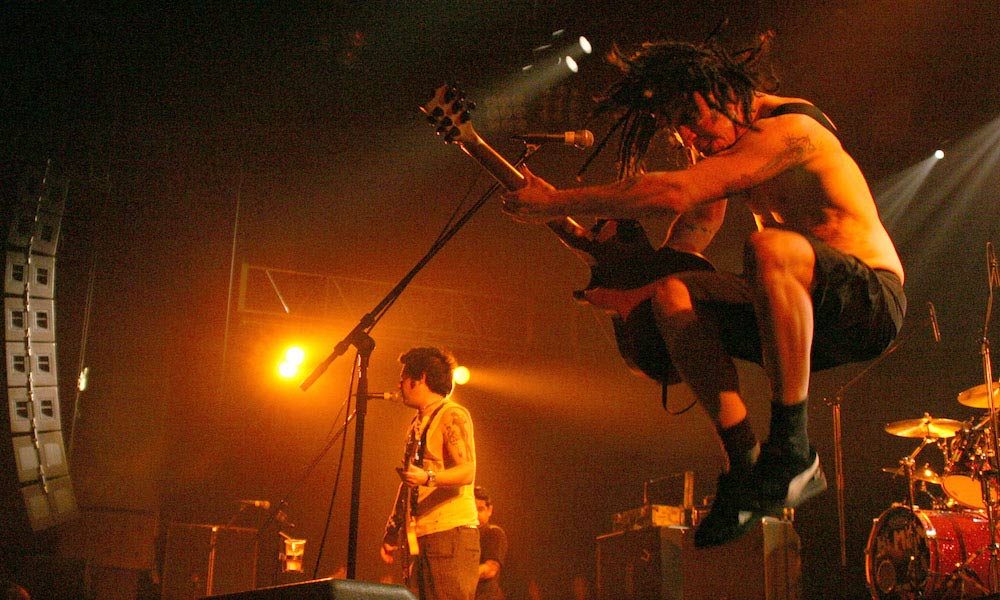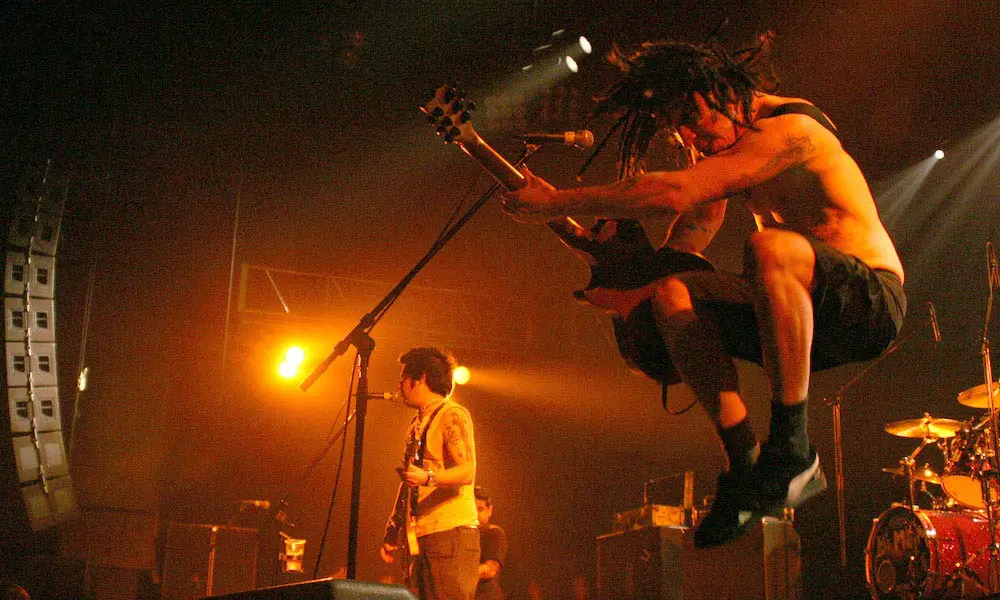 In Los Angeles, punk arrived in two distinct phases. Almost exclusively an urban phenomenon, the first wave washed right into the heart of Hollywood, with the initial scene, circa 1977-78, centered around downtown venues such as The Masque and siring legendary acts the likes of X and Germs. Arguably more akin to a tsunami, however, the intense second wave, now known as skate-punk (also sometimes referred to as either "skate rock" or "skatecore"), emanated from suburban Southern California. Most specifically, these suburbs included Huntingdon Beach, Fullerton, and Costa Mesa within conservative, middle-class Orange County: California's third most populous county, situated some 35 miles south of sprawling, multi-cultural LA itself.
Though home to Disneyland, and a residential district designed for the upwardly mobile, this affluent paradise held little attraction for the area's disaffected youth turned onto UK punk firebrands such as Sex Pistols, The Damned, and The Clash in the late 70s. Indeed, as that decade turned into the 80s, it was in these very 'burbs that punk, surfer, and skateboard ideologies collided and spawned not only seminal hardcore punk acts including Black Flag and Circle Jerks but also the skate-punk subgenre.
An underground phenomenon
In the US, skateboarding culture has long been intertwined with popular music. As early as 1964, Californian duo Jan & Dean recorded "Sidewalk Surfin'," an adaptation of The Beach Boys' "Catch A Wave" with new lyrics associated with skateboarding: a craze which was then taking North America by storm for the first time. In the early-to-mid-80s, however, skateboard-riding punk/hardcore acts such as JFA (Jodie Foster's Army), Hogan's Heroes, Suicidal Tendencies, Agression, The Offspring, and NOFX built sizeable followings on the LA scene, playing a type of music which supercharged punk's three-chord basics with hardcore's speed and frat-party humor.
Rolling Stone has nailed the skate-punk sound as simply "a sort of pop hardcore", and certainly all the genre's leading lights have tempered their fast, thrashy guitar riffs with humor and radio-friendly melodies: attributes for which they have been rewarded with loyal global fanbases and multi-platinum sales.
During the 80s, skate-punk remained an underground phenomenon, with the skateboard-friendly magazine Thrasher often sponsoring cassettes compiled by Drunk Injuns singer/skateboarder Morizen "Mofo" Foche, the man often credited with first coining the term "skate-punk". In the wake of the grunge explosion in the early 90s, however, punk's stock was again on the rise and many of the foremost skate-punk bands duly began to experience mainstream success by the middle of the decade.
Two of the bands leading the charge had been working at the fringes of the LA scene for years. NOFX first formed in 1983, but in 1994 their fifth LP, Punk In Drublic, went gold, selling half a million copies in the States. Also released during '94, Smash, the third LP from Huntingdon Beach stalwarts The Offspring, sold a whopping 11 million copies worldwide and bagged them a deal with Columbia Records in 1996.
Though not strictly skate-punks, Green Day and Rancid, two colossal punk-pop outfits highly regarded by skateboarders, also enjoyed major commercial breakthroughs over the next 12 months. Berkeley, California's Rancid featured Tim Armstrong and Matt Freeman (both formerly of influential ska-punks Operation Ivy), and their third studio LP for Bad Religion's Epitaph imprint, … And Out Come The Wolves, went gold, while their near neighbours Green Day released a hook-stuffed third LP, Dookie, which sold over 10 million copies in the US alone.
Skate punk's commercial peak
Throughout the latter half of the 90s and the immediate post-Y2K years, skate-punk/pop-punk was at the peak of its commercial powers. The Offspring remained a force to be reckoned with, releasing multi-platinum titles such as Ixnay On The Hombre and 1998's Americana, while talented younger contenders such as Californian trio Blink-182 and Canadian quintet Sum 41 rapidly emerged as contenders.
blink-182 - All The Small Things (Official Music Video)
Co-fronted by livewire bassist/vocalist Mark Hoppus, Blink-182 formed in 1992 and toured heavily around the release of their 1995 debut, Cheshire Cat. Signing to MCA, the band broke through with 1997's Dude Ranch, but their triumphant third album, Enema Of The State (1998), went triple-platinum in the US and promoted the group to arena rock's big league.
Initially forming in 1996, Ajax, Ontario's Sum 41 signed an international deal with Chris Blackwell's Island imprint in 1999. Living up to its title, their debut, All Killer, No Filler (featuring signature hit "Fat Lip"), was certified platinum in the US, Canada and the UK in 2001 – the same year that Blink-182's MTV-friendly Take Off Your Pants And Jacket sold 14 million copies and The Offspring's Conspiracy Of One shot to No.1 on the US Billboard 200 on its week of release.
Sum 41 - Fatlip (Official Music Video)
Holding its own
Despite stiff competition from freshly emerging genres such as nu-metal and emo, pop-punk continued to hold its own during the 00s. In 2000, OPM entered the Top 20 on both sides of the Atlantic with their infectious hit "Heaven Is A Halfpipe." Two years later, French-Canadian singer Avril Lavigne acknowledged the genre with her internationally popular hit "Sk8er Boi," while Maryland's Good Charlotte hit pay dirt with their sophomore LP, The Young And The Hopeless, which sold close on 5 million copies. Florida quintet New Found Glory also grabbed a slice of the action in this same period, when their MCA-sponsored third LP, Sticks & Stones, peaked at No.4 on the Billboard 200 and earned the band a well-deserved gold disc.
Not to be outdone, Sum 41 received further gold discs for their LPs Does This Look Infected? (2002) and Chuck (2004) while Blink-182 released the darker, critically acclaimed Blink-182, which peaked at No.3 on the Billboard 200 prior to the band embarking on a lengthy hiatus in 2005. Also making their mark during this period were Oklahoma quartet The All-American Rejects, who signed with Geffen offshoot Dreamworks in 2003 and immediately scored chart success with their platinum-certified debut LP, which featured the hit 45 "Swing Swing'.
The All-American Rejects - Swing, Swing (Official Music Video)
Yielding further memorable hits such as "Dirty Little Secret" and "It Ends Tonight," the Rejects' Interscope-sponsored LP Move Along (2005) also went double-platinum and the band has since enjoyed further run-ins with the mainstream, with their 2008 single "Gives You Hell" going quadruple-platinum in the US and their 2012 LP, Kids In The Street, broaching the Top 20 of the Billboard 200.
Skate-endorsed pop-punk has continued to endure, with highly-rated outfits such as Illinois' Alkaline Trio joining the fray and chalking up Top 30 US success with LPs such as Good Mourning, Crimson and 2010's hard-edged The Addiction: the latter achieving their highest-ever chart placing when it peaked at No.11 on the Billboard 200. New Found Glory, meanwhile, racked up a career-best gold disc for 2004's Catalyst, while the infectiously melodic Chicago-based Fall Out Boy enjoyed double-platinum success with their acclaimed 2005 LP, From Under The Cork Tree, before they went on to top the prestigious Billboard 200 with 2007's Infinity On High. (Their high-octane live shows are captured on the DVD release The Boys Of Zummer Tour: Live In Chicago.)
Skate punk's legacy
Proving that any genre reliant upon catchy, anthemic tunes can never be terminally eradicated, skate/pop-punk continues to evolve and impinge on the mainstream. Legendary acts such as The Offspring, Green Day, and The All-American Rejects continue to entertain sizeable global fanbases and set the charts alight. The much-missed Blink-182, meanwhile, finally reunited in 2009 and have recently scored their second Billboard No.1 success with the widely acclaimed California, released in July 2016.
Over the past five years, a newly birthed breed of bands influenced by all the above has taken up skate-punk's baton with pride and purpose. Having already worked with influential friends and fans such as producer Steve Albini and ex-Black Flag/Circle Jerks vocalist Keith Morris, Sacramento trio Trash Talk aligned themselves with the much-vaunted LA hip-hop collective Odd Future and issued critically hailed releases such as Eyes & Nines, while hotly-tipped LA skate/surf punks FIDLAR have toured with The Black Lips and The Hives.
Tracing their genre right back to the source, youthful NYC quintet Cerebral Ballzy have even had sleeves designed by seminal Black Flag artist Raymond Pettibon, and their admiration for skateboarding is currently shared by the 11 million 'boarders believed to be active around the world. Indeed, with skateboarding having recently been given the green light for the 2020 Tokyo Olympics, who's to say a whole new generation of skate-punk heroes won't freestyle their way out of rehearsal rooms in the years to come.