The Great American Songbook: Jazz Covers
These recordings showcase top-flight artists creating unique journeys around some of the most well-known songs of all-time.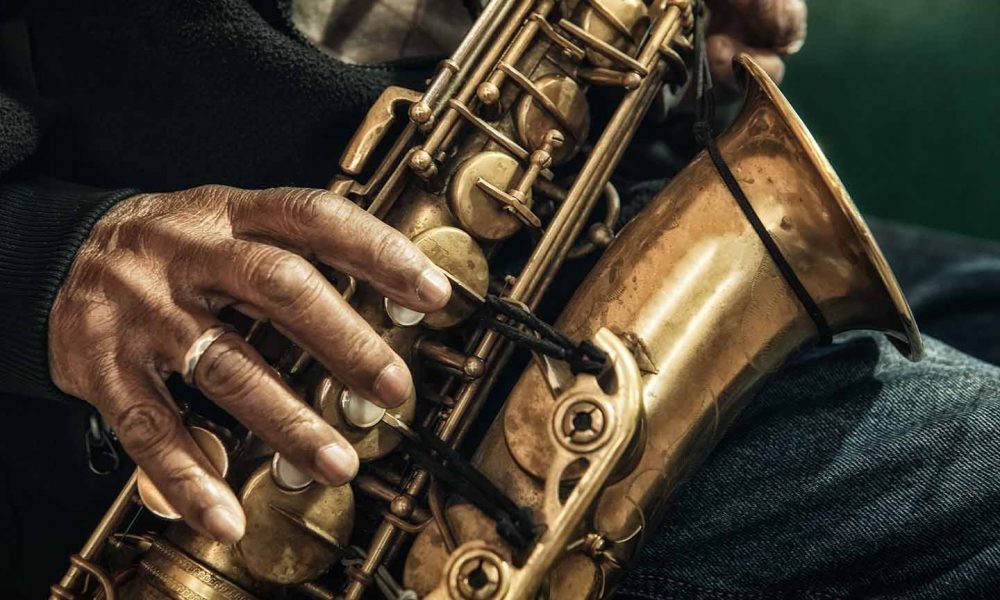 The heyday of the Great American Songbook spanned four decades, beginning in the 20s. Tin Pan Alley, Broadway, and Hollywood were the backdrop for the songwriting of Cole Porter, Irving Berlin, the Gershwins, Richard Rodgers and Lorenz Hart, Jerome Kern, Vincent Youmans, Harry Warren, and Harold Arlen. For most people, the Songbook's golden age ended with the coming of rock'n'roll, which also provided a distinct punctuation mark in the history of jazz.
The songwriters found willing ambassadors for their music among jazz musicians. In part, that was because their wonderful melodies appealed to anyone with a love of music, but they also allowed musicians to improvise, taking their audience on unique and innovative journeys.
This was especially true in the recording studio, where often disparate groups of musicians were gathered to make a recording, and the common ground provided by material from the Songbook was very often the place to start. Similarly, under the auspices of Norman Granz's Jazz At The Philharmonic banner, the use of Songbook songs literally gave the musicians a platform to be able to jam and create magic.
1: Various: Tea For Two (from The Complete Jazz At The Philharmonic On Verve, 1944-1949, 1998)
At the very first JATP concert, in July 1944, the assembled musicians, which included pianist Nat King Cole, stretched out on Vincent Youmans' "Tea For Tea." Among the featured numbers the following year was "Oh, Lady Be Good," written by George and Ira Gershwin for the Broadway musical of the same name…
Tea For Two (Live at Philharmonic Hall, Los Angeles, 1944)
2: Various: How High The Moon (from The Complete Jazz At The Philharmonic On Verve, 1944-1949, 1998)
… They also penned "How High The Moon," a song from the 1940 Broadway revue Two For The Show, with music by Morgan Lewis, which went on to become the unofficial Jazz At The Philharmonic anthem. Throughout its history, the JATP repertoire was filled with songs from The Great American Songbook.
How High The Moon (Live at Philharmonic Hall, Los Angeles, 1945)
3: Various: What Is This Thing Called Love? (from Norman Granz's Jazz Session #2, 1953)
For jazz musicians, it was the way in which they interpreted these songs, imbuing them with their own particular style and signature improvisations, that created unique music, albeit with one foot firmly rooted in the past. When it came to recording for Mercury, and his own label, Clef, Norman Granz was not one for wasting time and money on rehearsals. He favored the jam over the considered plan, and so when the dawning of the LP era arrived in the late 40s, he put his musicians in the studio and expected them to produce magic in the shortest possible time so that he could get albums released.
In July 1952, Granz put trumpeter Charlie Shavers and saxophonists Benny Carter, Johnny Hodges, Charlie Parker, Flip Phillips, and Ben Webster together with a rhythm section of Oscar Peterson (piano), Barney Kessel (guitar), Ray Brown (bass), and JC Heard (drums) at Radio Recorders in Los Angeles to record two albums for Clef which he called Norman Granz's Jam Session #1 and #2. On the first was a ballad medley including some of The Great American Songbook's most beautiful songs; on Jam Session #2 they extended Cole Porter's "What Is This Thing Called Love?" to 15 minutes of sheer poetry.
What Is This Thing Called Love?
4: Charlie Parker: Laura (from Charlie Parker With Strings, 1950)
That should in no way imply that Granz was uncaring – he just loved the spontaneity of brilliant musicians playing the music they loved. In 1949, prior to his Jam Session recordings, Granz put Charlie Parker in the studio with Jimmy Carroll's orchestra to record one of the landmarks albums of post-war jazz, Charlie Parker With Strings. As Granz said at the time, "Every jazz musician I know wanted to record with strings."
Granz may have been a little off beam, but if he had added "to record The Great American Songbook" to that statement, he may have been closer to the truth. Among the songs that Bird recorded were classics from the Gershwins, Cole Porter, Rodgers & Hart, Jimmy McHugh, Johnny Mercer, Yip Harburg, and Brooks Bowman. It's one of those records that everyone should own and goes a long way to proving the intensity of the relationship between jazz and the Songbook.
5: Oscar Peterson: Just One Of Those Things (from Oscar Peterson Plays The Cole Porter Songbook, 1959)
Granz signed Oscar Peterson to a recording contract in 1950 and, two years later, began a series of albums in which the Canadian pianist explored the songwriting of some of the Songbook's greatest exponents. The first two in the series were Oscar Peterson Plays George Gershwin and Oscar Peterson Plays Duke Ellington, and he followed these with the music of Harold Arlen, Vincent Youmans, and Count Basie over the next few years. "Just One Of Those Things" comes from his 1959 readings of Cole Porter's Songbook classics.
6: Ella Fitzgerald: Night And Day (from Ella Fitzgerald Sings The Cole Porter Songbook, 1956)
In 1956, when Granz signed Ella Fitzgerald to Verve Records, his first major project with the singer was Ella Fitzgerald Sings The Cole Porter Songbook. The combination of Ella and Porter is irresistible, and whether uptempo or downtempo, Ella's three-octave vocal range soars effortlessly as she makes each song come to life. Fitzgerald recorded this, and her other albums that followed in the Songbook series, in Capitol Studios in Hollywood.
Ella went on to record eight Songbook albums, all of which helped to create what we have come to think of as the modern album. According to Granz, the process was simple: "I'd come up with 50 songs that would suit Ella. We would sit together and reduce it down to, say, 20… because part of what we were doing with the Songbooks was to explore songwriters."
7: Frank Sinatra: I've Got You Under My Skin (from Songs For Swingin' Lovers!, 1956)
Two weeks before Ella recorded her version of Cole Porter's "I've Got You Under My Skin," trumpeter Harry "Sweets" Edison and trombonist Milt Bernhart had recorded Nelson Riddle's arrangement of the song with Frank Sinatra, featuring the trombonist's fabulous solo. Sinatra, like Ella, used The Great American Songbook to explore the possibilities of using his voice to become the finest male jazz singer there has ever been.
I've Got You Under My Skin (Remastered 1998)
8: Ella Fitzgerald And Louis Armstrong: The Nearness Of You (from Ella And Louis, 1956)
Another of Granz's inspired ideas was pairing Ella with Louis Armstrong to record duets entirely made up of Songbook standards. The Ella And Louis album, recorded in August 1956, is a tour de force and shows how ingrained these numbers were with the musicians involved, including Oscar Peterson on piano. There was no rehearsal time, it was just into the studio and lay 'em down. Hoagy Carmichael's "The Nearness Of You" is sublime and shows just how effortless musicians can appear when they are at the very peak of their musical powers.
9: John Coltrane: I'm Old Fashioned (from Blue Train, 1957)
Unlike most other labels, Blue Note always included rehearsal time within its production schedules, which made the label's output the polar opposite of Norman Granz's imprints. Blue Note's founder, German immigrant Alfred Lion, paid for the rehearsals himself, and these sessions largely led to musicians working up their own material, rather than reworking pieces from The Great American Songbook – though it would be untrue to say that the Songbook did not find a place on some brilliant Blue Note albums.
John Coltrane made one album for Blue Note, 1957's superlative Blue Train, all but one of whose five tracks are 'Trane originals. The one cover is Johnny Mercer and Jerome Kern's "I'm Old Fashioned," but it was far from the last time that Coltrane would return to the Songbook. 1963's Ballads was almost entirely made up of Songbook numbers; soon after that, he made an album with singer Johnny Hartman, inspired by the Songbook's writers.
I'm Old Fashioned (Remastered 2003/Rudy Van Gelder Edition)
10: Cannonball Adderley: Autumn Leaves (from Somethin' Else, 1958)
The Blue Note catalogue boasts other fine examples of interpretations from the Songbook, and none are finer than Cannonball Adderley's Somethin' Else, recorded in 1958 and featuring Miles Davis on trumpet. Of the five tracks on this album, three are reworkings of standards – apparently chosen by Davis – which enhances the feeling of extreme comfort that each and every track exudes. None is more masterful than "Autumn Leaves."
11: Robert Glasper: Stella By Starlight (from Covered, 2015)
Throughout the last 50 years, jazz musicians have returned again and again to The Great American Songbook, including, as recently as 2015, pianist Robert Glasper, the very epitome of a hip young jazz artist. Among the number of cover versions on his aptly title Covered album, he provides a brilliant rendition of Victor Young's "Stella By Starlight." Originally taken from a 1944 movie, The Uninvited, the song featured on Charlie Parker With Strings, as well as being recorded in the intervening seven decades by Anita O'Day, Dizzy Gillespie, Miles Davis, Stan Getz, Ella Fitzgerald, Bill Evans, Zoot Sims, Frank Sinatra, and Tal Farlow – to name but a few.
Robert Glasper - Stella By Starlight (Live At Capitol Studios)
The Great American Songbook has rightly been hailed as a major contribution to American culture, and will always be an inspiration to jazz musicians. Given jazz's position as the pre-eminent art form that America has given to the world, that places it just about as high as you can get in the panoply of American music.
Looking for more? Discover the best soul versions of The Great American Songbook.