Ornette Coleman Biography Explores The Free Jazz Saxophonist's Genius
In 'The Territory And The Adventure', Maria Golia reveals how Ornette Coleman became "a genius" who changed "the entire course of jazz".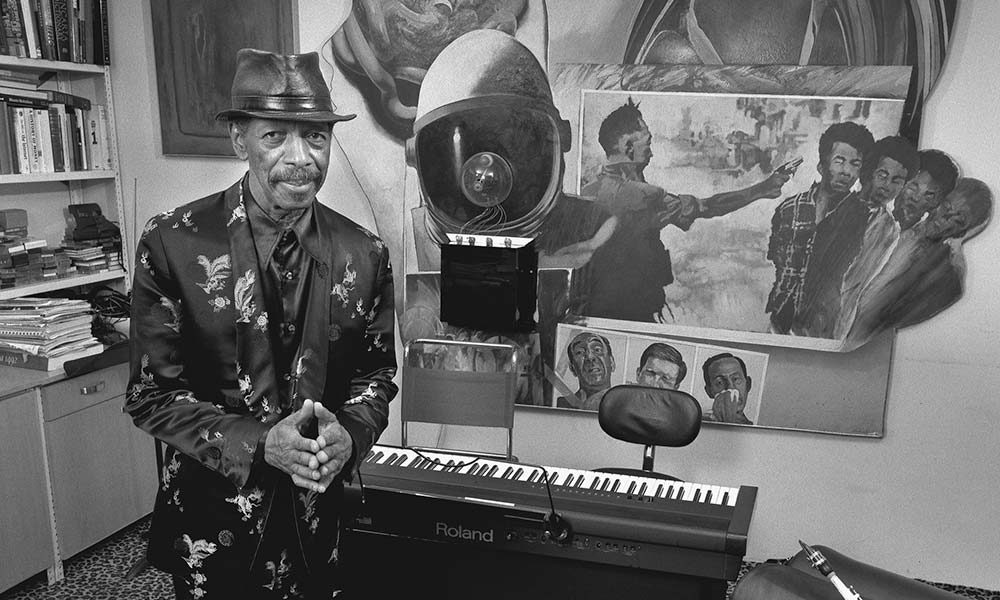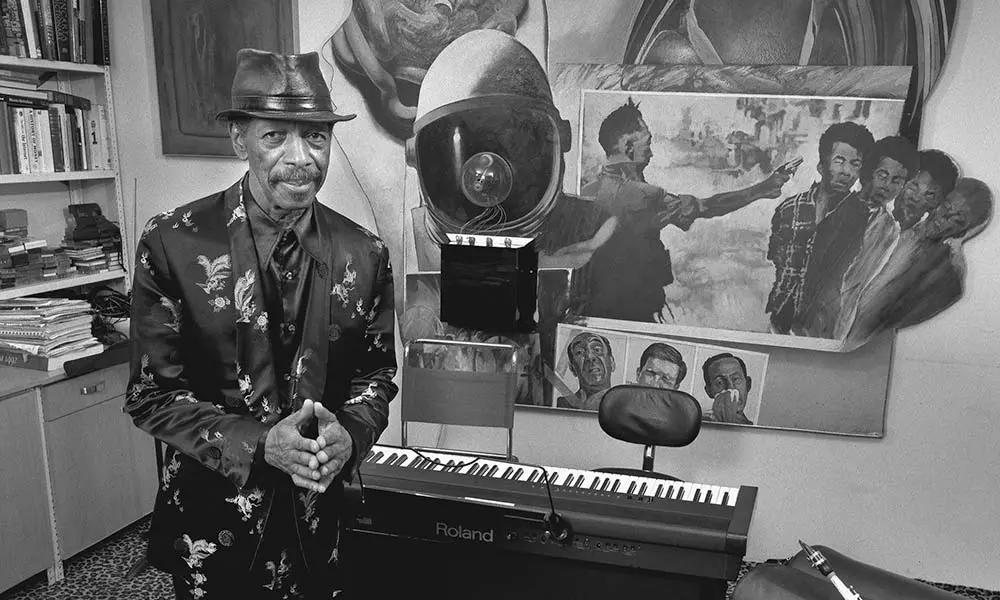 Ornette Coleman, born on 9 March 1930, was an alto saxophonist and composer who became one of the most powerful and contentious innovators in the history of jazz. Fame must have seemed a long way off when he was starting out on his first instrument – playing the kazoo with friends and imitating the swing bands on the radio. But as Maria Golia's new Ornette Coleman biography, The Territory And The Adventure, reveals, the musician was a committed artist whose work altered the course of jazz music.
"A genius who will change the entire course of jazz"
Ornette Coleman was born in segregated Fort Worth, Texas, to a musical family. His sister Truvenza was a blues singer, and acclaimed guitarist T-Bone Walker was a family friend who would come and play the piano at their house. There was, however, early heartbreak in the young musician's life. His father, Randolph, died of a stroke when Coleman was only seven. Three years later, the future musician's adolescent sister Vera died in a car accident.
All of this forced Coleman to grow up early. Even when he was at school, he was out working part-time as a shoe shiner at Fort Worth's Blackstone Hotel. Subsequently, he was expelled from IM Terrell High School in Fort Worth, supposedly for improvising during a performance of 'The Star-Spangled Banner', though this was something he later denied.
Coleman was a jazz fan from an early age – one of his favourite records was 'Flying Home' by the Lionel Hampton Band – and his first band, The Jam Jivers, covered hits by Louis Jordan. When he visited New York as a teenager, Coleman made a point of going to watch trumpeter Dizzy Gillespie in concert.
"A newer, freer conception of jazz"
In 1951, Coleman got his break when he joined guitarist Pee Wee Crayton's band. He was working hard on improving the multi-instrumental skills that would make him highly proficient on saxophone, trumpet and violin. In 1956, the year his son, Denardo, was born, Coleman worked with trumpeter Don Cherry. In the late 50s, he enjoyed spending time with composer and clarinettist Jimmy Giuffre, a star for Verve Records, at the Lenox School Of Jazz in Massachusetts, often jamming together until they were exhausted.
Coleman was getting more solo bookings at the time, but his music was already dividing people. The owner of the Hillcrest Club in Los Angeles described his three-week stay as like "having an atom bomb go off in his club every night". In Ornette Coleman: The Territory And The Adventure, Maria Golia quotes some of the early reactions to Coleman's music, which ranged from descriptions of him as "a fake" to reviews calling him "a genius who will change the entire course of jazz".
John Coltrane became an instant fan and the pair "would go off into the night talking about music," recalled bass player Charlie Haden. Coleman said he was "attempting a breakthrough to a newer, freer conception of jazz". He would sometimes play informal, explorative sessions with the pianist Cecil Taylor and tenor saxophonist Albert Ayler.
"It is ideas that make civilisation advanced"
Europe became an important place for Coleman in the mid-60s. After travelling to London and Paris, he went to Sweden, where he recorded At The "Golden Circle" Stockholm, a two-volume live album, with a trio. It marked the beginning of Coleman's contract with Blue Note Records.
Snowflakes And Sunshine (Live At The Golden Circle, Stockholm, 1965 / Remastered 2002 / Rudy...
Ten months later, on 9 September 1966, Coleman was at Van Gelder Studio in Englewood Cliffs, New Jersey, to record another album, The Empty Foxhole, for the famed label. Coleman had given his son, Denardo, a drum set when he was six, and the boy, now ten, played on the album as part of a trio that also included Haden on bass. "He was the only kid in his class who cut an album for Blue Note Records on his summer vacation," notes Golia. Coleman chose one of his own paintings for the album cover art and wrote a poem for the back of the sleeve that included the line "it is ideas that make civilisation advanced".
Using his son on the album did not go down well with everyone in the jazz world, though. The acclaimed drummer Shelly Manne, with whom Coleman had recorded in the late 50s, suggested cruelly that Denardo might one day "make a good carpenter".
Coleman continued to work with Blue Note – recording New York Is Now! and Love Call in 1968 – before switching to Impulse! Records, where he cut Ornette At 12 and Crisis in 1968 and 1969, respectively.
"How do I turn emotion into knowledge?"
There are lots of fascinating anecdotes, stories and previously unpublished photographs in Golia's book. The author, who met Coleman in his hometown of Fort Worth, at the Caravan Of Dreams performing-arts centre, described the musician as "unassuming and soft spoken". She has compiled a detailed, interesting story of his career. Among the nuggets detailed are his appearance on Saturday Night Live in April 1979, how he got to know the writer William S Burroughs, the story of his action-packed tour of Africa, how he became a noted painter and the tales of his friendships with celebrities such as Yoko Ono and Patti Smith.
Perhaps the most startling revelation, however, is that Coleman feared sex might interfere with his creative development; he considered an extraordinary solution. After Denardo's birth, Ornette had entertained the idea of castration, which he thought might "eliminate any sexual feeling I could have in my body". He settled on circumcision, Golia reports.
Coleman continued recording throughout the 80s and 90s – making four albums, Tone Dialing, Sound Museum: Hidden Man, Sound Museum: Three Women and Colors: Live From Leipzig for the Harmolodic/Verve label – and gained global recognition for his late work. His 2006 album, Sound Grammar, won the Pulitzer Prize For Music.
Coleman would sometimes refer to his impending death as being the time "when I close my eyes". He died of a heart attack on 11 June 2015, at the age of 85. Cecil Taylor played at his funeral in Manhattan. "How do I turn emotion into knowledge? That's what I try to do with my horn," Coleman once said. His influence lives on.
Ornette Coleman: The Territory And The Adventure is out now, published by Reaktion Books. Buy it here.
Format:
UK English