'Cryptic Writings': Deciphering Megadeth's Shift To Radio-Ready Metal
Riding the crest of a commercial wave in the 90s, Megadeth's 'Cryptic Writings' proved they could still add speed and vigor to their brand of thrash metal.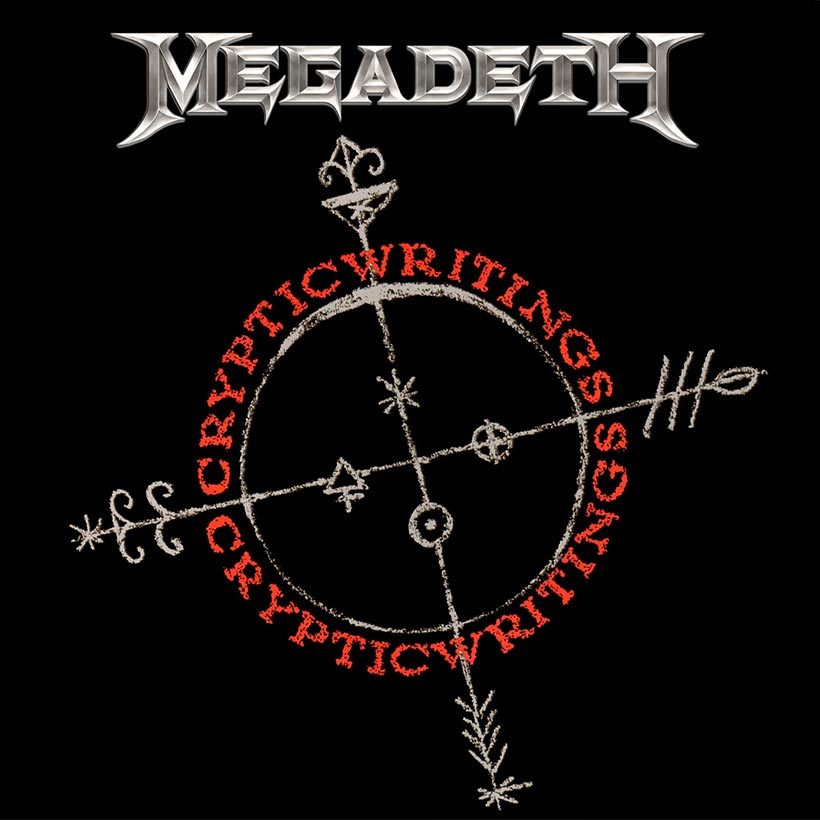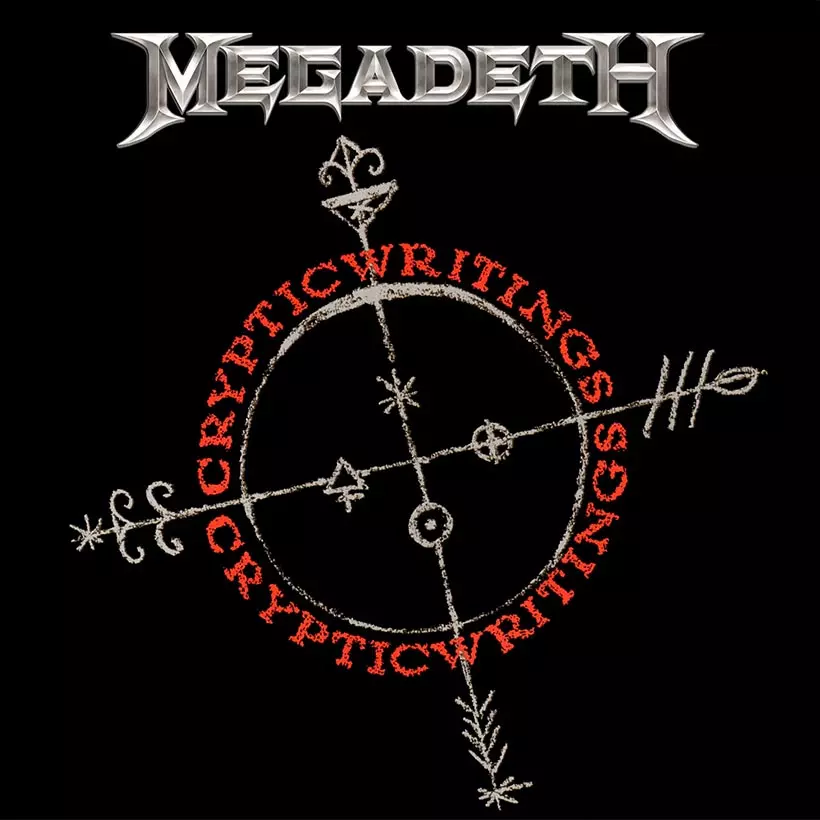 When Cryptic Writings was released, on June 17, 1997, Megadeth were riding the crest of a commercial wave. In 1992, Countdown To Extinction had seen the veteran thrashers adopt a more accessible sound than the speed metal of previous albums. It debuted at No.2 on the Billboard 200, only held off the top spot by Billy Ray Cyrus. In 1993 the album was nominated for the Best Metal Performance Grammy and, within two years of its release, had earned triple-platinum status.
Megadeth followed that album's playbook for its follow-up, Youthanasia, in 1994. And while it didn't quite enjoy the same success as its predecessor, it nevertheless debuted on the Billboard charts at No.2 and went on to sell more than a million copies in the US alone. And so, comfortable in their freshly-ploughed mainstream-metal furrow, it was a blueprint the thrash legends applied to their seventh album, Cryptic Writings. Opting for a change of producer, the band enlisted the services of Dann Huff, renowned for his work with country music artists such as Faith Hill and Rascal Flatts.
Listen to Megadeth's Cryptic Writings right now.
Metal built for radio
The legendary metal band weren't about to undergo a drastic stylistic shift, however, and fans who joined them from Countdown To Extinction wouldn't have been too surprised at what Cryptic Writings had to offer. A drum progression intro steadily builds and tension mounts as an orchestral accompaniment intertwines with a modest bass refrain. Screaming guitars are added to the mix and opening track "Trust" starts in earnest. This is metal built for radio, with a mid-song acoustic breakdown that brings an almost flamenco-style flourish. "Almost Honest" further demonstrates Megadeth's newfound reliance on solid riffs rather than out-and-out speed. It's reassuring, though, that guitarist Marty Friedman can be heard stretching his nimble fingers across his fretboard, supplying skillful solos that often seemed out of vogue for other metal bands at the time.
"Use The Man" is perhaps the soundtrack to someone slowly losing their mind. The song starts with a simple acoustic riff – again with orchestral components – with layers building for the duration before it crescendos into a cacophony of galloping riffs and runs. "Mastermind" employs a staccato riff and Mustaine's trademark voice-in-his-head vocal lines, while "The Disintegrators" throws back to Megadeth's thrash roots.
"I'll Get Even" is an exercise in "less is more," with drums and bass doing the heavy lifting through the verses, while "Sin" and "A Secret Place" exhibit classic rock leanings. "Have Cool, Will Travel" experiments with harmonica embellishments while retaining Mustaine's distinctive menace, and "She-Wolf" proves that Megadeth's recent change of pace is out of choice rather than an inability to play coruscating riffs. "Vortex" exemplifies the metal legends' thrash-with-melodies approach of the 90s, while "FFF" throws back to – whisper it – Dave Mustaine's earlier tenure in Metallica.
An album of its time
There's no denying that Megadeth moved in a different direction after 1990's Rust In Peace. Cryptic Writings, however, is an album very much of its time. Thrash metal had all but disappeared by the mid-90s, with contemporaries Metallica and Anthrax taking a more melodic and groove-based approach. Even Slayer, renowned for their speed and precision, had taken an experimental route by releasing and touring their punk covers album, Undisputed Attitude, in 1996.
Cryptic Writings was certified platinum a year after its release, while its lead track, "Trust," earned a Grammy nomination for Best Metal Performance. It would be the final Megadeth album to feature the line-up of frontman Dave Mustaine, lead guitarist Marty Friedman, bassist David Ellefson, and drummer Nick Menza. And though they had chosen a more mainstream path, Megadeth proved that they were still capable of adding touches of the speed and vigor found in earlier work.