Megadeth's Dave Mustaine: "I Started From Less Than Zero"
Metal icon Dave Mustaine reflects on 35 years of Megadeth and the new anthology honouring his legacy, 'Warheads On Foreheads'.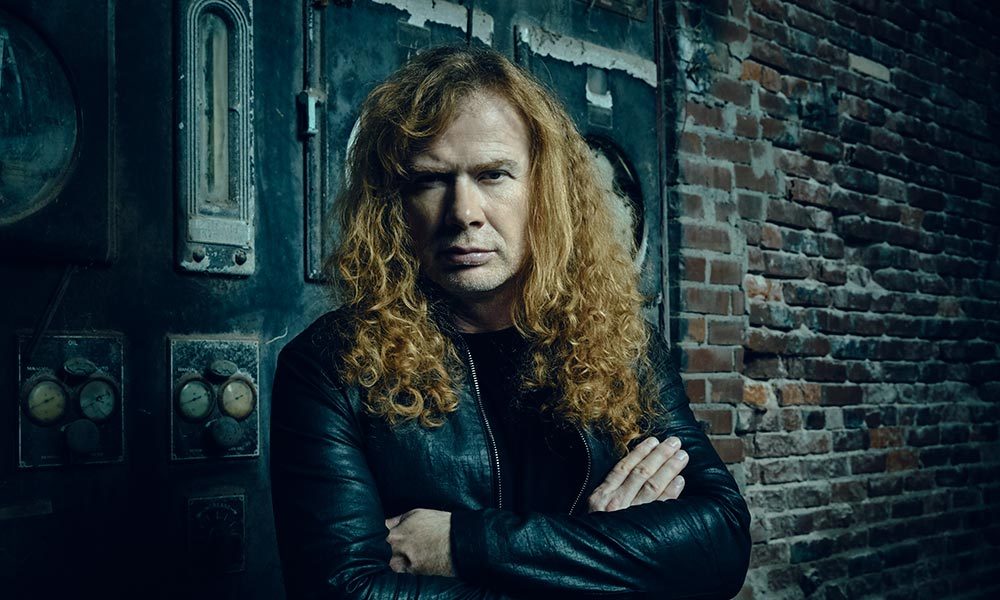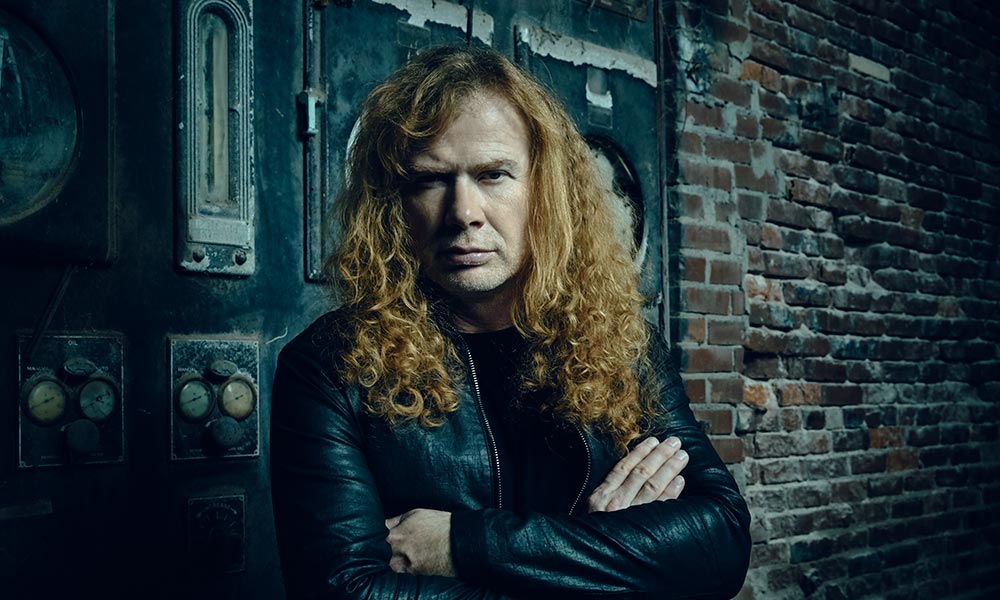 Ever since Megadeth first burst onto the scene in 1983, Flying V's blazing, the metal icons and their fearless leader, Dave Mustaine, have showed no signs of slowing down.
As one of The Big Four of thrash metal, their influence cannot be overstated. As the band notches 35 years in the business, a new anthology, Warheads On Foreheads, charts their evolution over "35 tracks for 35 years".
uDiscover Music talks with Dave Mustaine on the new collection, the secret to the band's longevity and what's next for Megadeth.
Dave Mustaine Reflects On 35 Years Of Megadeth
"I would never put myself above our fans"
Mustaine has been playing in bands since his early 20s, first with Panic, then famously with Metallica, before starting Megadeth, and has experienced boom and bust in equal measure.
"The way we connect with our fans is that there's no socioeconomic difference between us," the frontman explains. "I was homeless, panhandled and have gone without meals. I know what it's like."
Never one to mince words, Mustaine is known for being unflinchingly honest about his past and can equally rhapsodise about riffs as he can about philosophy. As a radio host and DJ he has found the perfect gig to do both. When asked what sets Megadeth apart from their peers, he believes transparency and a real connection to the fans is what makes them unique.
"We've never tried to follow trends"
Having gone from the fringes of the industry to selling out stadiums, Mustaine knows that success can be a double-edged sword.
"I don't know if 'real credible metal' ever had mainstream dominance," he explains. "But that is what ultimately killed metal… the mainstream exposure."
Anyone who has seen The Decline of Western Civilization Part II: The Metal Years knows how that story goes, and yet the genre has adapted and thrived over the decades – and Megadeth along with it.
"Having our own standards and not trying to fit in, that's what made us have that longevity," Mustaine says.
"The best representation of everything"
With 15 studio albums spanning over three decades, diving into the Megadeth cannon can be daunting for a newcomer, but Dave Mustaine offers some words of wisdom:
"If you're listening to Megadeth for the first time, I would have you listen to the new 35th anniversary record, Warheads On Foreheads, because, chronologically, it will show you how the band matured."
Along with the band's evolution, the anthology is evidence of Mustaine's past struggles and the art that came out of it.
"It shows what I went through in my life," Mustaine says. "My heroin days, my cocaine days, my alcoholism, losing band members and losing family members. You can tell listening to the songs."
The title Warheads On Foreheads (a borrowed military term for bombing missions) seems fitting, considering Mustaine has seen more action than most. The collection not only includes the band's early records but also brings their more recent material into the fold, including the Grammy award-winning album Dystopia and the deeply personal Super Collider.
"It was the most excoriating painful thing I've ever seen in my life"
Themes of loss, chaos and violence are prevalent in Megadeth lyrics, but nothing is darker than watching a loved one diminish before your very eyes. On the band's 14th studio album, Super Collider, Mustaine grappled with his mother-in-law's Alzheimer's disease, the toll it took on caretakers, and his own mortality.
"I shared about that [experience] in-depth on that album, that's why it's slower and a lot darker," Mustaine discloses. "'Forgot To Remember' – the title itself tells you everything."
"The future for Megadeth right now is super exciting"
In addition to a year's worth of limited releases, exclusive merch and special events to celebrate the band's 35th anniversary, Megadeth are launching their inaugural Megacruise in 2019, alongside thrash contemporaries Anthrax, Testament, Corrosion Of Conformity and more.
As a DJ on the streaming metal station Gimme Radio, Mustaine uses his platform to not only debunk any infighting in world of metal, but talk directly to the fans.
"I think it's a pure form of listening to great music and hearing great stories to go along with it," Mustaine says.
The affable guitarist also explained the "Dave Mustaine charm offensive", which sees the seasoned frontman rekindling old relationships in the community and "repairing any of the damage that I may knowingly or unknowingly have done".
"I'm getting very excited to do the next campaign," Mustaine says. "I'm really excited about Warheads, too, because with all those songs – those 500 riffs – you can go through and hand-pick the best of the best."
Warheads On Foreheads is set for release on 22 March and can be bought here.
Format:
UK English