'Killing Is My Business… And Business Is Good!': Megadeth's Lethal Debut Album
With Megadeth's debut album, 'Killing Is My Business… And Business Is Good!', Dave Mustaine unleashed a full-bore attack on thrash metal.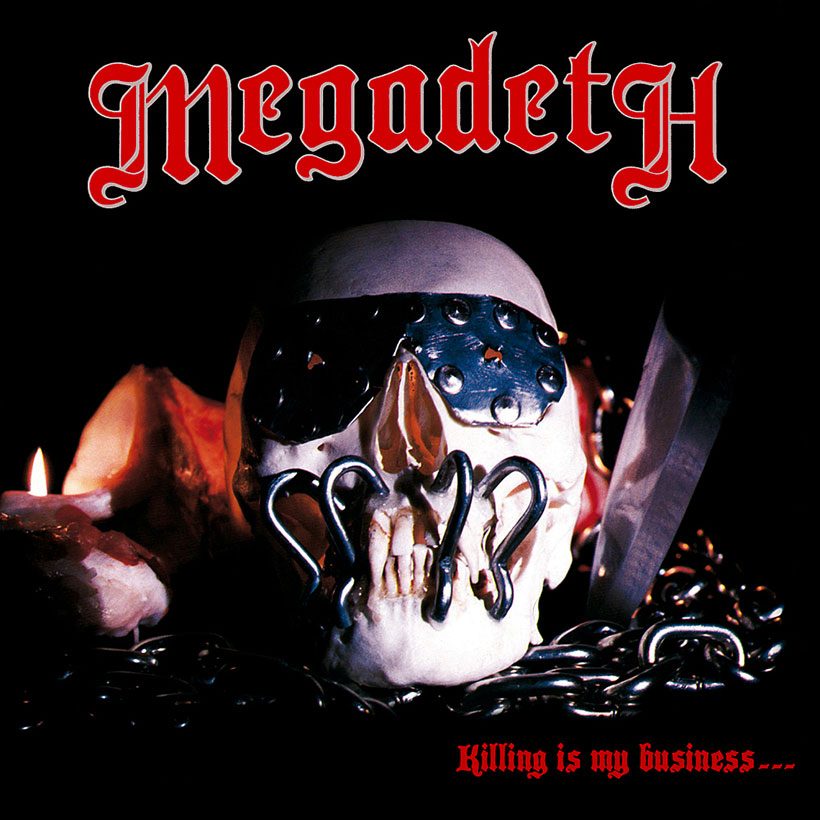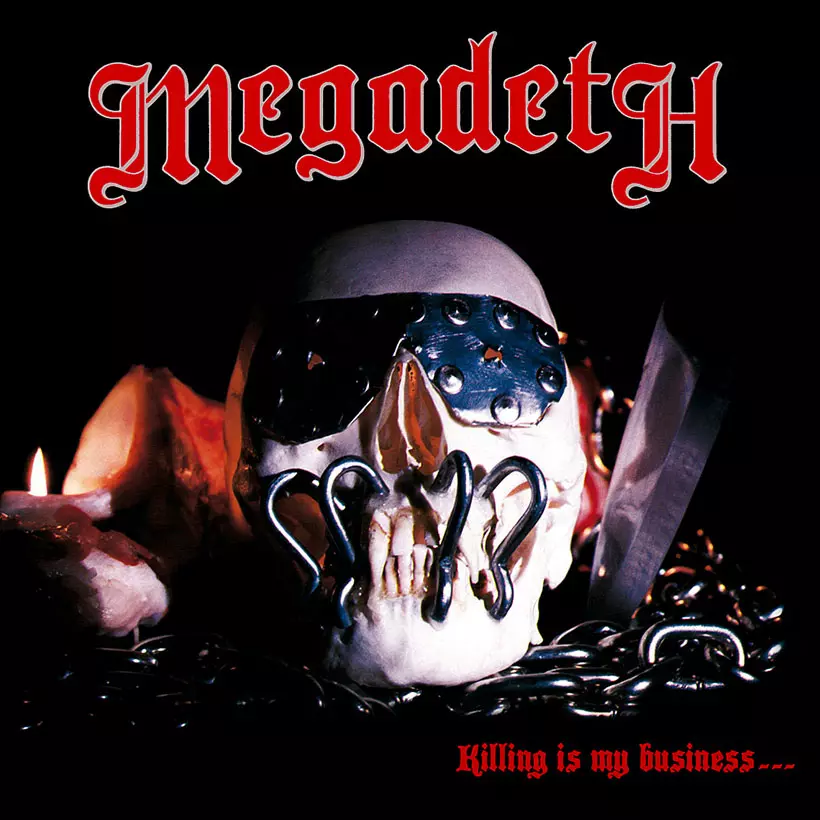 When Killing Is My Business… And Business Is Good! was released, on June 12, 1985, heavy metal had changed – and Megadeth were playing a vital role in its transformation. Bands based on the West Coast of the US had taken the NWOBHM template of UK groups such as Iron Maiden, Diamond Head, and Angel Witch, and added a new level of speed and aggression. Thrash metal was born.
The birth of Megadeth
Megadeth were formed by Dave Mustaine, former lead guitarist for Metallica. As the story goes, Mustaine's ousting from that group occurred in April 1983, after the band had driven from Los Angeles to New York to record their debut album, Kill 'Em All. Faced with a three-day journey traveling back to LA on a Greyhound bus, Mustaine scribbled down ideas that eventually became Megadeth songs.
Losing his place in Metallica pulled Mustaine into sharp focus. He worked as a telemarketer for a brief period, to earn enough money to buy his own apartment, and though his next band, Fallen Angels, didn't amount to anything, Mustaine continued to try out various musicians. By the end of 1984, he had formed a line-up of lead guitarist Chris Poland, bassist David Ellefson and drummer Gar Samuelson to form Megadeth.
Recording Killing Is My Business… And Business Is Good!
After gigging with various line-ups throughout 1984 – including a brief period with Slayer's Kerry King on second guitar – Mustaine had a demo that he shopped around to several record labels. Securing an $8,000 deal with Combat Records, the group promptly spent half their budget on supplies, and the other half on a producer that they subsequently fired. With limited finances left, Mustaine took on the producer's role himself at recording sessions held at Indigo Ranch in California.
From those sessions came Megadeth's debut album, Killing Is My Business… And Business Is Good! Though the lack of a seasoned producer shows, that doesn't take away from the ferocious speed, technicality, and musicality contained in its songs. The album opens with "Last Rites"/"Loved To Death," a two-part track that starts with a rendition of a classical passage by JS Bach, before segueing into Mustaine's ode to his then-girlfriend – probably the most blisteringly fast love song you're ever likely to hear.
The album's title track features a more groove-based beginning, before building into a high-tempo thrash crescendo. "The Skull Beneath" has a lumbering rhythm leading into multiple tempo changes, and documents the birth of the band's mascot, Vic Rattlehead – who is also the subject of the thrashtastic "Rattlehead." "Chosen Ones" and "Looking Down The Cross" bring some structure to the thrash mix while continuing the overall themes of murder, dying, and the occult. Despite these songs' morbid lyrics, two other tracks are perhaps the album's most controversial.
Killing Is My Business... And Business Is Good! (Remastered)
"Vile and offensive"
When Mustaine left Metallica, he insisted that they weren't to use any of the music that he wrote with them. But it doesn't take an expert to note the similarities between "Mechanix" and his previous band's "The Four Horsemen," from Kill 'Em All. Metallica's version was played at a slower pace and with a midtempo breakdown in the middle, showing a more mature songcraft. Not that Mustaine cared. In fact, the whole point of Megadeth was to prove that he could play faster and heavier.
Original versions of Killing Is My Business… feature a speed metal cover of "These Boots Were Made For Walking," originally recorded by Nancy Sinatra. But the song's writer, Lee Hazelwood, objected to what Megadeth had done to it, calling the cover "vile and offensive." Megadeth reworked it for a 2002 reissue of the album with censored lyrics in the absence of Hazelwood's permission to release it, while an uncensored version featuring the original lyrics emerged on a 2018 reissue.
The album may be raw and unpolished, but it's a testament to Megadeth's competence that the speed and power of Killing Is My Business… And Business Is Good! punches through the mix. Its high-energy fury set the band on a path to becoming the hugely influential thrash legends they are today.
Listen to the best of Megadeth on Apple Music and Spotify.