Mojos Working: A History Of Recorded Blues
Who wrote the first blues song? What was the first recorded blues song? We dig deep to find out the fascinating history of recorded blues.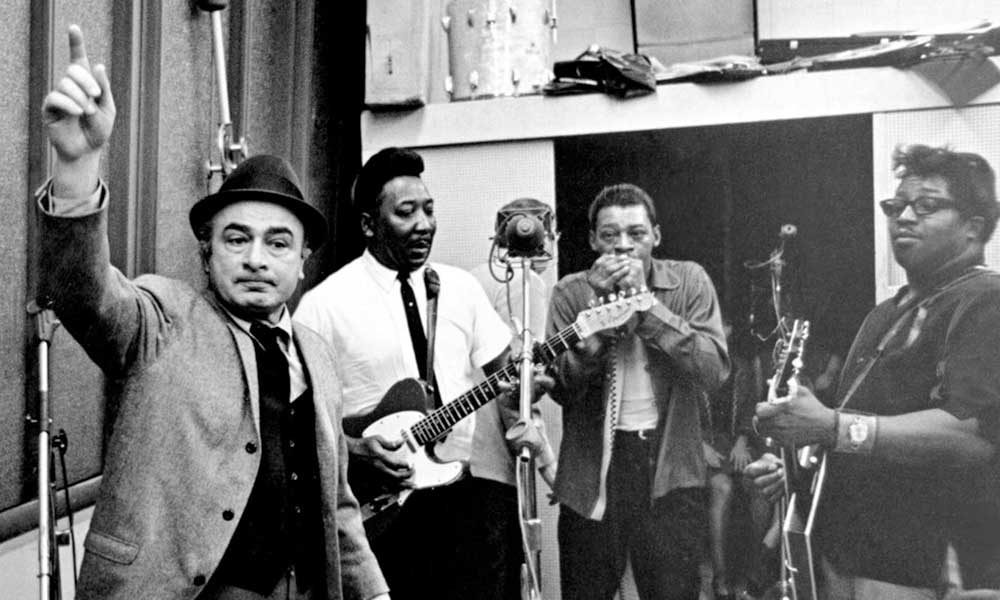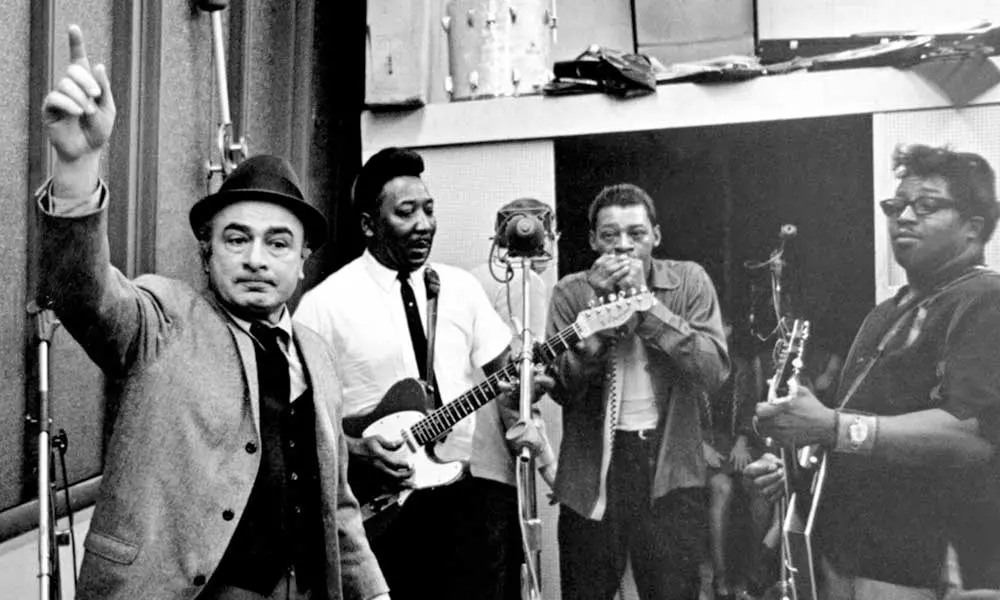 We will never know who wrote the first blues song – even using the term is a misnomer. The blues developed through the complex oral tradition of African-based music, changing rapidly during the last 40 years of the 19th century. The passing on of "folk music" – and the blues is folk music – is a complex process; without TV, radio, CDs, records, cassettes, or any other process for hearing recorded blues music, it was spread literally by "word of mouth."
The lack of any recording machinery is one reason for our lack of knowledge, but this was also an age when people were less interested in such things. Life in the early part of the 20th century was about survival and hard work. The notion that people outside your immediate locality, or even country, would be interested in your music was unimaginable.
The first recorded blues song
In 1912, WC Handy published "Memphis Blues," which, ironically, is not a blues song, but an instrumental cakewalk; Handy's tune was the third to use the word in the title. Hart Wand's "Dallas Blues" was the first, while the second was Arthur Seals' "Baby Seals' Blues"; of the three, Seals and Handy were both black, while Ward was white, though he was actually a blues tune.
During the afternoon of Tuesday, August 10, 1920, clarinetists Johnny Dunn and Ernest Elliott, trombonist Dope Andrews, violinist, and pianist Perry Bradford – a group of musicians collectively known as The Jazz Hounds – were in the studio. Not for one second did they think they were about to make history. They were simply there to play a song written by Perry Bradford, and ready to sing it with them was Mamie Smith. Called "Crazy Blues," it is the first evidence of recorded blues.
Mamie Smith - Crazy Blues (1920)
Not specifically a blues singer, Smith was more a vaudeville and cabaret artist; then again, at this time there was no such thing as a "blues singer." She was around 37 years old when she made history, having met Bradford in 1918 when she worked in his musical revue in New York.
"Crazy Blues" sold well. There are reports of 75,000 copies having been sold in the first month, and a million in the first year, but these sound like exaggerated claims. Over the next three years, Mamie recorded some 60 sides for the OKeh label, though much of the material was closer to vaudeville than blues.
Four months before Mamie Smith recorded "Crazy Blues" a black man recorded a song with the word "blues" in the title, but it was not a blues tune. Egbert (Bert) Williams, who starred in the Ziegfield Follies, was one of the biggest black artists of the early 20th Century, and veteran recording star, when he recorded "Unlucky Blues," in April 1920, for Columbia Records.
The first male, black, country blues musician to get the opportunity to record did so as a guitarist, not as a singer. Sylvester Weaver, from Louisville, Kentucky, went to OKeh's New York studio sometime in October 1923 to back Sara Martin on a couple of songs. The following month he recorded two of his own tunes, "Guitar Blues" and "Guitar Rag," and the latter proved inspirational both to black blues musicians and white country musicians.
Many have suggested that Papa Charlie Jackson was the first country blues singer to make a record, but this is not actually the case. Papa Charlie had a very successful career, but the enigmatic Ed Andrews recorded three sides, including "Sing 'Em Blues," which had the same tune as Baby F Seals' 1912 outing "Baby Seals Blues," in October 1923.
The first field recordings
Andrews is another musician we know next to nothing about. OKeh recorded him on one of the first field recording trips, in late March/early April 1924, in Atlanta, Georgia. He sounds like a true country blues player, fresh from a jook joint or one of Atlanta's many barrelhouses. "Barrel House Blues" is another of the sides he recorded. Nothing more was ever heard from him, and, on the evidence of the recording, it is not surprising.
OKeh Records has already popped up frequently in the early days of the recorded blues. Initially, the company made phonographs, and in 1918 they branched out into the recording business. Following their early success with Mamie Smith, in 1922 they hired Clarence Williams as director of "race" recordings for their New York studio. OKeh then opened a studio in Chicago, recording some of the earliest jazz and blues artists, including King Oliver, Lucille Bogan, Sidney Bechet, Hattie McDaniel, Louis Armstrong, and Duke Ellington.
Field recording trips, as they became known, were the way in which so many of the established northern record companies came to record the blues. Victor, taken over by RCA in 1929, had recorded The Memphis Jug Band, Luke Jordan, Blind Willie McTell, Canon's Jug Stompers, Frank Stokes, Ishman Bracey, Furry Lewis, and Robert Wilkins across the previous three years. During a similar timeframe, Columbia (who bought OKeh in 1929) recorded Peg Leg Howell, Barbecue Bob, Blind Willie Johnson, and Pink Anderson (the inspiration for half of Pink Floyd's name; Floyd Council, who inspired the other half, recorded in New York for ARC Records).
Brunswick, who took over Vocalion in the mid-20s but continued to release records under the imprint, went south and recorded Leroy Carr, Bo Chatman, Charlie McCoy, Furry Lewis, and Speckled Red. ARC (American Record Corporation) was formed in 1929 and began their field recording trips in 1934. The label favored Texas in their search for talent and recorded Texas Alexander, Black Boy Shine and, in 1936, captured Robert Johnson for the first time, in San Antonio
Robert Johnson - Robert Johnson's Cross Road Blues (Official Video)
"Race Records": Recording the blues
Many record companies specializing in "Race Records", as they were called, favored recording in their own studios, and none more so than Paramount Records, based in Port Washington, Wisconsin. The company was a subsidiary of the Wisconsin Chair Company, who also made phonographs before branching out into making recordings to give away records with their equipment.
Paramount began releasing records by black artists in 1922, a year after OKeh, and appointed Mayo Williams, a black college graduate, as its talent scout. Williams signed Alberta Hunter, Ida Cox, and Ma Rainey, and, looking for a male artist, went to Chicago's Maxwell Street, where he came across Papa Charlie Jackson and his six-string banjo. Jackson's success led to Paramount looking for other male talent, and it wasn't long before Blind Lemon Jefferson and Blind Blake recorded for the label; other artists included Skip James, Big Bill Broonzy, and Bumble Bee Slim.
Paramount used "field scouts" to seek out new talent, though this is a somewhat grand name for men the likes of HC Speir, who ran stores in the south and simply kept an eye out for local musicians. Through Speir they recorded Tommy Johnson and, most importantly, Charley Patton. It was Patton that took Son House, Willie Brown, and Louise Johnson to Paramount's new studios in Grafton in 1930.
Charlie Patton High Water Everywhere, Pt 1
Paramount lasted for 10 years and released over 1,100 records, many of which are much prized by collectors today (often because they originally sold in such small numbers). Its records were cheap and their quality was often poor, with high surface noise, and the label withdrew from recording in 1932, a victim of the Great Depression. In the pre-World War II era, other labels that played their part in capturing the blues for posterity included Black Patti, Black Swan, QRS, and Decca, the US subsidiary of the British company.
The recording ban
By the end of 1941, World War II had been raging in Europe for over two years, and now it involved the American people. If the Depression was a punctuation mark in the history of recorded blues, then World War II was the end of a chapter. It also marked a sea change for the music industry, with the need for men, machinery, and raw materials creating change throughout the entertainment industry. Music and entertainment did not stop, records continued to be manufactured – and to sell – but problems were on the horizon.
By 1939 there were 225,000 jukeboxes in America, which prompted the president of the American Federation Of Musicians to declare that records were "the number one scab." He and his members felt record companies were taking work away from musicians. In 1942, the AFM called a strike of its members, which lasted until 1944, when first Decca, and then Victor and Columbia, capitulated late in the year.
The effect of all this on the blues was to virtually curtail recording activities. There had been a rapid fall-off in the number of purely blues releases in the first half of 1942, mostly down to changing musical taste; those that did record included Sonny Boy Williamson, Tampa Red, Lonnie Johnson, Rosetta Tharpe, Roosevelt Sykes, and Joe Turner – the big names that were already established artists and most likely to sell.
West Coast blues
Out on America's West Coast a new record label was flexing its muscle – though Capitol Records was not specifically a blues imprint. In 1942 they signed T-Bone Walker, and he became the featured guitarist with Freddie Slack and his Orchestra. T-Bone cut "I Got A Break, Baby" and "Mean Old World" with Freddie, which did much to establish the former's reputation and influence a young BB King, who was a big fan. Both sides were seminal in creating what we now refer to as the West Coast blues sound: mellow and polished riffs, the epitome of a laid-back groove, and the antecedent of BB's sound.
Bluebird, the Columbia subsidiary that had considerable success in the 30s with their lower-priced records, saw a distinct slow down in recording activity by 1942. However, in December 1944, the label rediscovered the blues, recording Roosevelt Sykes, Tampa Red, Lonnie Johnson, and Sonny Boy Williamson; Sonny Boy even cut "Win The War Blues" in a rare show of wartime patriotism from a blues singer. One of the sides that Roosevelt Sykes cut was "I Wonder," which became the second No. 1 record on the new black music chart, the Juke Box Race Records, which launched in 1945.
With the war over, things began to get back to normal, but "normal" for the blues was not easy to define. The evolution from country blues to urban blues, which had started back in the 30s, was about to become a revolution.
The shift in the audience for recorded blues, from the south to north – and to the west – brought considerable musical change. Migration created new markets and this, in turn, altered the way in which records were made and sold. Independent record companies were soon springing up all over America.
Kings of the jukebox
In February 1941 Billboard magazine introduced its first chart exclusively for black music, calling it The Harlem Hit Parade. Later it was renamed the Juke Box Race Records Chart which, by 1949, had given way to the Rhythm & Blues Chart. The best-selling records in the first five years of the "black music" chart were largely releases by the major labels – especially Decca, and largely through Louis Jordan, who was hailed as "The King Of The Jukeboxes" and became one of the most influential black artists in recorded music history.
Of the 57 records that topped the charts from October 1942 until the end of 1947, 31 (54%) were Decca releases; of the rest, nine were Capitol, and nine were from Victor/Bluebird, while just six independents topped the chart during this period. However, all that quickly changed in 1948 and '49. Of the 31 records that topped the chart in those years, Decca, Victor, and Capitol could only muster five between them. The independent labels had arrived.
With urban markets increasing in size as immigration enlarged the cities, the economics of the record industry changed and individual cities became big enough to support their own local labels. A company could make money without having a national hit, and artists created their own local and regional hype; city-based labels had their collective ears closer to the musical pulse of their city.
Rise of the independents
The first successful independent of the 40s was Savoy, having had a No. 1 on the Harlem Hit Parade with Bonnie Davis' "Don't Stop Now" in March 1943. Founded in 1942 by Herman Lubinsky, in Newark, New Jersey, Savoy started as a jazz label but soon signed R&B artists including Big Jay McNeeley's Blue Jays, Paul Williams And His Hucklebuckers, and the Hal Singer Sextette. Later they signed Little Esther Phillips, Johnny Otis, Nappy Brown, and The Robins.
Out on the West Coast, the Rene brothers, Leon and Otis, started the Excelsior label around the same time as Savoy. After changing the name to Exclusive they had a big hit with "The Honeydripper" by Joe Liggins. Two years later, Art Rupe, a native of Pittsburgh and UCLA graduate, founded Jukebox Records. Jukebox's first release was "Boogie No. 1" by The Sepia Tones; it sold 70,000 copies and secured the label's short-term future. By 1946, Jukebox had become Speciality, and an even brighter future was assured when Roy Milton And His Solid Senders had a big hit with "RM Blues" – the first of over 19 R&B hits that the band and label mustered over the next seven years. Later, Speciality signed Percy Mayfield and, in the 50s, their roster would include Lloyd Price, Guitar Slim, Sam Cooke, and Little Richard.
With a population swelled by former service personnel and immigrants, Los Angeles became home to a host of independents, including Bronze, Four Star, Super Disc, Imperial, Gilt Edge, Modern, and Aladdin (originally called Philco and formed in 1944, before changing their name to Aladdin two years later). Aladdin founders Eddie and Leo Mesner set about signing some of the best jump blues artists in southern California, including Amos Milburn and Charles Brown.
Modern was launched a few months later by the Bihari Brothers, Jules, Joe, and Saul, who had a penchant for guitar blues. Among Modern's early signings were Pee Wee Crayton and Johnny "Guitar" Watson. They also distributed records from even smaller labels, and in doing so were pivotal in the early success of BB King and Elmore James, on subsidiary labels RPM and Flair.
Miracle Records was one of the first independents to surface in Chicago. Though less focused on Delta blues, and mostly recording jazz or ballad singers, they did sign Memphis Slim, who gave the label a No. 1 with "Messin' Around" in 1948.
Vee-Jay was another giant of the Chicago music scene. They began trading in 1952 and were unusual in that they were black-owned label during a time when almost all the others were Jewish-owned. Vee-Jay would go on to be the most successful black-owned label until Motown came along. Founded by Vivian Carter (the "V") and her husband, Jimmy Bracken (the "Jay"), they signed Jimmy Reed, John Lee Hooker, and Billy Boy Arnold.
Down in Memphis, Tennessee, Samuel Cornelius Phillips, a radio engineer from Florence, Alabama, had a vision and established his Memphis Recording Studios at 706 Union Avenue, in January 1950, to record "anything, anytime, anywhere." He began with local artists and sold the recordings to established labels such as Four Star Records, Modern Records, and their subsidiary RPM. Among the blues artists he recorded were Lost John Hunter and Joe Hill Louis, and, in early 1951, Phillips cut BB King's first sides for RPM and Walter Horton's audition acetates for Modern.
Sam's masterstroke was not to over-produce. Instead, he allowed his performers to cut through on record, a triumph of spontaneity over technical expertise. Sam's first hit was Jackie Brenston's "Rocket 88," which he sold to Chess Records in Chicago; among the other artists he recorded for Chess was a Howlin' Wolf, including the menacing "Highway Man"
Chess Records and the electric blues
Chess Records became the biggest record company in Chicago during the 50s and 60s but it had started from humbler beginnings. In the early 40s, two Polish-born brothers, Leonard and Philip Chess (real name Chez), owned several Chicago nightclubs, including the Macomba Lounge on the city's South Side. In 1947, they bought into the Aristocrat label, which concentrated on jazz and jump blues. With the Chess brothers' involvement, Aristocrat's first major success was Muddy Waters' "I Can't Be Satisfied." By 1949, Leonard and Phil bought out their original partner and renamed their label Chess Records.
With the new name came a rash of new signings, including Jimmy Rogers (a key player in Muddy's band), Eddie Boyd And His Chess Men, Willie Mabon, Memphis Slim, and Howlin' Wolf. They even cut records with John Lee Hooker as early as 1950, though it would be unfair to say they signed Hooker, given his penchant for recording for any label that paid him cash up front.
In 1952, the brothers formed Checker and signed Elmore James, Little Walter, Memphis Minnie, and Sonny Boy Williamson. Two years later, Lowell Fulson had a big hit with "Reconsider Baby." By 1955, Chess had expanded still further, as well as crossing over into the white rock'n'roll market with Chuck Berry and Bo Diddley. On the back of their success, a new brand of bluesman came into the fold, among them, Otis Rush and Buddy Guy.
Chess Records - A Brief History
The 60s were not as productive for the label: its sound was being upstaged by the younger white rock bands who used much of the Chess template for their musical careers. In 1969, Leonard Chess died and the label was sold. Eventually, through various label purchases, it became a part of Universal Music Group. Most of the "blues labels" went through the same: mergers, takeovers, label sales, and the like meant that the heyday of the blues-only label was over. The Civil Rights movement helped desegregate record labels in the same way that it desegregated radio stations.
That's not to say there haven't been record labels that specialized in the blues since. Blue Horizon, in the UK, briefly carried the torch, and, later, labels such as Alligator Records, Delmark, Arhoolie, and Yazoo have done a great job in recording modern-day blues artists. But the world has changed and blues labels have changed with it.
Looking for more? Discover The Most Influential Blues Songs Of All Time.