Six No. 1 albums in a row, and two more to come. That was the track record for the Rolling Stones as of 15 July 1978, when they evicted Gerry Rafferty's City To City from the top of the new Billboard chart with Some Girls.
It was their seventh album chart-topper overall and won another huge distinction: longer than Sticky Fingers, longer than Let It Bleed, Aftermath, Exile On Main St or any other classic Stones album, Some Girls became the longest-running studio album on the American chart in the band's history.
The album was seen as a substantial return to form for the band, and went on to become their first American studio release to be nominated in the Album of the Year category at the following year's Grammy Awards. Sales soared to six million in the US alone.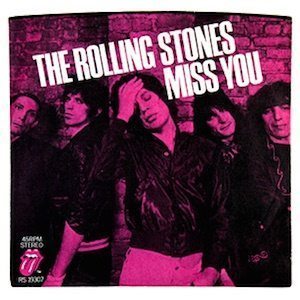 "Whichever way you look at it, this is an important album of the first order," enthused Pete Silverton in Sounds, who particularly enjoyed the album's lead hit, and Charlie Watts' role on it. "There's no doubt that the first track, 'Miss You' is both the best and the most adventurous number here.
"Hell, what else can you say about a record which is not only the best dance record of the year so far (it even beats out the Bee Gees' 'Staying Alive') but also has the second best drum sound on vinyl ever? (The best ever drum sound is of course on 'Honky Tonk Women' and you all know what happened to that)."
Keith Richards, for his part, was enjoying the full fruits of the chemistry he had established on guitar with Ronnie Wood. "The right kind of chemistry is there with Woody," he told Creem magazine at the time. "Woody is made for two guitars but he just hasn't had the chance to do it 'til now. His strength, like mine, is to play with another guitar player, not the virtuoso clap-trap."
Some Girls spent two weeks at No. 1 in the US and a mighty 82 weeks on the survey overall. That easily beat the group's second-best longevity record with a studio release, which perhaps surprisingly was with the 66 weeks spent on the bestsellers by the 1965 release Out Of Our Heads.
Purchase Some Girls.