Best Bond Songs: 16 James Bond Themes To Be Shaken And Stirred By
The best Bond songs have been recorded by some of the greats of popular music, and hold a special place in the legacy of film soundtracks.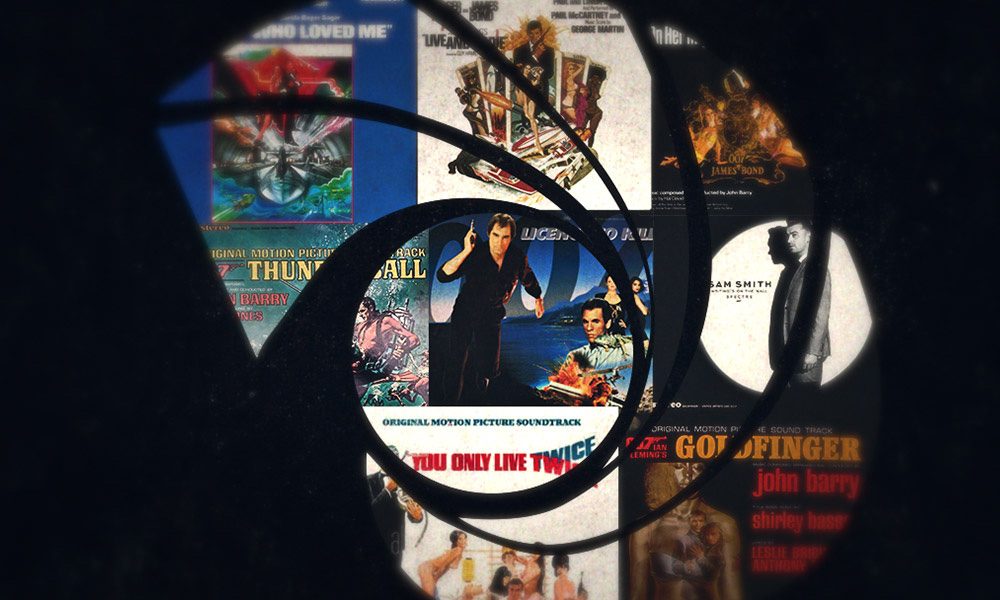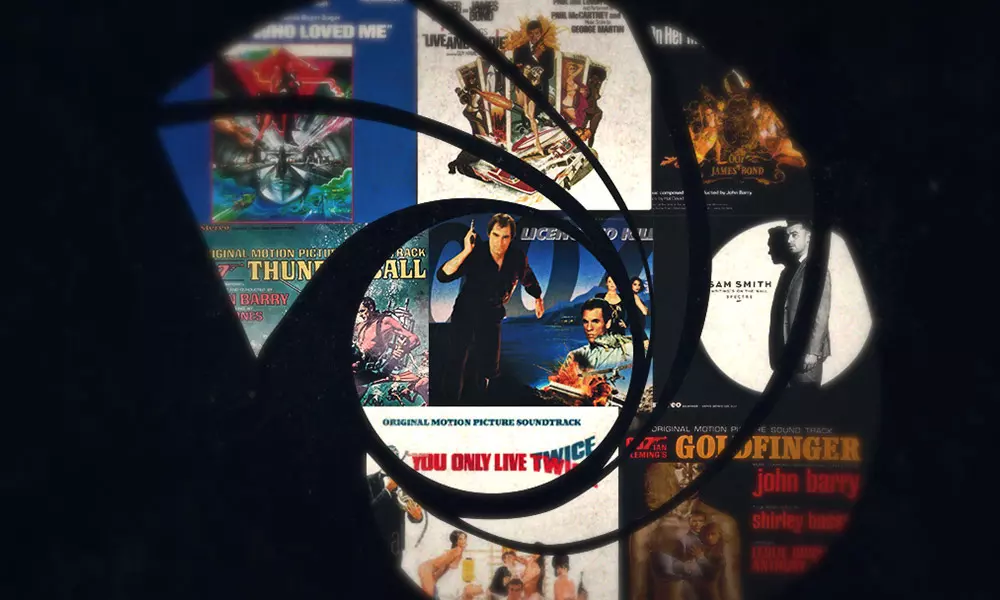 James Bond themes hold a special place in the legacy of film soundtracks, and some of the greats of modern popular music, including Louis Armstrong, Tom Jones, and Paul McCartney, have contributed some of the best Bond songs of all time.
Since 1962, more than 20 Bond themes have provided chart successes for the artists involved, and two of the most recent Bond Franchise songs – "Skyfall" by Adele and Sam Smith's "Writing's On The Wall" – have even both claimed the Academy Award for Best Original Song.
Here's our pick of the 15 best Bond songs of all time. Though some favorites miss out – including "The Man With The Golden Gun" (Lulu), "All Time High" (Rita Coolidge for Octopussy), "The Living Daylights" (a-ha), "Another Way To Die" (Alicia Keys and Jack White for Quantum of Solace), "Die Another Day" (Madonna), "The World Is Not Enough" (Garbage) and "You Know My Name" (Chris Cornell for Casino Royale) – there are plenty of hits to enjoy before the next 007 movie is released.
"From Russia With Love" (Matt Monro, 1963)
Matt Monro was one of the big singing stars of the 60s – with hits such as "My Kind Of Girl' – and his Bond song, written by Lionel Bart (of Oliver! fame) and arranged and composed by the celebrated John Barry, spent 13 weeks in the UK charts. Monro's song is played during the film (as source music on a radio) and over the end titles of Sean Connery's second outing as 007.
"Goldfinger" (Shirley Bassey, 1964)
Shirley Bassey gave a powerful delivery of a song written by John Barry, Anthony Newley, and Leslie Bricusse, when she sang about "the man with the Midas touch." She said the song gave her "goosebumps" when she first heard it. The lush orchestration and rasping horn sounds helped make "Goldfinger" a cabaret showstopper for Bassey for the rest of her career.
"Thunderball" (Tom Jones, 1964)
Tom Jones was brought in to sing John Barry's "Thunderball" after it was used to replace the first choice of a song called "Mr. Kiss Kiss, Bang Bang." The Welsh singer's powerhouse vocals were perfect for the grandiose verses and chorus of "Thunderball." He hit such a high note at the end that he supposedly fainted in the recording booth. "I closed my eyes and I held the note for so long when I opened my eyes the room was spinning," Jones said.
"You Only Live Twice" (Nancy Sinatra, 1967)
John Barry wanted Aretha Franklin to sing "You Only Live Twice," while producer Albert Broccoli eyed Frank Sinatra as the new 007 vocalist. They eventually compromised by using Nancy Sinatra, who delivered a silky version of the song.
"We Have All The Time In The World" (Louis Armstrong, 1969)
John Barry personally visited jazz maestro Louis Armstrong to ask him to record "We Have All The Time In The World," and the composer said that, for him, it sat at the head of the best Bond songs. It was used in On Her Majesty's Secret Service, the only film starring George Lazenby as Bond. Armstrong, who was 67 at the time, delivered a stirring, sentimental version of a song that was a hit again in 1994 when it was re-released following its use in a Guinness advert.
"Diamonds Are Forever" (Shirley Bassey, 1971)
"Diamonds Are Forever," co-written by Barry and Don Black, has smooth singing from Shirley Bassey in her second Bond outing, along with sinister harp arpeggios and bursts of dynamic trumpet playing. The music seemed to capture the glamorous, dangerous world of being an international spy. Bassey would return for one more Bond song, singing "Moonraker" in 1979.
"Live And Let Die" (Paul McCartney & Wings, 1973)
"Live And Let Die" was written by Paul and Linda McCartney and became the first big hit for their band Wings. The song, written for the film that starred Roger Moore as Bond, re-united McCartney and Beatles producer Sir George Martin, who was responsible for the clever orchestration. The first of the Bond themes that could claim to be a rock song, "Live And Let Die" features some fine guitar from Henry McCullough.
"Nobody Does It Better" (Carly Simon, 1977)
"Nobody Does It Better," the sweet ballad for The Spy Who Loved Me, fitted well with the romantic storyline concerning Bond (Roger Moore) and Soviet agent Anya Amasova (Barbara Bach) during the 70s Cold War. Simon, who had a hit with "You're So Vain," delivered a powerful version of a playful, tongue-in-cheek love song.
"For Your Eyes Only" (Sheena Easton, 1981)
Sheena Easton was an up-and-coming singer who had recently had a No.1 hit in America with "Morning Train" when she was picked to sing the theme for another Roger Moore film. Her light, romantic delivery suited Bill Conti and Mike Leeson's lyrics, and the Scottish singer was filmed performing the song during its opening titles.
"A View To A Kill" (Duran Duran, 1985)
"A View To A Kill," by English new wave band Duran Duran, was one of the most commercially successful of all the James Bond theme songs, reaching No.1 in America and being nominated for a Golden Globe for Best Original Song. The song was written by the band and John Barry and was recorded with a 60-piece orchestra.
"License To Kill" (Gladys Knight, 1989)
There is more than a touch of the 80s power ballad about "License To Kill," which was written for the Bond film of the same name starring Timothy Dalton in the main role. Gladys Knight sings assuredly over a sound that mixes horns and cymbals with the drum programming, percussion, Moog bass, and synthesizers that were popular at the time.
"GoldenEye" (Tina Turner, 1995)
Tina Turner's soulful, powerful voice fitted well in the Shirley Bassey tradition of Bond themes, and the composers of GoldenEye – Bono and The Edge from U2 – stayed close to the traditional John Barry 007 sound with one of the best Bond songs of the modern era.
"Tomorrow Never Dies" (Sheryl Crow, 1997)
Sheryl Crow came out on top in a competitive battle to sing the theme for a Bond film starring Pierce Brosnan as 007. Crow had grown up as a Bond fan and said she loved "the campness, the double entendres, and sexual innuendos" in the films. Her song was nominated for a Golden Globe.
"Skyfall" (Adele, 2012)
Adele won an Oscar for her acclaimed version of "Skyfall" for the Daniel Craig Bond movie. The orchestral pop song, written by Adele and producer Paul Epworth, is considered one of the best Bond songs of all. "From the opening bars I knew immediately it was good," said Craig. "Then the voice kicked in and it was exactly what I'd wanted from the beginning. It just got better and better because it fitted the movie perfectly."
"Writing's On The Wall" (Sam Smith, 2015)
Radiohead were originally asked to compose the Bond theme song for Spectre, but when their composition was rejected, Sam Smith ably stepped in. Sam Smith was only 23 when they co-wrote "Writing's On The Wall." The single became the first of the Bond themes to reach No.1 one in the UK singles chart. The song's co-writer, Jimmy Napes, plays the delicate piano behind Smith's lush singing.
"No Time to Die" (Billie Eilish, 2020)
Released nearly two years before the film of the same name, Billie Eilish's "No Time To Die" was nonetheless a smash hit. It hit No. 1 in the UK and earned Eilish a Grammy Award for Best Song Written for Visual Media. The tune was a collaboration with Hans Zimmer and Johnny Marr, but the star here is undoubtedly Eilish, who shows off her incredible singing voice throughout. – Sam Armstrong
Looking for more? Discover the 50 best film theme songs of all time.