Andreas Neumann Talks Iggy Pop, Josh Homme And 'American Valhalla'
Andreas Neumann, director of the documentary 'American Valhalla', discusses working with rock gods Iggy Pop and Queens Of The Stone Age's Josh Homme.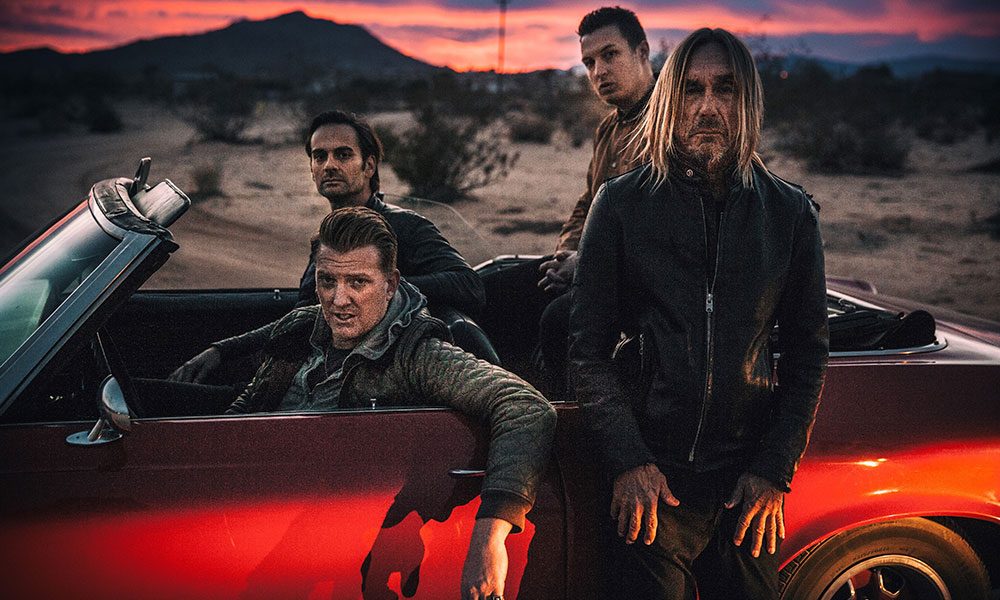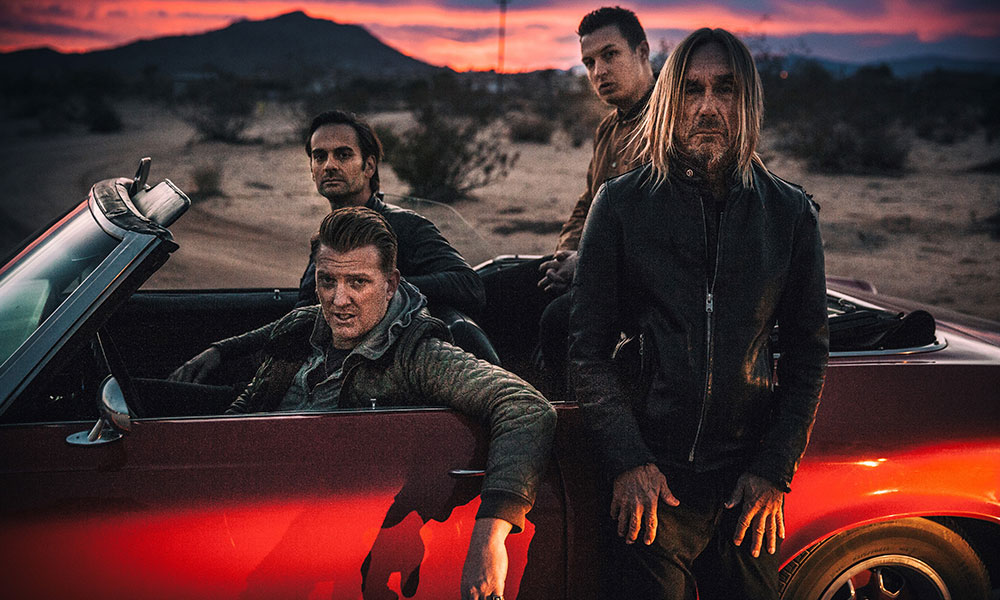 One of rock's most celebrated releases of 2016, Iggy Pop's Grammy-nominated Post-Pop Depression seemed to have come out of nowhere. Most of its music was pieced together during secret, off-the-map sessions at Rancho de Luna in the remote Californian desert, but during the sessions the record's primary instigator, Queens Of The Stone Age frontman Josh Homme, also engaged director Andreas Neumann to film American Valhalla: a stylish visual record of this once-in-a-lifetime project.
Recalling Iggy's legendary, Berlin-era recordings with David Bowie during the mid-70s, the lush, cinematic Post-Pop Depression peaked at No.17 on the US Billboard chart, but its celluloid counterpart also attracted widespread acclaim when it was revealed to the world on 7 July 2017. Screened universally in cinemas during 2017, American Valhalla was subsequently DVD debut through Eagle Rock Entertainment.
Iggy Pop, Joshua Homme - American Valhalla - Trailer
A much-respected photographer and filmmaker, Andreas Neumann has shot luminaries ranging from Pele to Pierre Cardin and Dave Grohl, and he already knew life-long Iggy Pop fan Josh Homme socially. A mutual respect for each other's work and a leisurely lunch in LA sowed the first seeds of American Valhalla.
"Josh said he had this project with Iggy and maybe he would call," Neumann tells uDiscover Music. "That was that, but then the phone rang one day and it was Josh asking if I'd come out to shoot some pictures in the desert as they'd finished the album. The film's central mantra is 'You risk nothing, you gain nothing', so I didn't ask any questions. I just agreed and went out there. That was my first meeting with Iggy, Josh and the Post-Pop Depression band at Rancho de Luna. We did a magical, four-hour shoot which created the signature visuals for the album cover and the whole project."
Homme drafted in his QOTSA multi-instrumentalist colleague Dean Fertitia and Arctic Monkeys drummer Matt Helders to complete the all-star Post-Pop Depression band. Knowing this would be a historic, one-off project, Homme insisted that all concerned keep a journal during their time at Rancho de Luna. The four musicians read extracts from these intimate diaries throughout American Valhalla.
"Usually something weird or bad happens when someone is making either a great record or a classic documentary," Andreas Neumann reflects. "But with American Valhalla there wasn't much friction and the diary entries reflect how everyone really wanted to work as a team, as they were all such big Iggy fans. The journals were great, because what everyone wrote was very intimate and those spoken extracts are the glue that binds the story together."
American Valhalla also includes a cameo from guest star Anthony Bourdain. A well-known American author and television personality, Bourdain is probably most widely recognised as a celebrity chef, yet music is one of his primary passions.
"Anthony is a friend of Josh's, and a fan; plus he's interviewed Iggy before, so we invited him to interview the entire band at Iggy's place in Miami and he did a great job," Neumann says.
"Iggy has a family home too, but we filmed him at his second home, in Miami, which is basically his escape house," Neumann continues. "As the film shows, it's very down to earth. Iggy has all his stuff from his past there, including his childhood pictures and even the urns containing his parents' ashes. It's very relaxed and comfortable. It's unguarded and doesn't even have a gate around it, so mostly no one even knows he's there."
Iggy Pop - Break Into Your Heart (Live At The Royal Albert Hall)
American Valhalla not only documents the making of Post-Pop Depression, but also chronicles the short but intense world tour Iggy, Homme and company embarked on to support the album's release across the spring of 2016. Once again, Andreas Neumann and his crew were on hand to capture some truly electrifying live footage.
"The Royal Albert Hall [the tour's penultimate show] became kind of the backbone of American Valhalla's live footage," he explains. "I filmed around ten of the shows, with a small crew of three or four guys, and the live footage cuts between the Albert Hall in London, Hamburg and Berlin. Visually, for me, the most spectacular shows were Detroit, the Albert Hall and Berlin's Tempodrom. There's a great bit at the Tempodrom where Iggy's dying to throw himself into the audience and everyone's terrified because it looks like the gap's too wide, but he does it anyway," he laughs.
Iggy Pop - Gardenia (Live At The Royal Albert Hall)
Yet while American Valhalla will continue to attract plaudits for Andreas Neumann's stylish cinematography and its iconic in-concert footage, the scene where Iggy Pop discusses David Bowie's death on camera is the one that will tug most at the heartstrings.
"It was very emotional filming it," the director reveals. "It was shot in the Grand Rex, the Parisian theatre where they did the final Post-Pop Depression show, and Josh and Iggy's conversation led up to David Bowie's death. We had to stop filming for a while because you can see how David's passing still grabs Iggy, they were such dear friends. People see Iggy as this crazy rock star, but he's really nothing like that. Despite everything he's lived through, he's a wonderful human being. He's so incredibly kind and he has the biggest of hearts."
American Valhalla can be bought here.
Format:
UK English