'Educated Horses': A Smart Move From The High Priest Of Horror, Rob Zombie
If you're after something that captures all that he's capable in its purest form, Rob Zombie's 'Educated Horses' is the one.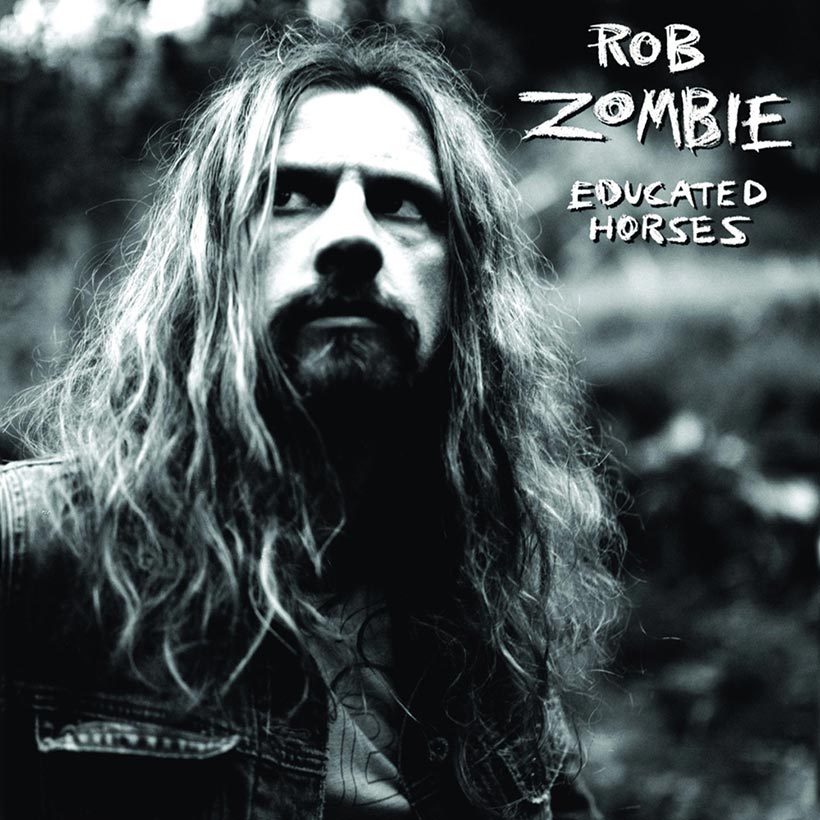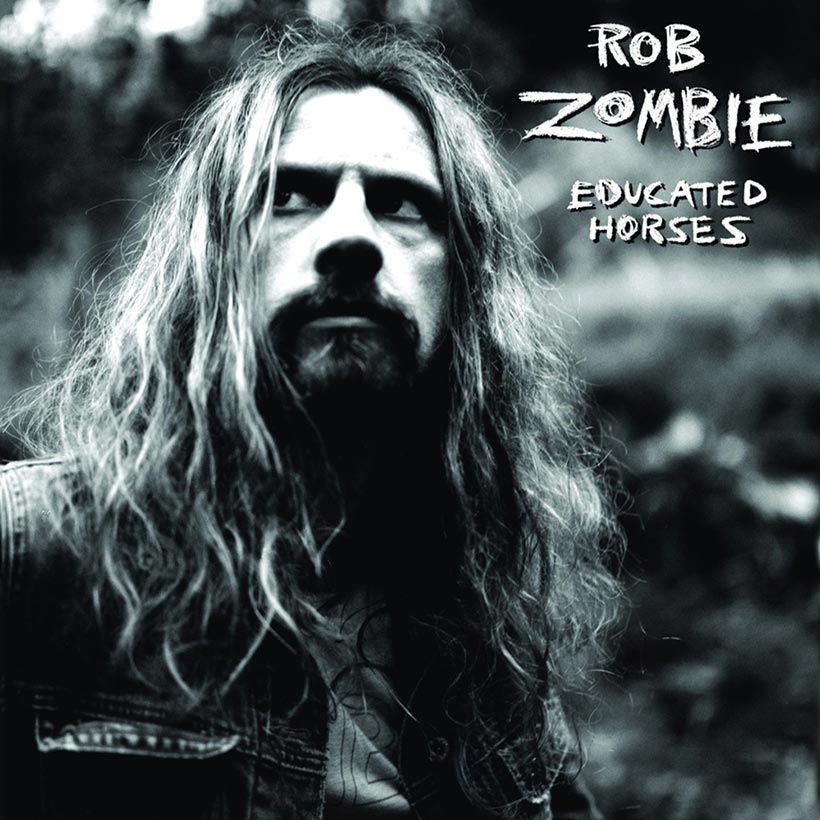 In the lead up to 2006's Educated Horses, Rob Zombie found himself at something of a crossroads. With a career in movies now firmly established, the man himself had earlier in the decade spoken openly about how his future lay in movies. Though music would never be far from his mind, it seemed that more than ever that he was having to split his attention between the two ventures.
But once work on grisly 2005 horror flick The Devil's Rejects was completed and he got his band (now joined by Marilyn Manson guitarist John 5) back on the road, Zombie's musical drive returned in a huge way, and writing for what would become Educated Horses truly began.
Listen to Educated Horses now.
Recorded at Chop Shop Studios in Los Angeles, Zombie and his band had amassed a monster catalogue of tracks to go into consideration for the record, suggesting a level of creative rejuvenation that, as someone who had previously tended to only write as much as he needed for a record, even Zombie himself wouldn't have seen coming.
As well as excess productivity, that rejuvenation led to a change in musical approach. Stripping back a lot of the industrial, electronic elements that had increasingly come to characterize Zombie's releases, Educated Horses bears the organic sound of a band of hell-raisers getting into a room to do what they do best – y'know, raising hell. The album's artwork reflects this, too. A world away from the high-contrast chaos of his other covers, Educated Horses uses a picture of Zombie sans make-up that humanizes the monster more than he ever had been before.
How Zombie would fit in among the emo fringes and boisterous metalcore of the time seemed a mystery, but by taking his approach back to basics and offering up something that was a no-frills (well, less frills) representation of him as a man, Educated Horses managed to stand tall. And by not catering to the music of the time, it maintains its posture even to this day.
Rob Zombie - American Witch
Early on in the record, the sleaze and swagger of "American Witch" and lead single "Foxy Foxy" see Zombie and co at their strip-club-anthem best, with the stabbed guitars of the latter having as much in common with the likes of N*E*R*D's "Lapdance" as any of Zombie's previous work. Later, on "Let It All Bleed Out," Zombie adopts a thrash metal stomp, before "The Devil's Rejects" (written after the movie and not included on its soundtrack) opens with an ominous country twang that gives way to a classic Zombie character piece about the titular rejects.
Through it all, though, the prevailing mood is fun. Zombie would go on to comment about how easy and enjoyable the making of the album was, but you don't need to hear him say it to be aware of that. "The Scorpion Sleeps" audibly bursts at the seams as he channels the rowdy joy of Depeche Mode at their most bombastic, while even the darkness of closing track "Lords Of Salem" sees Zombie leaning into every word and effortlessly riding every groove in a way that only a man who'd been doing it for almost 20 years could. Zombie's records always sound like the soundtrack to some apocalypse or other, but this particular doomsday is welcomed with open arms and a knowing smile.
Rob Zombie - Foxy, Foxy (Closed Captioned)
After this album's release and a touring cycle that lead to his first live album, Zombie Live, Zombie went on to focus on his film career once more, with his remake of John Carpenter's genre-defining Halloween breaking Labor Day box office records just over a year later. His next studio record, Hellbilly Deluxe 2, wouldn't come until 2010. On paper that might sound like Zombie actively chose film over music, but given the sheer energy and recklessness of Educated Horses, it's far more likely that he was as creatively fulfilled as he could ever be by music, which gave him breathing room to focus on his directorial endeavors. Besides, after you've had that much fun, what's the rush?
There isn't a Rob Zombie record that isn't permeated with sadistic joy, but if you're after something that captures all that he's capable in its purest form, Educated Horses is the one you're after.