Eagles Of Death Metal
Desert rockers Eagles of Death Metal crawled out of the Palm Desert, California haze in 1998 when Jesse Hughes and the prodigious Josh Homme decided to form a conceptual outlet for their musical idiosyncrasies.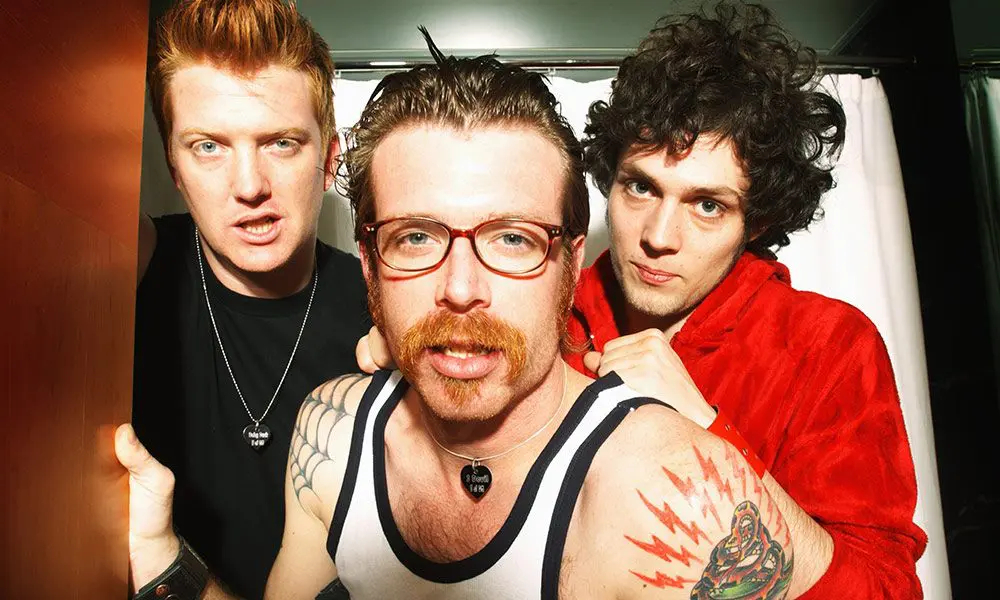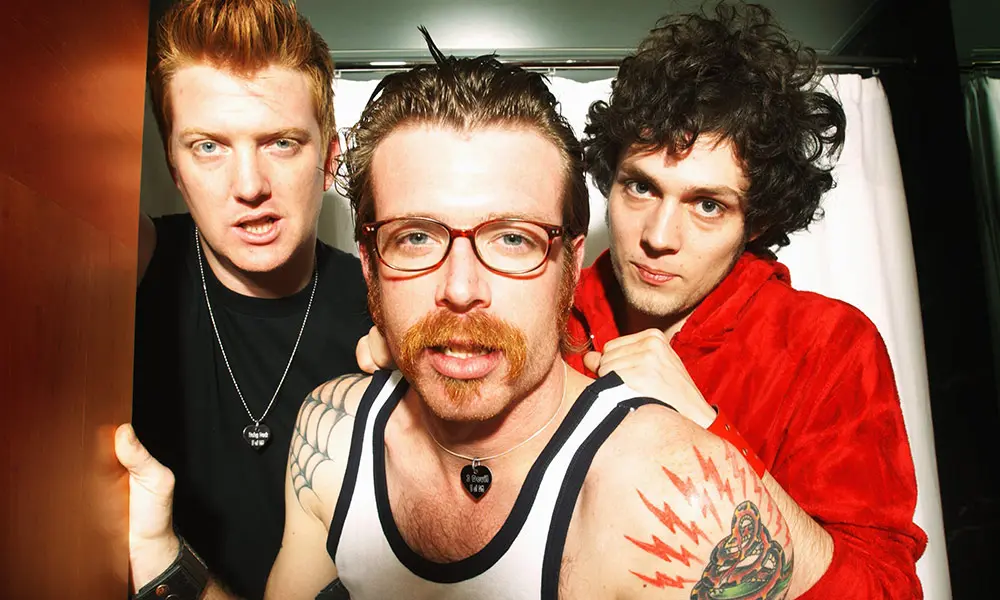 Desert rockers Eagles of Death Metal crawled out of the Palm Desert, California haze in 1998 when Jesse Hughes and the prodigious Josh Homme decided to form a conceptual outlet for their musical idiosyncrasies – both the elements in their name and a desire to construct a garage meets southern rock variation on early Canned Heat. Their four studio albums to date, from Peace, Love, Death Metal to the most recent Zipper Down have given them critical kudos and substantial cult notoriety with everything coming to fruition on the brilliant single "Wannabe in LA".
Of course, they also attained a different form of attention during the tragic events that unfolded at Le Bataclan club in Paris on 13 November 2015, when the audience was attacked by terrorists. Indeed, among the 89 dead was the group's merchandise manager, though the band escaped unhurt via a backstage exit.
Generally considered to be a band for the connoisseur, EODM are an addictive pleasure. If you love Queens of the Stone Age, Kyuss, Ween and, er, Duran Duran (they've covered the Le Bon boys "Save a Prayer" on Zipper Down) and also have a penchant for the speaking in tongues grooves of the new wave of Deep South bands then everything below should jerk your chain just nice. Funny, agreeably flash and with crossover appeal to spare (they've toured with Arctic Monkeys and Led Zep's John Paul Jones) the core members, all of whom adopt aliases in the manner of Captain Beefheart's Magic Band, Frank Zappa and the Mothers of Invention and Parliament/Funkadelic, are also serious enough to justify your indulgence. This is one band it would be rude to ignore.
The origins of EODM go back to shared school days when Josh Homme befriended Jesse Everett Hughes who had moved to Palm Desert from Greenville, South Carolina and was being bullied at school. Beefy Josh became his protector and after a few years apart the two formed the band in 1998. Hughes and Homme both liked the idea of an outfit that could stray as far from the usual music business rulebook as possible. Hughes began using aliases: J. Devil (or The Devil), Boots Electric, Fabulous Weapon and many others. Jesse played guitar and sang on the Josh side trip known as Desert Sessions, Volumes 3 & 4 for the Man's Ruin imprint.
The Eagles of Death Metal emerged organically, Homme declaring their style as "almost a weird Hollywood Strip aspect with the way it looks, you know an eighties metal vibe to it, and for us, Eagles of Death Metal, part of what we're trying to do is unite the clans. We need to touch every scene and invite everyone to come and dance. I think that eighties metal vibe is one of the only things we really haven't tapped as far as who in the scene wants to come and dance."
As for the philosophy, he told one reporter "We don't take ourselves seriously, but we take the music seriously. I think, 'Where's all the fun bands?'…And that's a shame because I think music is a pleasure device, and it should be used as such."
As luck would have it the debut album Peace, Love, Death Metal was a buzz release in California, partly because the boys hit on such a groovy name for their project and partly because savvy ad execs, console bosses and TV folks in Los Angeles started picking up on the tracks in a race to out hip the opposition.
Kicking off with "I Only Want You" and throwing down a slinky rock gauntlet called "Speaking in Tongues" this sophisticated post-garage rock classic has an air of apocalypse in the margins. Check their segue from "Midnight Creeper" to their cover of Stealer's Wheel's "Stuck in the Middle", now recast as "Stuck in the Metal". That's what we're talkin' about! The UK/European issue added "Miss Sanders" and "Just Nineteen"; the latter being updated for second album Death by Sexy whose cover is a parody of the Stones' Sticky Fingers.
More EOMD trash talk abounds on "I Want You So Hard (Bad Boy's News)" and "Don't Speak (I Came to Make a BANG!)". Homme's ever-expanding parade of pals means that guests here include Jack Black, Mark Lanegan (he adds the velvet to "I Like to Move in the Night"), Alain Johannes and Hole's drummer Samantha Maloney.
EODM's third release on Downtown Music is Heart On, the album that could be styled as their commercial breakthrough thanks to the simmering-under hit "Wannabe in L.A." though we reckon that the crawling bluesy "Cheap Thrills" and the guitar-heavy "I'm Your Torpedo" would swing it for you and grab your attention anyway.
And so to Zipper Down, their official debut on T-Boy Records and UMG. Released on vinyl first in Europe the single "Complexity" was leaked out via Pitchfork Media in June 2105 and trailed with glorious artwork that shows Hughes and Homme dressed as confused Star Trek (classic era) characters sporting the devil's hooked horns in place of the usual Starfleet insignia. A superb rock and roll roar, "Complexity" is both a send-up of the excesses of the corporate lifestyle and a fully-fledged metal power-pop nugget in its own right.
If that's a departure then "Skin Tight Boogie" and  "Got the Power" are vintage Eagles… The band premiered their version of Duran Duran's "Save a Prayer" in Cleveland where they turned the New Romantic power ballad into a cross between ZZ Top and Tame Impala. Basically Zipper Down is vintage biker bar fare, hot, sweaty and best enjoyed at maximum volume. On "Skin-Tight Boogie" Hughes girlfriend Tuesday Cross, the adult entertainment star, guests on vocals: that maybe her too on the cover, in a state of partial undress. If we know we're not saying. What is out there is the music, loud, lewd and cocking a snook at hipsters everywhere.
And the aftermath of Le Bataclan? Hughes told Vice magazine, "I cannot wait to get back to Paris. Our friends went there to see rock'n'roll and died. I want to go back there and live." A documentary that concentrates on the band and the horrific aftermath of the attack, directed by Colin Hanks and titled Eagles Of Death Metal: Nos Amis (Our Friends) is a must-watch.
Max Bell
Format:
UK English