Kim Carnes
The Los Angeles singer-songwriter is known for songs like 'Bette Davis Eyes' as well as collaborations with artists like Barbra Streisand.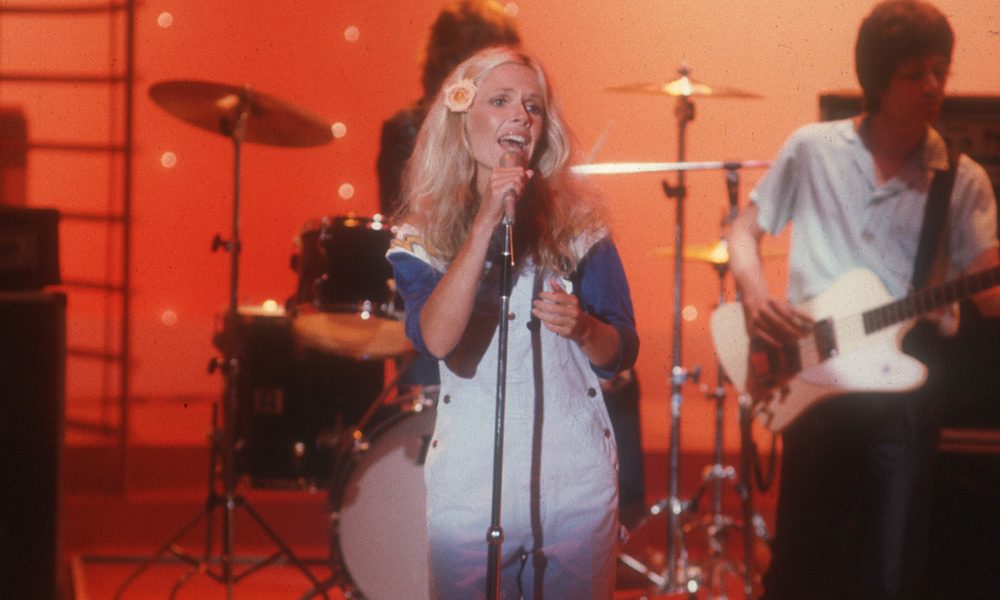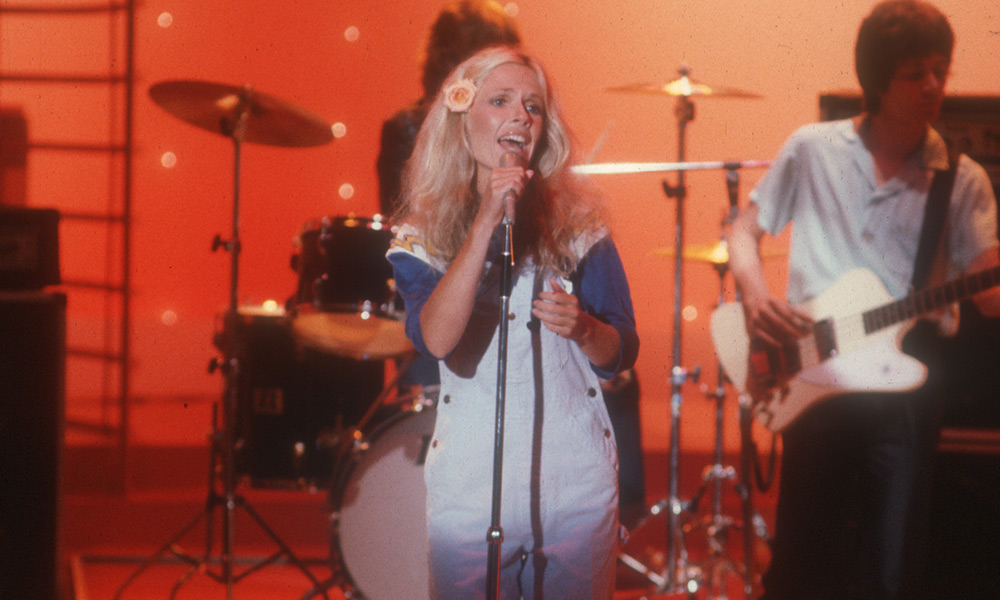 Kim Carnes's 'Bette Davis Eyes' was the worldwide blockbuster of 1981. It hit No.1 in no fewer than 31 countries and spent nine weeks at the top in the US where it won a Grammy for Record Of The Year. Its parent album Mistaken Identity went platinum and earned a Grammy nomination for Album Of The Year. This huge success had been 10 years in the making and was thanks largely to an up-to-the-minute Eighties sound that was in stark contrast to most of her previous releases. "I think my entire career and the nature of the business has been up, down," Kim Carnes said in 1985. "The greatest highs, the greatest lows." That career is 13 studio albums strong, and it is with a degree of irony that she scored so resoundingly with Mistaken Identity. That title articulated the challenges she'd faced within the industry. She made her name at the turn of the Seventies as a songwriter, with a track record of writing for other artists. She had enjoyed chart success on her own and yet her greatest triumph came via a cover version. That said, nothing detracts from the achievement of 'Bette Davis Eyes', as even a cursory browse for the original will reveal. Cut by its co-writer Jackie DeShannon in 1974, that version has very little on Carnes' chart-topper of 1981, owing everything to its own day just as the Carnes remake plugged into the future with its contemporary production values and an accompanying video that helped usher in a new era. But beyond all of that, it was Kim Carnes's rough-edged, soulful voice that sold the song.
Principally, Kim Carnes is a songwriter, and she began at a remarkably young age. "The first song I wrote I recorded on my parents' little tape recorder," she once said. "I was three years old." Music soon became her vocation. "If you write a lot of songs you never need a shrink. It's your way of getting all your thoughts out. It's definitely a window to your soul."
She was born in Los Angeles, California, in 1945 to non-musical parents who didn't necessarily understand her calling. Not that she was deterred. "I never had another thought in my mind that I wasn't going to end up singing and writing songs forever. It was really clear."
She spent the Sixties singing locally in Florida, enduring rejections from record labels that already had their "quota of girls". In 1966, she joined the popular folk act the New Christy Minstrels, where she met her husband Dave Ellingson and fellow rookie Kenny Rogers, prior to the formation of his band, the First Edition.
In 1969 she came to the attention of Jimmy Bowen, a million-selling teen idol of the Fifties who'd moved into production for Frank Sinatra's Reprise label. Bowen had brought Nancy Sinatra and Lee Hazelwood together for their legendary partnership, and in 1968 he founded his own label, Amos Records. In 1971 Amos provided the soundtrack to the post-Woodstock road action movie Vanishing Point that gave Carnes her first break. Alongside Mountain and Doug Dillard, Kim had two cuts on the tie-in LP. She duetted with Dave Ellingson on 'Nobody Knows' and, in her published debut, contributed her own song 'Sing Out For Jesus', which was performed by Big Mama Thornton.
The same year Amos released Rest Of Me, Carnes's debut album. Rich in romantic Americana it including two mid-tempo originals, 'I Won't Call You Back' and 'Fell In Love With A Poet', among covers such as Bobby Freeman's 'Do You Wanna Dance' and the Bee Gees' 'To Love Somebody'. The title track, a torch ballad in the vein of 'Stand By Me', was written by Michael McGinnis and features a gospel choir backing. Fans of Carole King and Carly Simon will find much to enjoy here, and Kim's voice is still sweet and smooth, with little trace of the husky delivery that became her trademark.
Another teen idol, this time the contemporary David Cassidy, provided Kim's next break. Carnes and husband Ellingson wrote several songs with Cassidy for three of his albums released at the height of his fame, Rock Me Baby (1972) Dreams Are Nuthin' More Than Wishes (1973) and Cassidy Live! (1974). The married couple also toured the world as the superstar's opening act.
Success on her own terms began in 1975 when she signed to A&M for two LPs, by which time her voice had developed the rough edges that define her distinctive style. Her self-titled second album was released that year, to which she contributed the bulk of the bittersweet, reflective material, mostly as co-writer with Ellingson and others. When issued as a single 'You're A Part Of Me' made No.34 on the Billboard Adult Contemporary Chart — while the better-known version, Kim's duet with Gene Cotton from a few years later, would hit No.6 on the same listing and No.36 in the Hot 100. Among the non-originals on Kim Carnes was Richard Kerr and Will Jennings's much-covered 'Somewhere In The Night', popularized by Helen Reddy and Barry Manilow, among many others.
Sailin' (1976) further mined the soft contemporary rock sound heard on Kim Carnes and that would continue throughout the Seventies. Jerry Wexler produced, with some sessions taking place at Muscle Shoals in Alabama and featuring that studio's famous in-house rhythm section. Again, most songs were Carnes or Carnes-Ellingson originals, bolstered by two covers, Gerry Goffin and Barry Goldberg's 'It's Not The Spotlight' and Van Morrison's 'Warm Love'. There were no hit singles, but the closing track, 'Love Comes From Unexpected Places', was a leading prize winner at two major song festivals and was covered the following year by Barbra Streisand on her hugely successful Superman album, bringing Kim's work to a much wider audience.
In 1978, Kim Carnes became the first artist signed to the new EMI International label, for whom she'd recorded seven albums in as many years. Carnes or Carnes-Ellingson originals would form the bulk of these soft/adult rock outings, with love, life and relationships emerging as a dominant lyrical theme. 1979's St. Vincent's Court provided Kim with her first taste of Billboard album chart success, albeit at the lowly peak of No.206. The single 'Hurt So Bad' fared better, reaching No.56 on the pop listing. But Kim's stock was further enhanced when, prior to the album's release, Barbra Streisand cherry-picked another of her songs, 'Stay Away', for inclusion on her million-seller, Songbird.
Further endorsement from a by-now established artist came with 'Don't Fall In Love With A Dreamer', a husband-and-wife composition that Kim sang with old friend Kenny Rogers on his 1980 album Gideon — his fifth Billboard Country Chart No.1. When issued as a single, success was inevitable, and it hit No.4 in the Hot 100, No. 3 in Hot Country Singles and No.2 in the Adult Contemporary chart.
Such statistics helped propel Kim's 1980 collection, Romance Dance to No.57. As usual, there were a few covers among the originals, and foreshadowing the success to come with someone else's song, Kim Carnes enjoyed her first solo US Top 10 hit with her version of Smokey Robinson's 'More Love', which reached 13 places higher than the Miracles' 1967 original. Romance Dance was Kim's most contemporary-sounding album to date, with producer George Tobin adding synthesizers to the traditional rock palette.
While many tracks on Mistaken Identity from 1980 continued with Kim's tried-and-tested soft rock template, producer Val Garay took further inspiration from 'Warm Love' and used synthesizers as the basis for several cuts. Most memorably, of course, on the new arrangement of 'Bette Davis Eyes', written by Jackie DeShannon and Donna Weiss. When matched to an innovative Russell Mulcahy-directed video that introduced the latest New Romantic fashions from Britain, plus dance moves borrowed from David Bowie, the song rocketed up the charts around the world, eclipsing Kim Carnes' previous success — and much of what would follow — by factors of ten.
After a decade as a recording artist, Kim Carnes was suddenly a household name with accolades and awards in abundance. But the success proved hard to live up to and although her following album, 1982's Voyeur, was also produced by Galary, it received a mixed welcome from critics and fans alike and it stalled in the charts almost everywhere apart from Scandinavia. It did boast a more consistently synth-based, arena-rock leaning sound than Mistaken Identity, but with a decade of stylish country-flavoured soft rock behind her, perhaps too few fashion-conscious consumers saw Kim Carnes as a truly contemporary artist of the new wave to make the venture wholly believable.
Undeterred, Kim continued with her new synth-pop direction for Café Racers in 1983 and Barking At Airplanes in 1985, but the downward trend in sales continued, with the latter becoming one of the "lows" of which she'd speak. It wasn't all bad, however, as 'I'll Be Where The Heart Is' from Café Racers was included on the 1983 Flashdance soundtrack album, which went six-times platinum, notching up sales of seven million worldwide.
Light House, her last album for EMI, saw Kim Carnes return to the US charts in 1986, albeit peaking at a disappointing No.116. Not even the inclusion of two more Jackie DeShannon/Donna Weiss tunes, 'Piece Of The Sky' and 'Only Lonely Love', plus two others co-written by Weiss, could help reverse the trend.
Kim Carnes returned to her roots in 1988 for the country album, View From The House, made in Nashville for MCA. She reunited with producer Jimmy Bowen, the man behind her debut back in 1971, and said of her new/old direction: "The only way to get a thrill out of recording is to record live as opposed to running everything through a computer." Positive reviews and a No.36 hit on Billboard's Top Country Albums chart proved that the move was a wise one.
The trend continued on 1991's Checking Out The Ghosts, even if it was only released in Japan. Her most recent release, Chasin' Wild Trains from 2004, was issued on the independent Sparky Dawg label in the States and was something of a full-circle for Kim Carnes. Critical praise likened it to a "female version of the Eagles going acoustic" — she'd rubbed shoulders with both Don Henley and Glenn Frey when they'd also recorded for Amos Records— while the front cover depicted the toy 'honeymoon car' from a childhood 'marriage' to the little boy next door, David Lindley, who himself grew up to be a respected musician, working with the likes of Warren Zevon and Jackson Browne.
Words: Andy Davis