Best Sidney Bechet Songs: 20 Jazz Essentials
An introduction to one of the seminal early jazz soloists.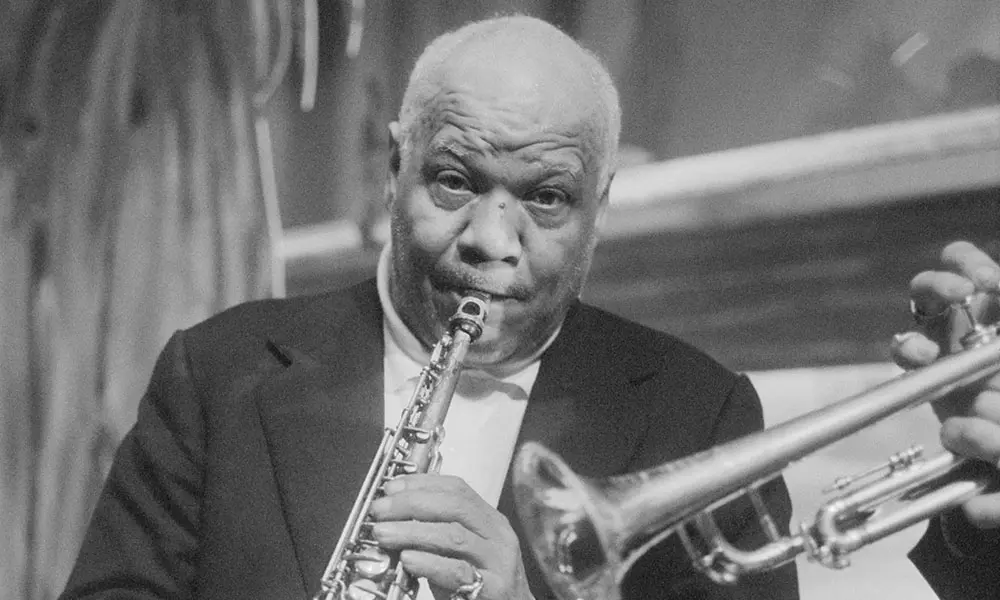 Sidney Bechet is one of the seminal early jazz soloists, brilliant on both soprano saxophone and clarinet, with a full-blooded wide vibrato. Bechet was born in New Orleans on May 14, 1897, grew up in a musical household – his brother Joe was an accomplished guitarist. Bechet traveled widely as a young man, including to Russia, and played with many of the leading musicians of his era, such as Louis Armstrong, Duke Ellington, and Bessie Smith. He was also a volatile, aggressive man, known for his short-fused temper. He spent 15 months in a French jail for his part in a gun battle on the streets of Paris. But, most importantly, he's one of the most distinctive artists in the history of popular music. Once you've heard Bechet play on a tune, you'll almost always be able to recognize him elsewhere.
Listen to the best Sidney Bechet songs on Apple Music and Spotify.
The early traditional New Orleans jazz player
Sidney Joseph Bechet grew up in New Orleans when jazz was beginning to take definite shape. He was born early enough to have heard one of the genre's founding fathers, Buddy Bolden, playing cornet in a street parade. Bechet played cornet as a child, and he came to the attention of fellow New Orleans starlet Armstrong, who recalled that the 20-year-old Bechet was "a young genius," praising both his cornet and clarinet playing. The two young giants of jazz gigged together aboard the advertising wagons that were popular at the time. In October 1924, they were captured for posterity together on "Texas Moaner Blues," a historic recording full of swinging energy.
That recording was made with Louisiana-born bandleader Clarence Williams; as was "Wild Cat Blues," a brisk track that shows off Bechet's bravura style and the controlled passion he achieved on the soprano saxophone. The tune, composed by Williams and Thomas "Fats" Waller, became a tour de force for Bechet in his live performances. Bechet's ingenious rhythmic phrasing, as he plays a series of dramatic two-bar breaks, had a huge influence on a young Johnny Hodges, who sought out his hero for lessons. "Bechet schooled me a whole lot. If it hadn't been for him, I'd probably just be playing for a hobby," said Hodges, a star for the Duke Ellington orchestra. Bechet worked with Ellington in 1924. The bandleader was bemused by Bechet's insistence that his huge German shepherd dog, Goola, come to concerts with him. Unfortunately, none of the music Bechet made with Ellington was ever issued on record. Ellington sacked him after a few months when the mercurial musician went missing for three days.
Bechet often drew on his New Orleans background for his recording work, including a rousing version of "Oh, Didn't He Ramble?," a classic funeral song on which trombonist Claude Jones preaches the famous valediction "ashes to ashes, dust to dust, if the women don't get you, the liquor must." The song, cut in 1939, represented the jazz world's growing fascination with the customs and history of New Orleans. Bechet was always aware of what struck a chord with the public. After Armstrong, Ellington, and Benny Goodman recorded "Dear Old Southland," Bechet cut his own version for Blue Note Records in 1940. It was a feature song in his repertoire for many years and he always found a way to deliver a ravishing version of a classic melody.
Sidney Bechet's Blue Note Records career
Sidney Bechet's Blue Note career began on June 8, 1939, when Alfred Lion, who had just founded the historic label, assembled a hand-picked band that included Sid Catlett on drums, J.C. Higginbotham on trombone, and Bechet. Along with a tune recorded in honor of trumpeter Tommy Ladnier, who had died of a heart attack four days earlier aged just 39, the session produced one of Bechet's most celebrated recordings, "Summertime." Lion welcomed Bechet's suggestion of a five-chorus saxophone solo on his version of George Gershwin's classic from the Porgy and Bess opera (Bechet, playing soprano saxophone, cheekily inserted a snippet from his favorite opera, I Pagliacci). The public loved Bechet's version and even though the 12-inch 78 r.p.m release was expensive ($1.50) it gave Lion what he described as his "first little hit."
Bechet's association with Blue Note, sometimes billed as Sidney Bechet's Feetwarmers, was a regular, important part of his recording activities in the 1940s and early 1950s. On January 29, 1945, he organized a session for the label that featured trumpet player Max Kaminsky, in which they cut a lusty version of "High Society." "Sidney blew in a way that could break down the walls if he wanted to," Kaminsky once said.
In April 1950, Bechet was back recording for Blue Note, this time with trumpeter Wild Bill Davison. They revisited lots of favorites from the 1920s, including a lovely version of "Runnin' Wild." That session also showed off his fiery side, in a confrontation with Joe Sullivan after the pianist made a sarcastic crack about the choice of material. "Bechet pulled a knife and went up to Joe's throat and said, 'One more crack and I'll cut your head off,'" Davison recalled. Violence was never far from the surface with Bechet, who always carried a pistol or switchblade. In 1928, he was involved in a gun battle with musician Mike McKendrick in Montmartre in which three people were injured by ricocheting bullets. Bechet was sentenced to 15 months in prison – a subject he never liked to talk about. It is worth noting that many musicians experienced a more genial, playful side to the musician. Canadian Wally Fawkes, who toured with Bechet in Switzerland in 1954, once told me that Bechet used to like playing harmless practical jokes on him.
Sidney Bechet, the skilled collaborator
Although he was one of the greatest soloists around, Sidney Bechet always enjoyed working in a band, starting with the time he toured England in 1919 with the Southern Syncopated Orchestra. They even played a concert in front of the Prince of Wales at Buckingham Palace. Sadly, the fabled recordings Bechet made on that trip have never been found.
It was in London in 1920 that clarinet maestro Bechet bought his first soprano saxophone. You can hear him on both instruments in his big band work for Decca Records, sides cut in August 1934. Bechet shines on "Polka Dot Blues," an instrumental he composed with bandleader Noble Sissle and James Sumner Toliver, the man who became Bechet's chief musical transcriber for many years. In the complex composition, Bechet plays clarinet on the fast-running melody before blazing into action on soprano saxophone, pouring out a blend of brief, staccato phrases and long, supple arpeggios.
Bechet was versatile, too, and worked equally well with small bands. His superlative version of "Blues in Thirds," recorded in 1940, featured Bechet in a trio alongside Earl Hines (on piano) and Warren "Baby" Dodds on drums. Bechet was also an eloquent accompanist to singers. He performed with lots of the female stars of the era, including Mamie Smith, Eva Taylor, Josephine Baker, and the great Bessie Smith. His 1936 recording of "That's What Love Did to Me," a slow, sweet romantic ballad, is notable for marking Lena Horne's recording debut.
That´s What Love Did To Me
The innovator
When engineer John Reid told Sidney Bechet about the possibilities of multi-tracking, the jazz maestro devised a plan to work out the individual parts on six different instruments and memorize the timing and melody of each. Bechet's daring venture came in the days before tape recording, so each effort had to be recorded on a 78 r.p.m. wax original and superimposed on to the rest. On April 19, 1941, Bechet played six instruments – soprano saxophone, tenor saxophone, clarinet, piano, string bass, and drums – for a recording of "The Sheik of Araby." Bechet later said he was in a "cold sweat" about the project, recalling, "Thinking about this session was giving me nightmares. I dreamt I was playing parts for the whole Duke Ellington band." Saxophonist Courtney Pine, who in 2009 released a whole album dedicated to Bechet, said Bechet's work on "The Sheik of Araby" was the "real deal evidence of his genius."
Bechet was also an innovative composer. The hauntingly impressive "Petite Fleur," recorded in January 1952, was swiftly composed, apparently while Bechet was seated on the lavatory in his French home. He suddenly cried out to his recent bride Elisabeth Ziegler, asking her to bring his soprano saxophone. Soon the magic sounds of a new opus drifted out from the bathroom. Bechet emerged triumphant and explained that the melody came in a sudden moment of inspiration, as he laughed about the incongruous site for the muse to descend.
Bechet was also an early exponent of world music, and there is a blend of African music and jazz in "Characteristic Blues," performed with the Noble Sissle Swingsters. Bechet opens the track with a long three-and-a-half bar clarinet trill, suggesting primitive call signs, before vocalist Billy Banks shouts exhortations. As Banks performs the vocal choruses, Bechet can be heard singing enthusiastically with other members of the quintet. Bechet also frequently showed he was able to create bold improvisations on old standards, as he demonstrated on "Weary Blues."
Sidney Bechet's legacy of masterpieces
"Okey Doke" is just one of the minor masterpieces of jazz that Bechet left the world. The intensity of Bechet's opening breaks on the 1937 tune sets the performance going with dramatic impetus – the phrases he plays are examples of his sublime skill at blending notes. He deliberately shades the pitch of his clarinet, creating eerie 'blue' notes that don't correspond to anything in the chromatic scale.
Another treasure is "Indian Summer," in which Bechet pours his heart into Victor Herbert's lush melody. Bechet's variations radiate passion, as he blends well with pianist Sonny White, and he pulls off a stirring final chorus. When he recorded the tune, in 1940, there were also plans for Bechet to record with Lionel Hampton, but sadly they never came to fruition.
A third Bechet pièce de résistance is 1952's "Si Tu Vois Ma Mère," in which Bechet renders an entrancing version of a wonderful melody alongside Claude Luter's Orchestra. The track is a favorite of Bechet devotee Woody Allen, who used it in the soundtrack to the 2011 movie Midnight in Paris. Bechet garnered many fans in other artistic fields. Celebrated poet Philip Larkin grew up idolizing Bechet, making him the subject of his magnificent ode "For Sidney Bechet" ("On me your voice falls as they say love should/Like an enormous yes").
For all the later acclaim, it wasn't always easy for Bechet during his lifetime. Just a few months before recording "Si Tu Vois Ma Mère" he'd been so short of money that he was forced to work for a week in a shipyard. Yet in or out of money, Bechet was always popular with women – his lovers included actress Tallulah Bankhead, who gave him a ring he always wore at concerts – and he brought a sensuality to his playing, especially on the stupendous "Blue Horizon." On December 20, 1944, performing as Sidney Bechet & his Blue Note Jazzmen, the musician delivered six engrossing choruses of slow blues in what is easily one of his supreme achievements. It is remarkable to think that the vast arrays of tonal effects, playing so rich in feeling, were achieved when he was also using new dentures. Radiohead singer Thom Yorke, who chose "Blue Horizon" as one of his favorite tunes of all time when he was on the BBC radio show Desert Island Discs in 2019, said: "Sidney Bechet was a total lunatic, but I found the way he plays this is incredibly sexual. There is an elation in the way he plays. I always used to play this song when I was doing DJ work."
Sidney Bechet's fun side
"Viper Mad" was recorded for Decca Records in America in February 1938 and featured drummer O'Neil Spencer as the vocalist. During 16 bars of flamboyant ingenuity, Bechet enjoyably spars musically with trumpeter Clarence Brereton, providing fluent links with hot-toned, sparse phrasing. "Viper Mad," which was composed by Bechet and Rousseau Simmons and issued first in 1924 as "Pleasure Mad," celebrates the use of marijuana. (Weed users were known as vipers because of the sound they made when inhaling.) The lyrics include the lines, "wrap your chops round this stick of tea/blow this gage and get high with me." Another joyful treat from that Decca session is the 12-bar blues "Sweet Patootie," which features another flawless soprano saxophone display, especially the moment when Bechet ends on a vibrant single note that is held for three tremulous bars. Bechet rated "Sweet Patootie" as one of his best performances on record.
In the wonderful "Egyptian Fantasy," Bechet remained on clarinet throughout, gelling with trumpeter Henry Red Allen, who plays some beautifully somber, husky notes. Bechet ended this 1941 recording with a cadenza that terminates in a spine-tingling high note. Another triumph is "Blood on the Moon," a stirring 1945 collaboration with Mezz Mezzrow and trumpeter Hot Lips Page.
Bechet remained full of passion until the very end of his life. Even after contracting lung cancer, he bravely continued to make music. Just a few months before his death, he recorded several Christmas songs, including a sweet version of "Silent Night." Bechet died in France on May 14, 1959 – his 62nd birthday – at a time when his fellow New Orleans titan Armstrong was touring Switzerland. Satchmo said Bechet's death robbed jazz of a unique performer, one whose tone "was like a jug full of golden honey."
Think we missed one of Sidney Bechet's best songs? Let us know in the comments below.