Best Reggae Producers: 10 Pioneers Of Jamaica's Musical Legacy
Their innovative music put Jamaica on the map as a global force in music… Here are the 10 best reggae producers in history.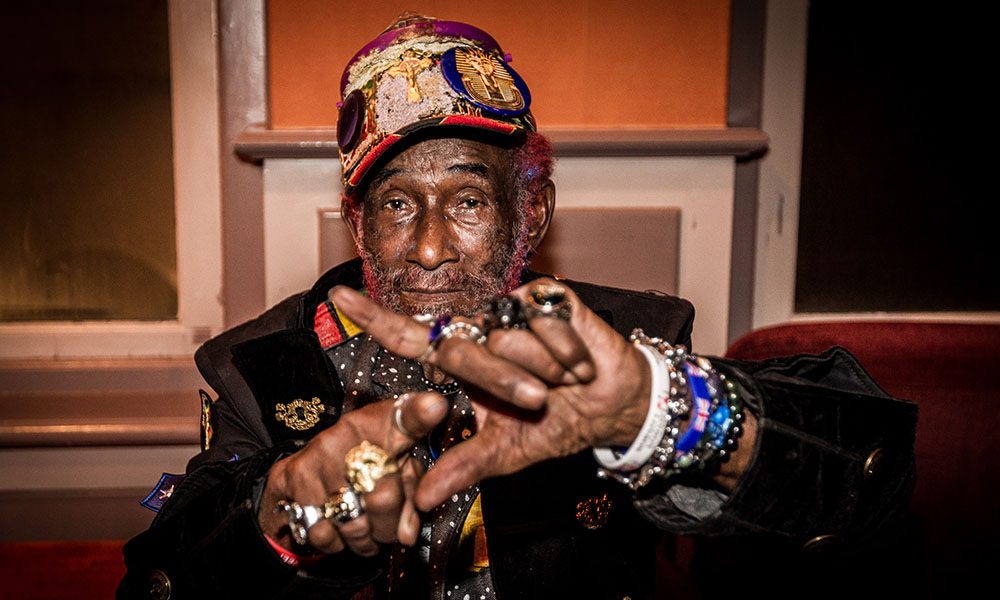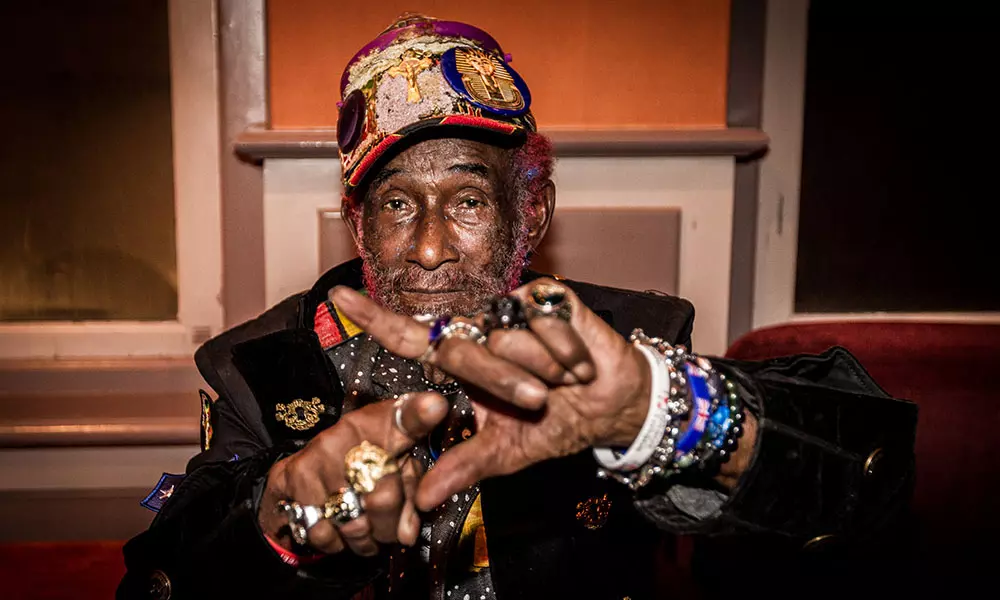 The best reggae producers pioneered new sounds and recording techniques. They also ensured that Jamaica was recognized as a country capable of creating worldwide stars. From helping to sow the seeds of hip-hop to ushering in the "version," or creating utterly unique music that couldn't have been made by anyone else, in any other place, the best reggae producers deserve to be held up alongside any other sonic innovators in musical history.
Here are the best reggae producers of all time.
Duke Reid
The quintessential sound man turned producer, Duke Reid started his working career as a policeman in Kingston before moving into music and working his way towards becoming one of the world's best reggae producers: clearly, he was tough enough to handle whatever the reggae business threw at him. After leaving the cops, Reid and his wife ran a liquor store, Treasure Isle, while he pursued his passion of running a sound system from the mid-50s onwards. His system, Duke Reid The Trojan, was well funded, so it was powerful, and Reid would go to America to buy R&B tunes that his rivals had never heard of, putting him at the forefront of his new trade.
When the R&B sound began to smooth off into soul in the late 50s, Duke made his own records, launching the Treasure Isle label, in a style that he knew the followers of his sound would like. He then opened a recording studio on the same premises as his liquor store, keeping the musicians happy with modest amounts of the shop's product. Reid liked his music to groove, be well-arranged, and melodic. He employed guitarist Lyn Taitt and saxman Tommy McCook to run auditions and arrange material, and recording engineer Byron Smith kept the sound tight, bright, and right.
During the ska era, he cut great sides with Derrick Morgan, The Techniques, and Don Drummond, but Treasure Isle came into its own in the mid-60s, because its slower, gentler sound suited Reid and his musicians' values. Such was his dominance that Trojan Records in the UK was named for his sound and was originally formed in 1967 to release his tunes in the UK. He excelled in recording vocal groups such as The Paragons, The Melodians, and The Sensations, and cut beautiful sides with Alton Ellis, Phyllis Dillon, and John Holt. Reid was tough, however; he reputedly conducted financial negotiations while cradling his gun, and if he didn't think the music he was hearing in his studio was groovy, he'd fire the weapon to let everyone know how he felt. However, at heart he was a sentimental man, hence the essential sweetness and romance in his music – he didn't allow what he saw as downbeat lyrics in the studio and routinely turned down songs expressing Rasta philosophy.
It's somewhat ironic, then, that perhaps his most pioneering role, for which he easily earns his place among the best reggae producers in history, was recording U Roy, the Rastafarian DJ on King Tubby's sound system. Other producers had tried recording this founding father of the MC's art, but didn't catch him right; Reid set U Roy free on his classic rocksteady rhythms and made him a Jamaican sensation throughout 1970 and 1971, which essentially marked the start of hip-hop.
By 1972, reggae was changing and Treasure Isle was struggling to keep up with heavier skanky sounds; Reid was unwell and increasingly took a back seat, succumbing to cancer in 1975. His legacy was massive, however: he'd perfected rocksteady, given the world a soundman's attitude to music, and helped create the basis for rap and reggae's toasting boom. Any one of these achievements would have made him one of the best reggae producers to ever get behind the console – yet Reid makes a claim to all three.
Hear: U Roy, "Wake The Town"
Coxsone Dodd
Clement Seymour "Coxsone" Dodd was among the first Jamaican producers to realize that, in order to control your product, you had to control the means of production. So Coxsone opened his own studio, pressed his own records, ran record shops, found his own talent, and produced and sometimes mixed his own tunes before playing them on his own sound system. He understood the benefits of multi-track recording and began to mix vocals onto a separate channel in the mid-60s, enabling him to reuse a popular rhythm track to make new records with fresh vocal or instrumental lines. This makes him one of the pioneers of dub music, DJ music, and, by extension, hip-hop and remixing, earning him his place among the best reggae producers. He released literally thousands of records over five decades in the music business, and was such a production line for talent that his main label of many, Studio One, is sometimes called "reggae's Motown."
Hear: Marcia Griffiths, "Feel Like Jumping"
Studio One Rockers - Marcia Griffiths - Feel Like Jumping
Dandy Livingstone
Dandy Livingstone is best known as a singer who had a couple of UK hits with "Suzanne Beware Of The Devil" and "Big City" in the early 70s, then seemed to vanish as the decade wore on – an inauspicious trajectory for someone who would become hailed as one of the best reggae producers of the era. He was a one-man record industry in the 60s and 70s, working in a country with practically no homegrown reggae business and which really didn't want one: Great Britain.
Born Robert Livingstone Thompson, in Jamaica, in 1943, he came to the UK when he was 15 and was always into music. Early 60s singles on the Planetone label didn't sell well, but records with Sugar Simone as Sugar & Dandy did better, and Livingstone began producing his own releases for various labels before signing to Ska Beat in 1967, which released one of the records he's best known for, "Rudy, A Message To You." He also produced a follow-up, "You're No Hustler," and an answer record, "Did You Get The Message," released by a singer called Bonnie.
A series of singles as an artist and a slew of productions for other artists for the Giant label showed his musical style developing. He joined Trojan for a series of his own singles, plus an album with Audrey Hall as Dandy & Audrey, and was given the Downtown label on which he released more or less anything he wanted, including tough instrumentals such as "The Wild Bunch"; ballads the likes of "Can't Help From Crying"; the hit version of "Red Red Wine" for Tony Tribe; and his own outings as a pioneering reggae rapper, calling himself Boy Friday. If it was happening in reggae, Dandy would do it. His two chart hits apparently left him frustrated when Trojan ran into money trouble, and Dandy worked for various labels deep into the 70s, recording "conscious" songs and surprisingly heavy dub. He quit Britain in the late 70s, though has returned for gigs.
Why was he an innovator worthy of placement alongside the best reggae producers in history? Because he was doing this in the UK, releasing hundreds of records in a country with no reggae tradition, no black-owned studios, and, frankly, very little interest at first. And he wittily made them about black street life, where hustlers, workers, and worried lovers faced more than their fair share of trouble. He should be more lauded than he is.
Hear: Dandy Livingstone, "Rudy, A Message To You"
Lee "Scratch" Perry
Lee "Scratch" Perry was at the cutting edge of reggae from the late 60s to the late 70s, and since then he has been on the cutting edge of music itself as a roaming performance artist that some people seem to believe is simply a slightly crazy old man ranting, as opposed to one of the best reggae producers in the history not just of reggae, but of music itself.
Right from the start, he was a busy man, seeking to upset the applecart in the early 60s ska years and recording saucy songs for Studio One. He broke free in 1966, working with other producers and dissing rivals on record, before founding his Upset, and then Upsetter labels in 1968. His productions were a favorite with skinheads and he hit with the honking instrumental "Return Of Django," but Perry's innovations were just beginning. His production of The Wailers made them badass and funky, and many of the songs they worked on together became foundation stones for Bob Marley's later fame; arguably, Scratch gave Marley his mature vocal style, as he now began to phrase tunes like Scratch did.
Scratch was also perfectly happy to make jokes on record instead of taking himself too seriously, and his pioneering use of drum machines in reggae is just one reason why he marked himself out as one of the best reggae producers of the era. When Scratch opened his own Black Ark studio, in 1973, it immediately had an atmosphere like no other; though rudimentary at first, it sounded almost haunted and misty, and at times he could make records from what sounded like almost no instruments whatsoever yet still with a full sound.
A brilliant sound engineer, Scratch developed a thick phased sound that appeared to contain impenetrable depths – quite a feat for a studio which, for a couple of years, only had three working tape tracks, which Scratch called "Father, Son, and the Holy Ghost." At his mid-70s peak, he cut amazing albums with The Heptones (Party Time), Junior Murvin (Police And Thieves), and George Faith (To Be A Lover), released on Island in the UK. But his penchant for excess took a toll, and as his records grew more extreme, Scratch spent less time actually releasing them and more time endlessly trying to perfect them. By the late 70s, he was burnt out, closed his studio, and began an itinerant career a couple of years later. Though many have tried, nobody has quite managed to replicate the mystique in the music he conjured up at the Black Ark.
Hear: Bob Marley And The Wailers, "Smile Jamaica (Single Version)"
Smile Jamaica (1978) - Bob Marley & The Wailers
King Tubby
King Tubby (Osbourne Ruddock) made his name as a remix engineer, not as a producer. He was, however, effectively a producer in the 70s, voicing and remixing rhythm tapes and actually creating the sound of a record for other producers in his little self-built mixing facility in Kingston's Waterhouse ghetto. He was also a major sound system operator, with his Hometown Hi-Fi providing something of a template for quality sound at high volumes in the 60s and 70s.
He was central to the invention of dub, the effects-laden, bare-bones branch of reggae music, and U Roy, the talking artist who practically created the art of rap, was the MC on his sound. However, Tubby's claim to being one of the best reggae producers does not stop there; during the mid-80s he opened his own label for the first time, Firehouse, which specialized in a highly edgy, electronic ragga that sounded almost steampunk and otherworldly at the time. So even if his other innovations don't count as production, he should be here for his 80s musical marvels alone.
Hear: Anthony "Red" Rose, "Tempo"
Anthony Rose - Tempo (Jamaica, 1985)
King Jammy
Lloyd "Jammy" James began his musical career as a sound system operator, and after a period working in America, returned to become an apprentice to King Tubby at Tubby's studio in the mid-70s, where Jammy acquired the title Prince and was an effective and exciting dub remixer. He launched his Jammy's label in the late 70s, working with Yabby U and triggering Black Uhuru's rise to fame. But it wasn't until 1985 that Jammy definitively put himself ahead of the pack and established himself as one of the best reggae producers of the decade.
A dancehall singer he'd worked with, Wayne Smith, had been messing about with a Casio electronic keyboard and found an auto-programmed rhythm that was akin to a rock'n'roll beat. Smith started writing a song around it and took it to Jammy, who slowed it down to make it more reggae-like and added percussive elements. It sounded like no other record Jamaica had produced, and "Under Me Sleng Teng" became a sensation. From this point on, Jammy focused on "digital" music and was reggae's biggest producer for the best part of a decade, promoting himself from Prince to King. Without his insight and focus, reggae would have been left behind in a musical era that was increasingly driven by synthetic sounds.
Hear: Wayne Smith, "Under Me Sleng Teng"
Harry Mudie
Let's not imagine that Harry Mudie is a prolific producer, though he is still in the business decades after his debut. Unlike some of the other names on this list, the market was never groaning with his material; he released his records sparingly, preferring to work on getting them right than cutting tune after tune. But Mudie belongs among the best reggae producers of all time because he dared to ask himself why reggae could not have the same musical and production values as any other music.
Mudie's Moodisc label was founded in the late 60s. He cut fabulous records with singers such as Dennis Walks and Lloyd Jones, and was the first producer to record I Roy, one of the 70s' pivotal talking artists. However, Mudie was not satisfied at just cutting the standard basic rhythm and skank reggae, and instead took tapes to the UK, where arranger Tony King added orchestrations. The result was a silky, lush music with a heavy bottom end, which lost nothing of its essential reggae character – as the thousands of skinheads who bought Lloyd Jones' "Rome" could tell you. Mudie's orchestrated production of John Holt on his Time Is The Master album was a stroke of genius and led to Holt's rise to pop fame in the UK. And if you don't believe that strings and heavy roots can mesh, Mudie proved it when he got King Tubby to mix three volumes of his Dub Conference albums in the mid-70s, creating a sound that still amazes the ears. Mudie continues remixing and voicing his classic rhythm tracks, a form of musical recycling that makes him one of the kings of "version." His motto is: "We make music, not noise."
Hear: Harry Mudie Meet King Tubby's, "Dub With A Difference"
Leslie Kong
While other producers kicked up more rumpus, showed more personality, made records that were more outlandish and generally tried to outshine their charges, Leslie Kong was different. He simply set about proving that Jamaica could compete in the world's pop charts and had enough talent to create real stars – yet he still made nothing but pure reggae.
Among the singers, Kong launched were some of Jamaica's most lauded icons, including Bob Marley, Desmond Dekker, Jimmy Cliff, and John Holt. Born into a middle-class Chinese Jamaican family, Kong co-owned an ice cream parlor called Beverley's, and launched a label by the same name when young hopeful Jimmy Cliff came to him with a song called "Dearest Beverley." Cliff then brought Bob Marley to the parlor and Kong recorded a couple of singles with him. All were licensed to the newly-established Island Records in the UK. Kong began recording Desmond Dekker And The Four Aces, and the producer was one of the owners of the Pyramid label in the UK, which, in 1967, began to score hits with his productions with Dekker, including "007," "It Miek," and "Israelites."
Further recordings with Derrick Morgan sold well on the reggae market and The Maytals shipped thousands of singles in the UK with Kong's productions "Monkey Man" and "54-46 That's My Number." He produced "Long Shot Kick The Bucket" for The Pioneers, The Melodians' "Sweet Sensation" and "Rivers Of Babylon," and Jimmy Cliff's "Wonderful World, Beautiful People." If a reggae record was a worldwide hit between 1967 and 1970, chances are Kong had produced it. He stakes his claim to being one of the world's best reggae producers by proving that reggae was as good and commercial as any other music in an era that treated each reggae hit as a novelty. Kong knew it was of lasting value, not a flash in the pan. His sound was tidy, funky, and as tight as a pickle lid. Just when it seemed nothing could stop him, he was tragically killed by a heart attack in 1971 at the age of 39.
Hear: Toots And The Maytals, "Pressure Drop"
Keith Hudson
With a background that remains mysterious – one of his jobs was "ghetto dentist" – Keith Hudson started making records as a youth. He was the first producer to record U Roy, he made funky tunes, and he sang himself, despite hardly being what you might describe as an orthodox vocalist. His record labels had names that few people could understand, such as Rebind and Inbidimts. He worked in tandem with another producer, Keith Hobson, who interested parties believed was simply Hudson under a pseudonym until pictures of the two together were eventually uncovered.
Above all else, however, Hudson made great records, and, as one of the world's best reggae producers, he was on a deeply artistic quest to uncover the heart and soul, flesh and bones of reggae music. He even released an album called The Black Morphologist Of Reggae (morphology is the study of the structure of natural organisms); it also had another fitting title: From One Extreme To Another. Hudson was always looking for music that pushed your feelings to the extreme. He'd deploy fuzzbox guitars playing power chords (Delroy Wilson's "Adisababa"), record singers so close-miked that they sounded like they were breathing in your ear (Alton Ellis' "You Are Mine"), and made some of the deepest, heaviest records of the early 70s, such as his own "Satan Side" and Horace Andy's "Don't Think About Me."
Hudson was touched with genius as a producer, so fans were surprised when he stopped working with other artists and decided to focus on his own recording career. His albums included the remarkably intimate, sometimes pastoral, utterly inimitable The Black Breast Has Produced Her Best, Flesh Of My Skin Blood Of My Blood (1974), mostly recorded in London, and Too Expensive, which was released by Virgin in '76, his sole LP for a major label. Towards the end of the 70s, he took more interest in producing other artists, supervising Militant Barry's reggae comment on punk, "Pistol Boy," and "Rhodesia" for Alton Ellis, and a move to New York in the early 80s proved productive – until lung cancer cut his life short in 1984. Like many of the best reggae producers, Most of Hudson's records have never dated because they never sounded like they were beholden to musical fashion or any particular time. A total one-off, Keith Hudson was interested only in expressing what was in his heart.
Hear: Keith Hudson, "Civilisation"
Rupie Edwards
With a series of his own record labels, a strong singing voice, the ability to play piano and percussion, and even acting as the publisher of a Jamaican music magazine, Record Retailer, in the early 70s, Rupie Edwards was at the heart of Jamaican reggae from the late 60s to the mid-70s, so it was fitting that his retail outlet was on Orange Street, Kingston's famous music street.
Edwards produced early records by Gregory Isaacs and big hits for Johnny Clarke, Dobby Dobson, Ken Parker, The Ethiopians, and many more, specializing in a cool, crisp sound that satisfied both grass-roots and uptown listeners. But this prolific and highly musically adept producer-arranger has two claims to being one of the best reggae producers. His own "Ire Feelings (Skanga)" was the first (and many would say only) real dub record to be a hit single in the UK, introducing many fans to this deep and heavy music. And he was crucial in the rise of the "version," where reggae producers create different cuts of the same rhythm track by using new mixes, adding vocals, raps and effects. The canny producer bought a rhythm track for The Uniques' "My Conversation" from Bunny Lee and began to experiment with it, eventually producing Yamaha Skank, an entire album consisting of nothing but highly diverse cuts of the "My Conversation" rhythm. Known as a "rhythm album", this form of LP eventually became standard in reggae, particularly during the dancehall era. Rupie Edwards was at least a decade ahead of the game: he released Yamaha Skank in 1974.
Hear: Rupie Edwards, "Irie Feelings (Skanga)"
Think we've left one of the best reggae producers off the list? Let us know in the comments section. Listen to the best reggae songs on Spotify.