'A Girl Like Me': How Rihanna Set Her Sound In Motion
Rihanna's second record, 'A Girl Like Me,' saw her evolve beyond the dancehall and introduced the world to an emerging pop force.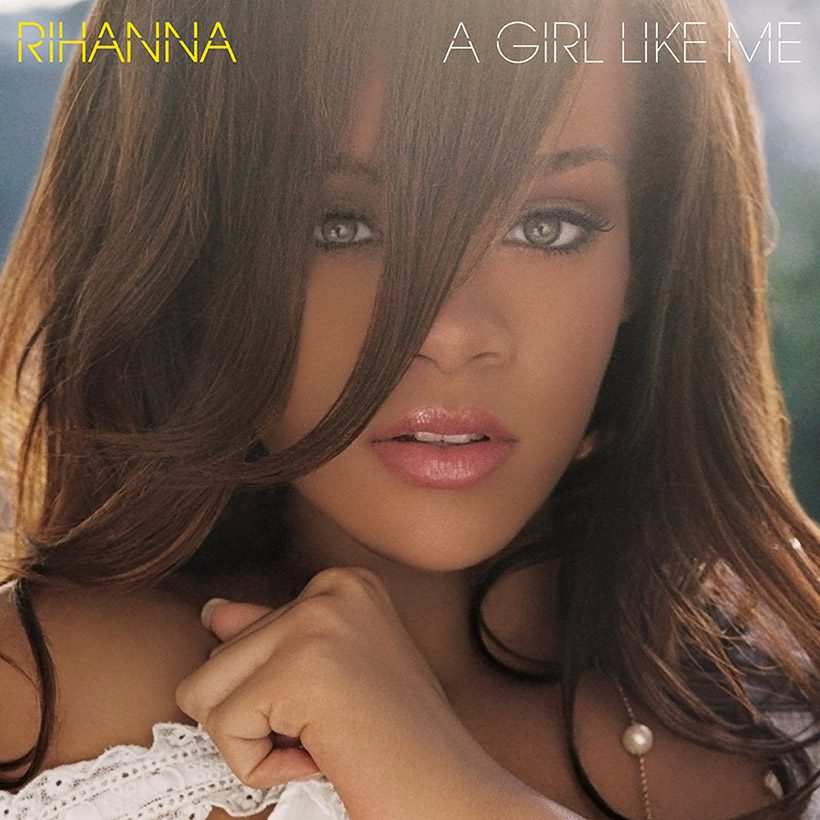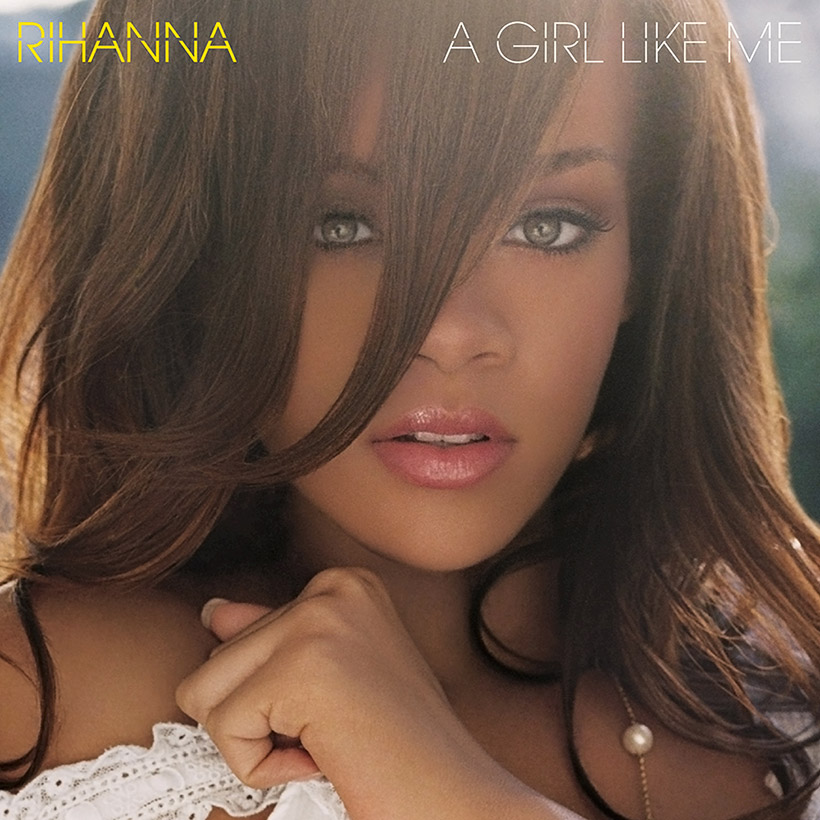 When looking at Rihanna's career trajectory, most people point to her 2005 debut single, "Pon De Replay," or her 2007 international smash hit "Umbrella," as her starting point. But it was her second album, A Girl Like Me, that set Robyn Rihanna Fenty's future in motion.
The dancehall "chune" "Pon De Replay" displayed the Bajan icon's ability to combine her native musical roots with commercial appeal; but at the start of her career it often left her unjustly pigeonholed by critics. Yet while "Umbrella" found her reaching new heights as a superstar-gone-bad-gal, her previous two albums often went overlooked.
Listen to A Girl Like Me on Apple Music and Spotify.
A Girl Like Me started with a radio hit that sampled Soft Cell's 1981 synth-pop cover of Gloria Jones' Northern soul hit "Tainted Love." "SOS" – and its respective "la la la" hook – reached No.1 on the Billboard Hot 100 and Dance Songs chart. This nicely followed the unexpected success of "Pon De Replay," continuing Rihanna's genre experimentation.
More than your average 18-year-old
Released on April 10, 2006, A Girl Like Me proved that the Def Jam star and Jay-Z protégé was more than your average 18-year-old. By the time of its release, she'd already adopted the one-name moniker (a true sign of divadom), and she would notch two more Top 10 singles on the back of "SOS."
Rihanna - SOS (Official Music Video)
The first of these was the Evanescence-inspired "Unfaithful," a dark piano ballad that starts out with a "story of my life" opener that manifests into a tale of unrequited love penned by Ne-Yo and produced by Stargate. The second, "Break It Off," was a dancehall hit that recalled the riddims of her debut album, Music Of The Sun, and featured Sean Paul. A Girl Like Me's third single, "We Ride," brings the spirit of 90s-centric hip-hop soul into the mid-00s. While the song didn't garner the same commercial success as its immediate predecessors, her diehard fanbase still regard it as an underappreciated cult favorite.
Outside of these singles, listeners get to experience the truest indications of Rihanna's emerging music persona. Though her follow-up album would initiate the Good Girl Gone Bad phase, songs like "Selfish Girl" would lay out her "by any means necessary" nature. Hidden beneath a bubbly reggae-pop arrangement, "Selfish Girl" implies that Rihanna's willing to venture to the dark side if that means pleasing her crush. It's the underlying premise of A Girl Like Me. If the album doesn't quite go so far as the whips and chains of "S&M," it's certainly an indicator of what was to come.
Rihanna - Unfaithful (Official Music Video)
Laying the template for cultural dominance
While her next album, Good Girl Gone Bad, was straightforward in its titling, A Girl Like Me walks the fine line between overt sexuality and radio-friendly pop, as evidenced on the rocksteady jaunt "Kisses Don't Lie." The album strikes a perfect balance between the star-making hits that would propel Rihanna to superstardom and her own musical identity as inspired by her native roots and personal artistry. For every pop and R&B ballad on the record, there's an equal amount of dancehall and soca tracks.
Rihanna wasn't the first artist to incorporate patois slang into pop music. Everyone from Bob Marley to Shabba Ranks and Sean Paul had been doing it for years. But Rihanna was certainly one of the first solo female artists to do it on a massive scale, speaking to an entire generation in the process. From "Dem Haters" (featuring fellow Barbados native Dwayne Husbands) to "Crazy Little Thing Called Love" (which takes its cues from Marley, Barrington Levy, and Dawn Penn), Rihanna proudly wears her influences on her sleeve and puts the spotlight on Caribbean music.
A Girl Like Me not only introduced the world to an emerging pop force to be reckoned with, but an artist serious about her craft, laying the template for her complete cultural dominance in the near future.