Best Music Box Sets For Christmas 2020
From career-spanning collections of John Lennon to some of Charlie Parker's finest moments, this list of box sets has something for everyone.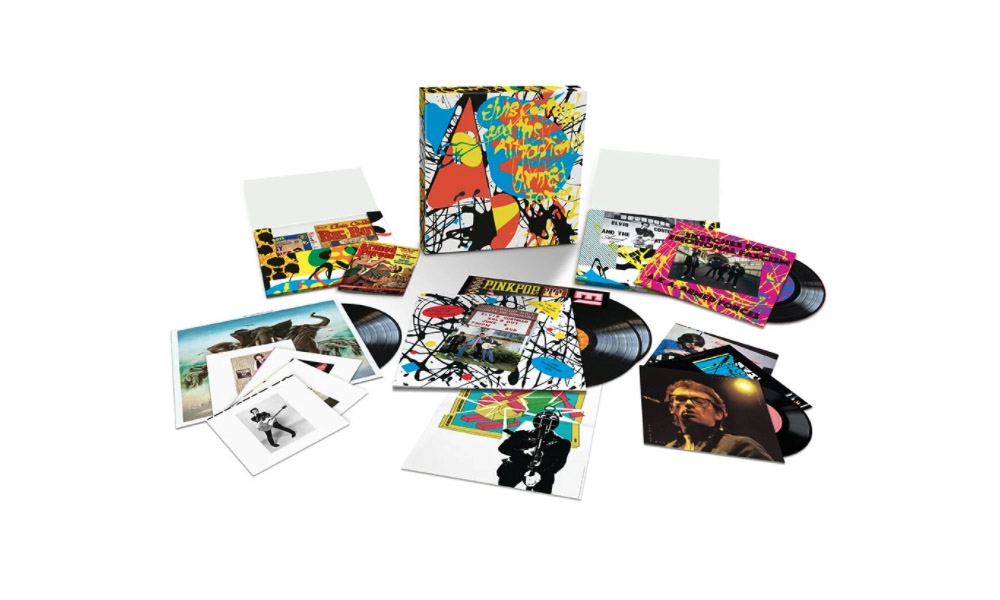 Looking for the best box sets to gift to your music-loving family member or friend? You've come to the right place. This list of the best box sets ranges plenty of artists and genres. Most of the following box sets have extensive liner notes or exclusive content that you simply can't get anywhere else, making them unique and memorable gifts.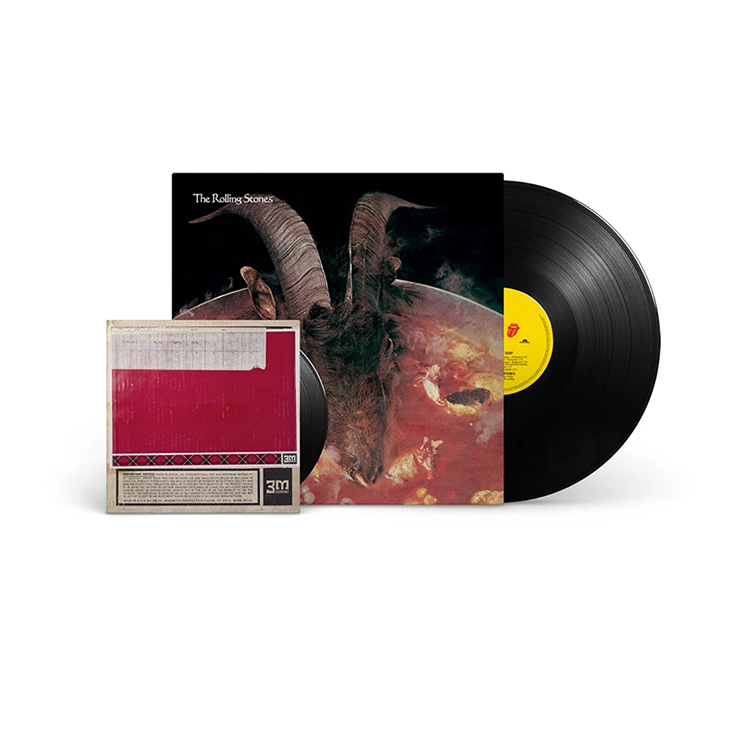 The Rolling Stones – Goats Head Soup
In 1973, The Rolling Stones released Goats Head Soup, featuring hits like "Angie" and "Winter." The deluxe vinyl box set includes three previously unreleased tracks: "Scarlet," "All The Rage," and "Criss Cross." It also includes The Brussels Affair, recorded in 1973 at the Forest National Arena.
Yusuf/Cat Stevens – Tea For The Tillerman
Tea For The Tillerman is Yusuf/Cat Stevens' most popular album and to celebrate its 50th anniversary, the seminal record was reissued with a special 5CD/BD/1LP/12″ Live EP deluxe edition. Besides the album itself, this deluxe edition includes a CD with Cat Stevens' new interpretations of his songs; a CD with demos, outtakes, and alternate versions; and a CD featuring various live performances. In addition, it also includes a Live At The Troubador 12″ EP and a Blu-Ray featuring previously unreleased performances and the official "Father And Son" video. Fans who don't want the deluxe edition can also get the remastered standalone Tea for the Tillerman record on vinyl.
The Staple Singers – Come Go With Me: The Stax Collection
This deluxe edition includes all of The Staple Singers' studio albums, featuring their biggest hits "I'll Take You There," "Respect Yourself," and "If You're Ready (Come Go With Me)."
Bob Marley – The Complete Island Recordings Box Set
The long-awaited CD version of the iconic Complete Island Recordings 'Zippo' LP box is finally here. This box includes all nine Bob Marley & The Wailers studio albums recorded for Island Records, featuring their most celebrated releases, including Catch A Fire their 1973 label debut, and Rastaman Vibration their 1976 breakthrough album in the United States, along with two live albums Live! and Babylon By Bus.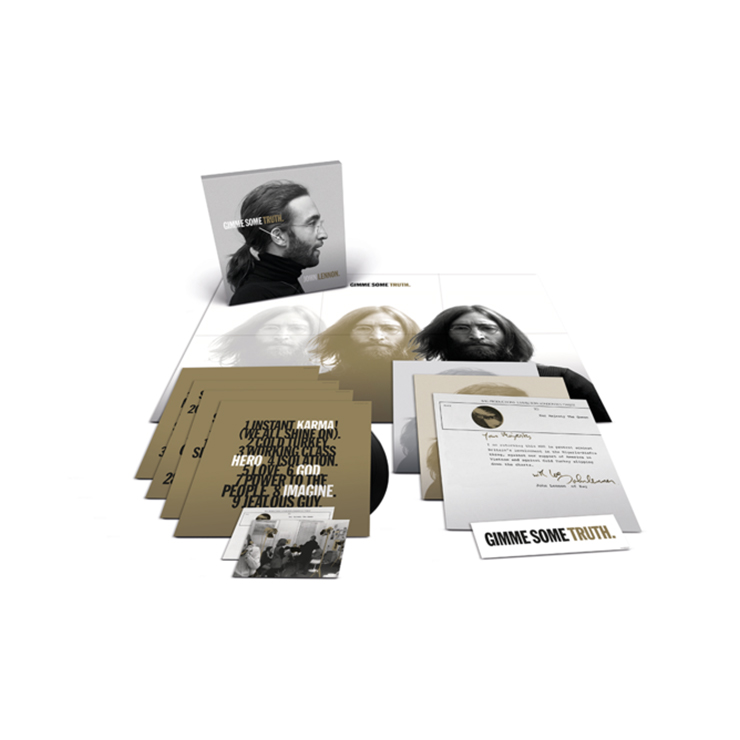 John Lennon – Gimme Some Truth. Limited Edition Vinyl Box Set
Fans of John Lennon's solo career will enjoy GIMME SOME TRUTH., the definitive best of John Lennon album featuring his iconic songs "Imagine," "Gimme Some Truth," "Give Peace A Chance," and "Happy Xmas (War Is Over)." The vinyl version includes a 20-page booklet, a double-sided poster, and a bumper sticker. A perfect gift for any Beatles fan.
Tears For Fears – The Seeds Of Love
Tears for Fears fans can get this classic on vinyl, featuring songs like "Sowing the Seeds," "Woman in Chains," "Advice for the Young at Heart," and "Badman's Song."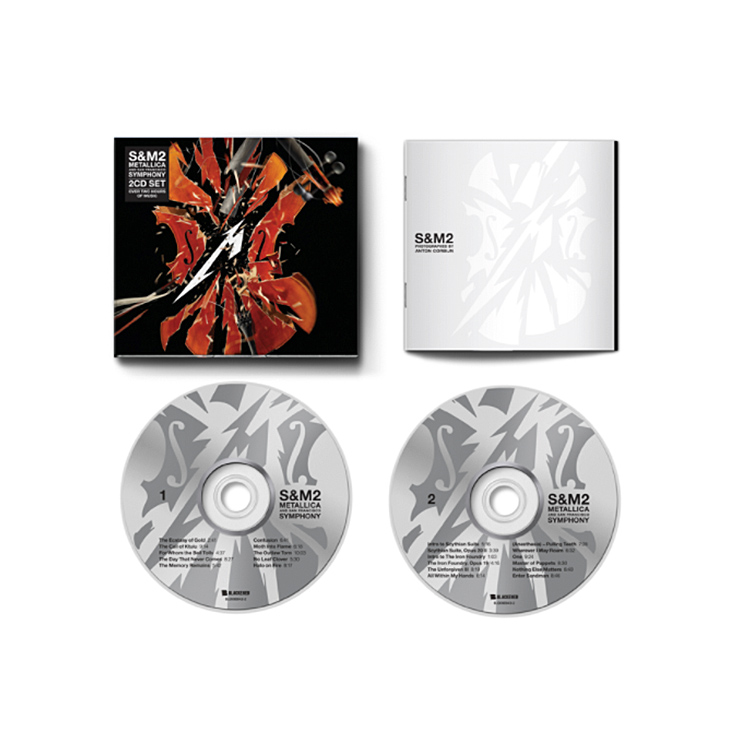 Metallica – S&M2
In 2019, Metallica released their follow-up to their 1999 live album S&M, for a second special performance with The San Francisco Symphony. This one was filmed and recorded at San Francisco's Chase Center to commemorate the 20th anniversary of S&M, featuring nearly three hours of music. This holiday season, fans can get either the 4LP set, including a 16-page booklet of photos from the performance, or a CD and Blu-Ray/DVD bundle including a 36-page booklet.
Little Steven – Rock N Roll Rebel – The Early Work: Exclusive Career Box Set
Little Steven has opened the doors on his personal archive of recordings to present an in-depth look at his solo career. RockNRoll Rebel – The Early Work collects the Rock & Roll Hall of Famer's solo work from 1973-1999 – including Artists United Against Apartheid's landmark 1985 LP, Sun City – together with 51 bonus tracks.
Charlie Parker – The Mercury & Clef 10-inch Lp Collection
When Charlie Parker released a string of records on Mercury Records (producer Norman Granz's pre-Verve label Clef Records) he created the building blocks of be-bop. Now in honor of his centennial 'Bird 100', all five albums have been newly remastered and packaged in a deluxe box set, with faithful reproductions of the David Stone Martin artwork and original liner notes.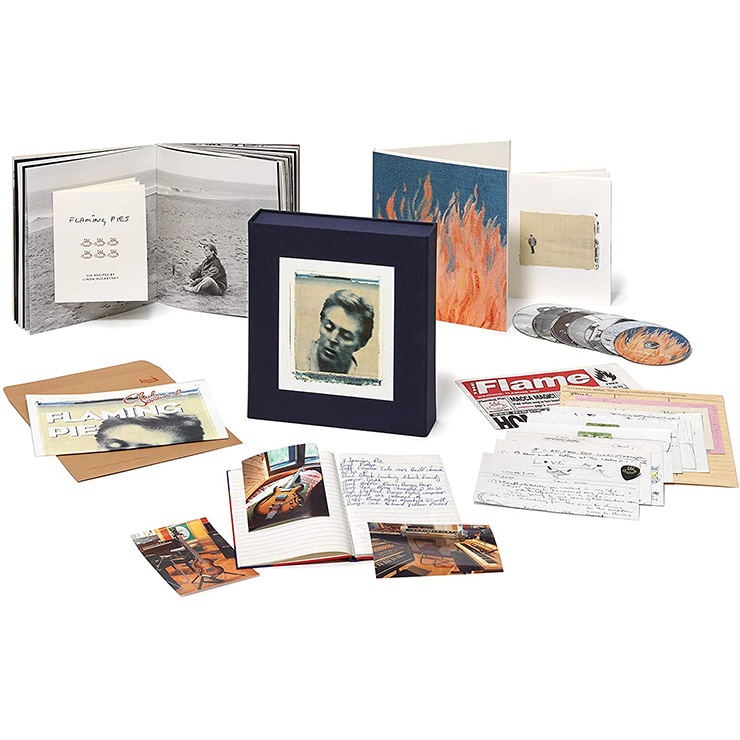 Paul Mccartney – Flaming Pie: Collector's Edition Box Set
The newly-released collector's edition of Paul McCartney's 1997 album is a must-have for any vinyl collector. It features the content from the deluxe edition, but what makes it extra special is the addition of a two-piece collector's box featuring 4 LPs including the exclusive remastered album split between 2 LPs, a hand-stamped white label vinyl featuring home recordings, an exclusive "The Ballad Of The Skeletons" 12″ single with vinyl etching and a poster, and an exclusive marbled art print portfolio featuring six Linda McCartney art prints.
Amy Winehouse – 12 X 7: The Singles Collection
This 7″ singles box set features all the singles from Frank, Back To Black, and Lioness: Hidden Treasures. This includes many of Amy Winehouse's biggest hits like "Rehab," "Valerie," and "Back To Black," as well as her Grammy Award-winning duet with Tony Bennett, "Body and Soul." The box set also includes a 20-page lyrics booklet and a set of art cards.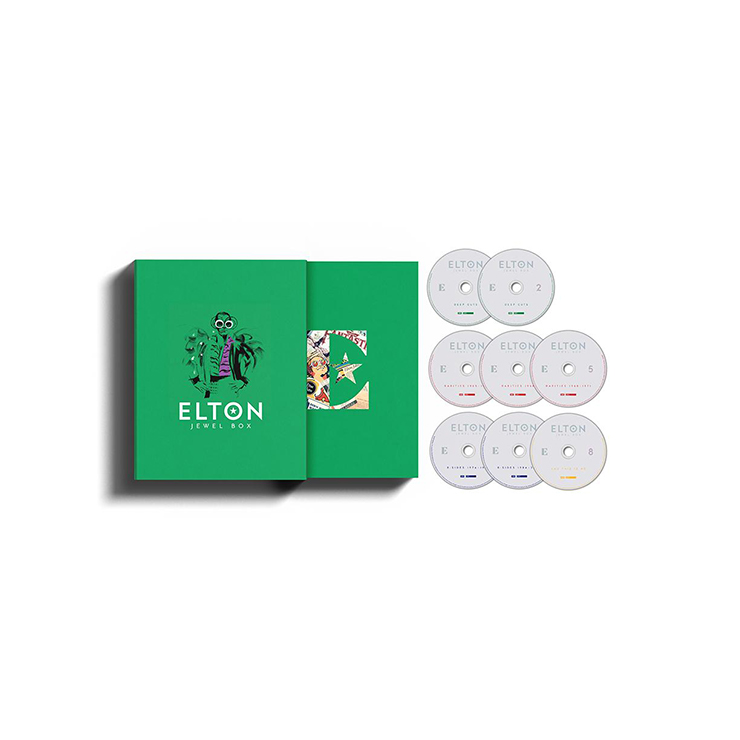 Elton John – Jewel Box 8 CD Super Deluxe Edition
This record features early rarities and deep cuts from Elton John's catalogue personally curated by Elton John himself. It features plenty of previously unreleased tracks, making it the perfect gift for any Elton John fan.
Elvis Costello – Armed Forces Super Deluxe
This super deluxe edition was personally curated by Elvis Costello. The box fully embraces Barney Bubbles' epic package art and features 9 pieces of vinyl, 7 custom notebooks containing updated liner notes from Costello (nearly 10,000 words total), and his handwritten lyrics from the era.
Derek & The Dominos – Layla And Other Assorted Love Songs
To mark the 50th Anniversary of the double album Layla And Other Assorted Love Songs, the original has been given the half-speed mastered treatment by Miles Showell at Abbey Road Studios complete with authentication certificate.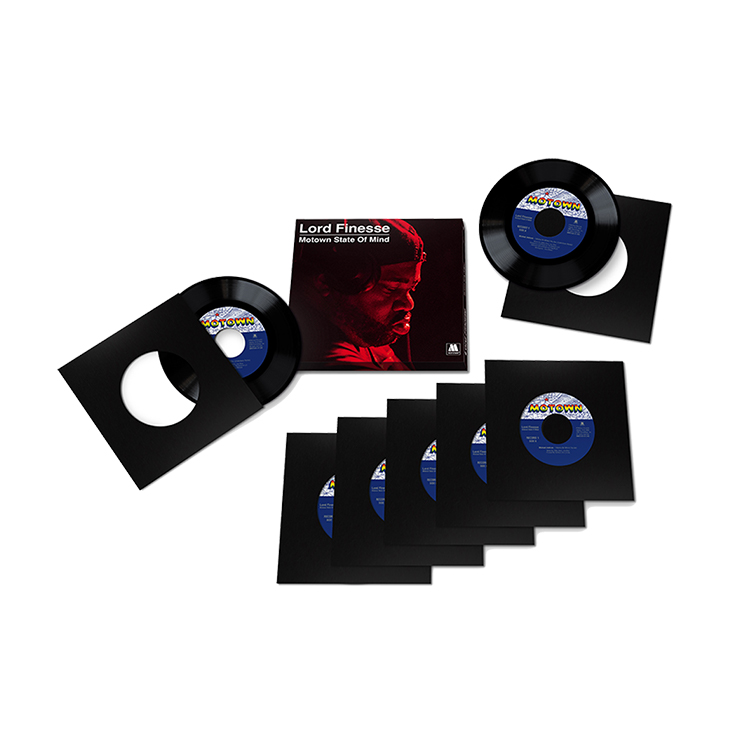 Lord Finesse – Motown State Of Mind
Legendary rapper, producer, and D.I.T.C. member Lord Finesse remixed and reimagined Motown classics for this album. This set includes seven 7″ records on black vinyl, featuring new versions of Marvin Gaye's "I Want You," DeBarge's "I Like It," and more.
U2 – All That You Can't Leave Behind (20th Anniversary Reissue) 11lp Box Set
To celebrate the 20th anniversary of All That You Can't Leave Behind, U2 reissued their tenth album with a 5CD box set. This box set includes the remastered album; a CD with B-sides, outtakes, and alternative takes on the songs; Elevation Live From Boston recordings; and 11 remix singles including four previously unreleased tracks. It also includes a double-sided poster and a 32-page hardback book written by longtime U2 collaborator Anton Corbijn featuring previously unseen photographs.
Frank Zappa – Halloween 81: Live At The Palladium, New York City Box Set
Recorded on October 31, 1981 (two shows) and November 1, 1981 (1 show), this release is the latest in the Frank Zappa Halloween boxset concerts. The box consists of 6 CDs containing 3 complete concerts featuring all tracks newly mixed from the original multi-track tapes.