Who Is Nicola Benedetti? Discover Her Music
From BBC Young Musician to one of the biggest names in music today: discover the life of brilliant Scottish violinist Nicola Benedetti.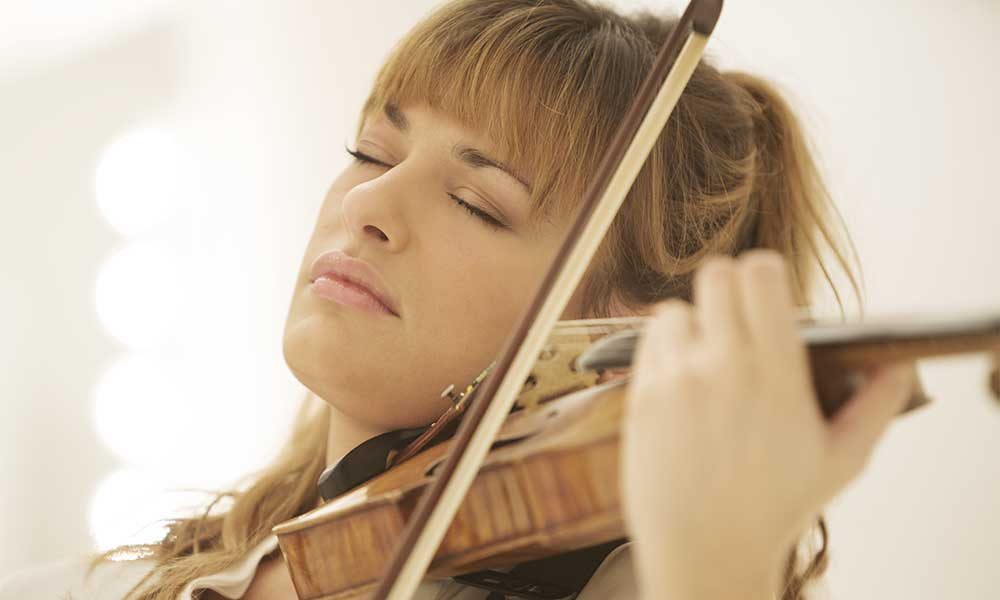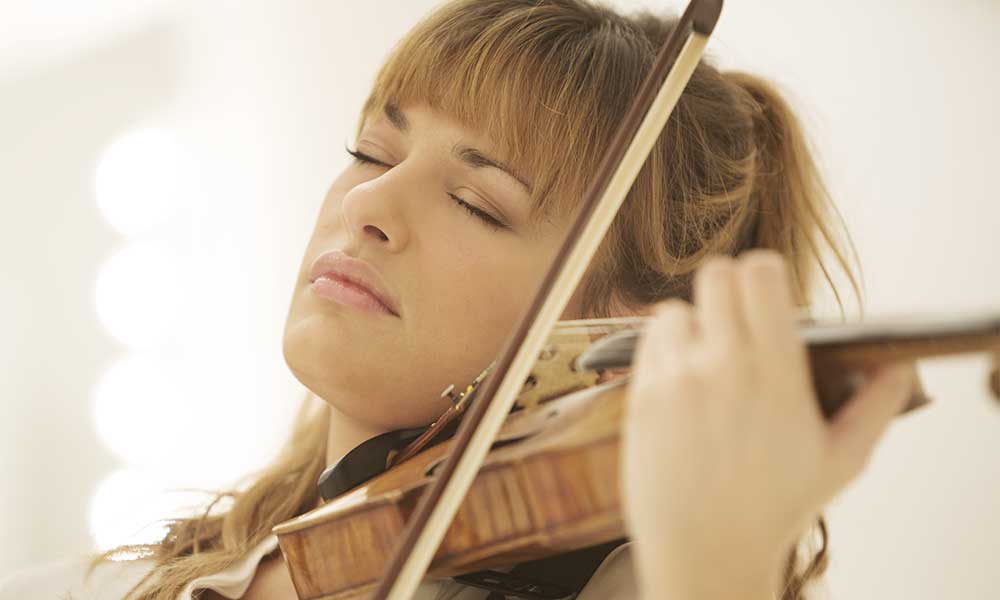 From BBC Young Musician to one of the biggest names in music today: discover the life and music of brilliant Scottish violinist Nicola Benedetti.
Nicola Benedetti's early life
Nicola Benedetti was born in Scotland – in West Kilbride – in 1987 and began playing the violin at the age of four. As a child she studied at the Yehudi Menuhin School before going on to win the BBC Young Musician competition in 2004 at the age of 16. For the competition final she played Szymanowski's First Violin Concerto.
Her sister, Stephanie, is also a violinist and Nicola Benedetti has said she originally took up the instrument because she wanted to emulate her older sister.
Nicola Benedetti's violin
Nicola's violin was made by the legendary violin maker, Antonio Stradivari in 1717. It's nicknamed the 'Gariel' after a former owner. It's worth several million pounds and is on loan to the violinist.
Discover Nicola Benedetti's music
Nicola Benedetti has recorded works including Shostakovich's Violin Concerto No. 1, Bruch's Scottish Fantasy, Korngold's Violin Concerto and Wynton Marsalis' Violin Concerto and Fiddle Dance Suite, written especially for her, for which she won the 2020 Grammy Award for Best Classical Instrumental Solo.
Nicola Benedetti returns with brand new album of works by Wynton Marsalis
Her most recent recording, out now, focuses on the work of Edward Elgar and includes his Violin Concerto, Sospiri and the two short pieces Salut d'Amour and Chanson de Nuit. Nicola Benedetti said, "The depth of love and fascination I have for this man and his music has made this entire process a dream. He was so out of the ordinary, from his non-traditional training to his understanding of people to his style of expression in music – there is only one Edward Elgar, and I am deeply grateful to have had the opportunity to record so much of his music."
What is the Benedetti Foundation?
The Benedetti Foundation was set up by Nicola and a small team in 2019.
According to the foundation's website the charity's mission is to "put on transformative orchestra-based workshops for young people and teachers, that showcase what Music Education at its best can look and feel like."
The workshops have taken place around the country and are known as the Benedetti Sessions. During the coronavirus pandemic the foundation has been hosting short Virtual Sessions via YouTube, Zoom and social media platforms.
The charity also advocates for the importance of music education and aims to link up individuals and organisations working in music education across the country.
Discover Nicola Benedetti Concerts
Nicola Benedetti's live concerts are currently on hold. However, she will feature in this year's BBC Proms, with fellow-violinist Alina Ibragimova and the Orchestra of the Age of Enlightenment, for a celebration of Baroque concertos. The concert will take place on Thursday 3 September at the Royal Albert Hall and be broadcast live on BBC Radio 3 and on BBC Four at 8pm . Nicola will also perform Vaughan Williams' The Lark Ascending at the Last Night of the Proms on Saturday 12 September broadcast live on BBC One and BBC Radio 3 at 8pm.
Enjoy Nicola Benedetti performances on YouTube
You can find performances, advice and technique tutorials – including a With Nicky series – on Nicola's YouTube channel here.
Nicola Benedetti's new album Elgar is out now and can be bought here.
Do you want to be the first to hear the latest news from the classical world? Follow uDiscover Classical on Facebook and Twitter.
---
Format:
UK English