Jess Gillam Continues To 'Rise' With First Classical No. 1
This remarkable achievement makes Gillam the youngest saxophonist ever to hit the No.1 spot of the classical charts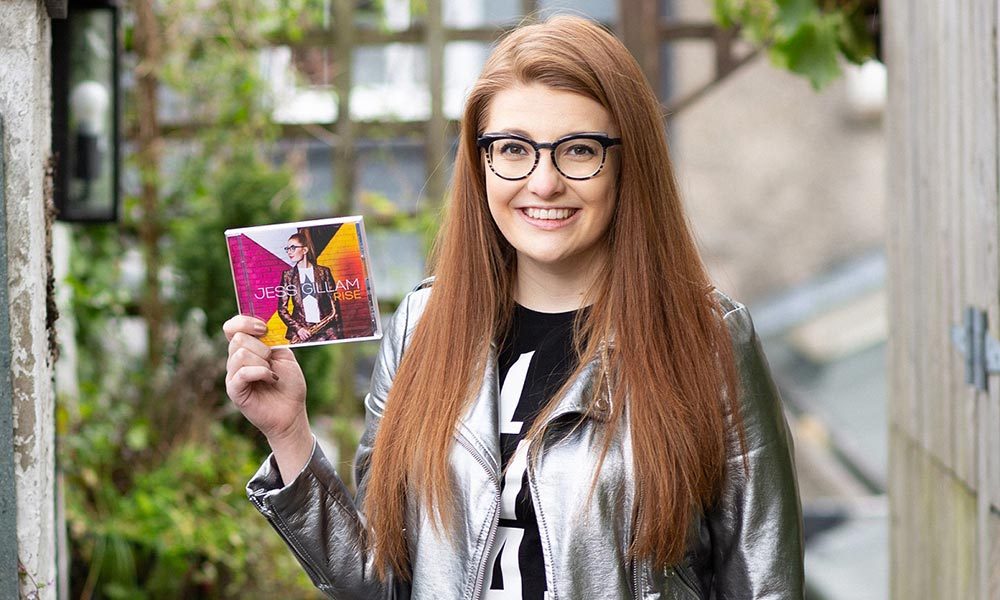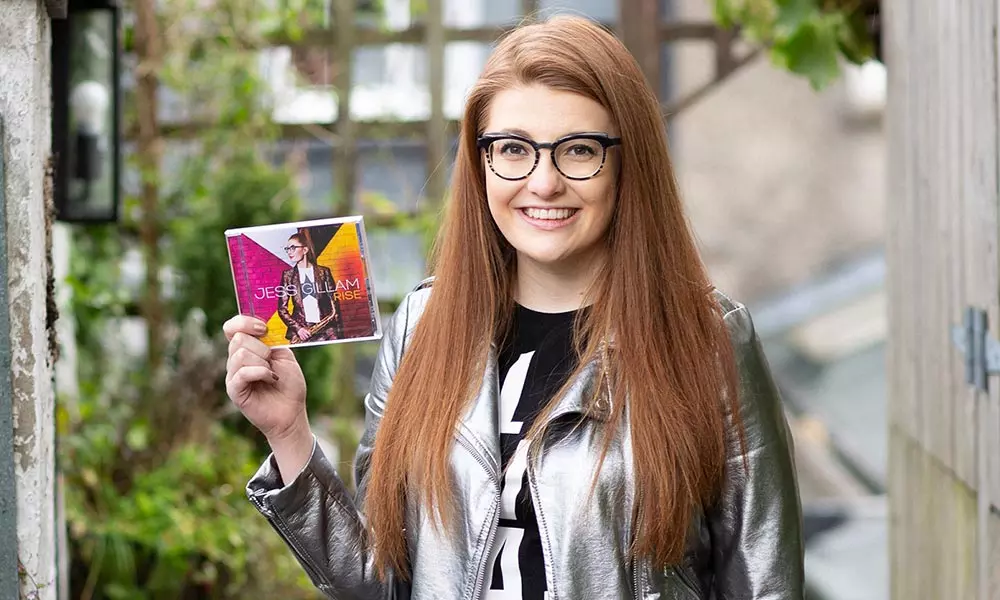 Jess Gillam has debuted at the top of the Official UK Classical Chart with her critically-acclaimed album Rise released on 26 April on Decca Classics.
This remarkable achievement makes Gillam the youngest saxophonist ever to hit the No.1 spot of the classical charts. An instrument which is often forgotten in the classical world, the 20-year-old star has brought the saxophone into the spotlight, and back to the top of the charts. This totally unique album showcases Jess' phenomenal talent as well as her diverse musical taste, with tracks ranging from John Williams and Shostakovich to David Bowie and Kate Bush.
On hearing of her chart success, the young star said: "If someone had told me – when I first picked up a saxophone in the Barracudas Carnival Band in Barrow-on-Furness – that I would get a classical number one for my first album release, I wouldn't have believed them in a million years!
"It has been so exciting to record my debut with the team at Decca Classics, and special thanks to the producer John Harle, BBC Concert Orchestra and Milos for being a part of Rise. Music has been such an important part of my life and the tracks included on the album are very personal to me, so it's overwhelming that there has been such an amazing response to it so far. "
Dowland: Second Booke of Songes - 2. Flow my Tears (Arr. Solomons)
After previously making music history as the first saxophonist to reach the final of the BBC Young Musician competition in 2016, Gillam very quickly went on to make her BBC Proms debut in 2017. Following this, last year she undertook a Last Night of the Proms double-performance, starring at Proms in the Park before dashing over to the Royal Albert Hall the same night to step onto the stage in front of an international television audience. Since then, she has been invited to perform at such prestigious events as this year's BAFTA ceremony – at which she brought the room to a standstill with her playing – and the National Portrait Gallery Annual Gala as well as international debuts in Finland, Switzerland, Spain, and the USA where she performed in New York as a chosen artist at the launch of WQXR's 19 for 19 campaign.
Managing Director of Decca Classics, Dr Alexander Buhr, said: "Huge congratulations to all of the wonderful musicians who worked on this album, and first and foremost to Jess – a uniquely talented and inspiring artist. We are very proud to have her in the Decca family and I am certain she'll be a major force on the label for years to come."
Earlier this year, Jess Gillam wrote an open letter to The Guardian setting out her pledge to advocate for young people to continue to receive help and support in music education through local and national initiatives. Speaking up for other students, she called on politicians to support music tuition in schools as funding cuts continue to threaten opportunities for children to learn an instrument.
Making good on this pledge, in release week, Gillam gave one-to-one sessions and workshops with young musicians up and down the country who are recipients of funding and tailored support from Awards for Young Musicians (AYM), a national music charity which supported Jess as she was learning her craft. Throughout the year, alongside her packed international performance schedule (details below), Gillam will continue to work with schools and young people nationwide, where she hopes to pass on some of her infectious enthusiasm and passion for classical, and non-classical, music.
This triumphant chart news comes at the end of a busy month for Jess Gillam.  She launched her new BBC Radio 3 series 'This Classical Life' in April, as the youngest presenter in the history of the station, which features other young musicians and creatives in the industry discussing their favourite music, from Bach to Beyoncé, and has been met with glowing reviews.
Jess Gillam performs at the following shows:
May 5 – BIGGAR (Scotland) – Recital
May 11 – NORWICH – Recital
May 13 – SURREY – Recital & Masterclass
May 16 – LONDON – BBC Concert Orchestra
May 18 – LONDON – Recital
May 23 – BATH – Bath Festival
June 8 – BUCKINGHAMSHIRE – Recital
June 28 – BRISTOL – Classical Mixtape Live
July 11 – CHELTENHAM – Cheltenham Festival
July 13 – MALTON – Ryedale Festival
August 10 – MANCHESTER – National Children's Orchestra
August 12 – GERMANY – with Miloš
August 18 – SUFFOLK – Snape Maltings
August 22 – POWYS – MOMA Machynlleth
August 27 – SWITZERLAND – Lucerne Festival
September 6 – VALE OF GLAMORGAN – Cowbridge Music Festival
October 7 – LONDON – Wigmore Hall
November 4 – OSAKA – Last Night of the Proms Japan 2019
December 31 – MINNEAPOLIS – New Year Celebration.
Format:
UK English