Randall Goosby Announces Debut Album 'Roots'
Violinist Randall Goosby, a protégé of Itzhak Perlman, celebrates the music of black classical composers on his debut album 'Roots'.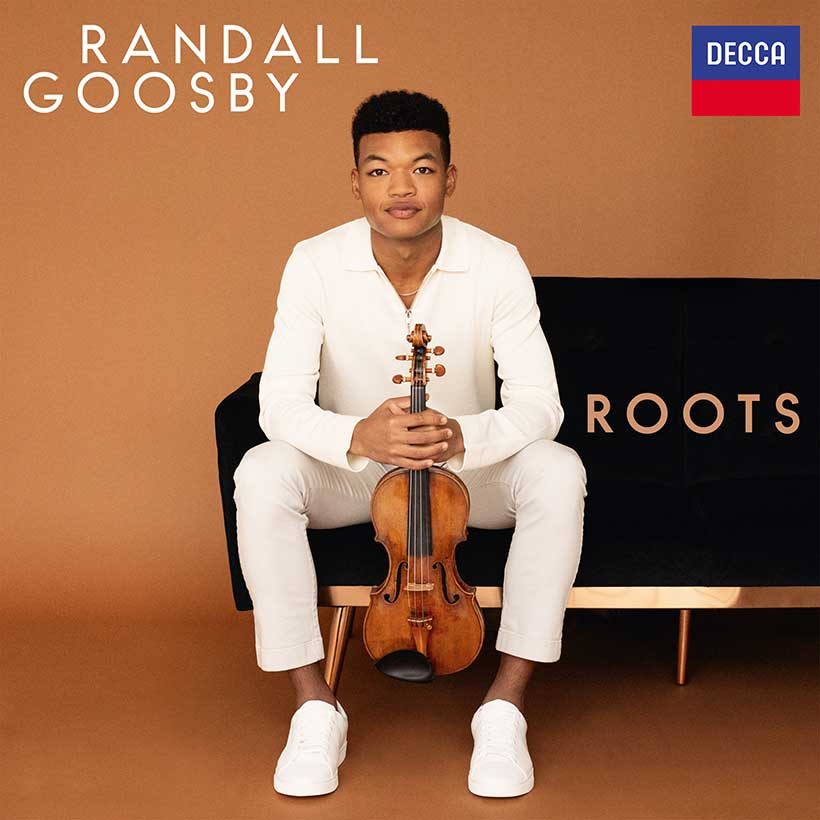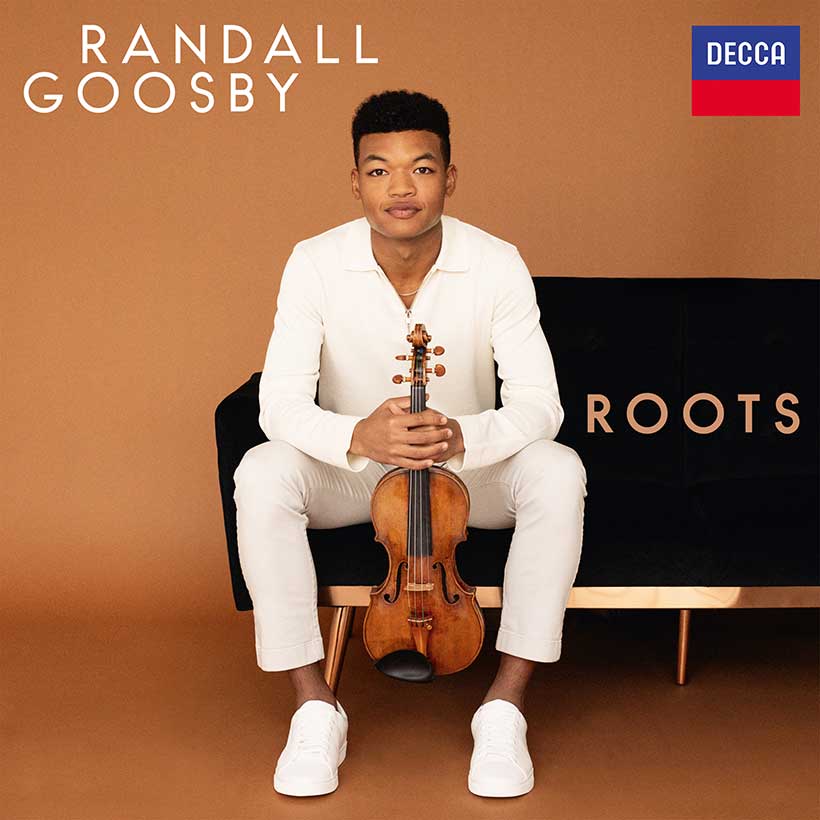 Rising star violinist Randall Goosby, a protégé of Itzhak Perlman, has announced he will release his debut album Roots, an exploration of the music written by black composers and inspired by black American culture, on 25 June 2021. Roots is a homage to the pioneering musicians that paved the way for Randall Goosby and his generation of young artists. The world premiere recording of 'Adoration', written by African-American composer Florence Price, and recorded with violin for the first time on Roots, was released as the first single today.
Randall Goosby - Behind the Scenes with Randall Goosby
Randall Goosby said, "I am so grateful for the opportunity to share this album during such a pivotal moment in history. It has been a year of division and isolation for so many – I hope this music will inspire not only the kind of curiosity and creativity that brings people together, but also the reflection, understanding and compassion we so desperately need moving forward.
"Many of these African-American composers – William Grant Still, Florence Price, Coleridge-Taylor Perkinson – had to navigate society at a time when racism, prejudice and segregation were commonplace. Today, artists like myself, and other young artists of colour, enjoy more of a sense of freedom and confidence in pursuing a career in classical music."
Includes world premiere recordings of works by Florence Price
Randall Goosby's Roots includes three world premiere recordings of works by Florence Price (1887 – 1953) who made history as the first African-American woman to have her music performed by a major US orchestra in 1933. After her death her music faded into obscurity however in 2009 manuscripts of Price's music were rediscovered. Roots features two 'Fantasies', commercially recorded for the first time, and 'Adoration', recorded with violin, makes its world debut too.
Maud Powell (1867 – 1920) was one of America's first internationally acclaimed violinists and she championed music written and performed by women and Black composers. Roots features her arrangement, for piano and violin, of Samuel Coleridge-Taylor's Spiritual 'Deep River'.
Coleridge-Taylor Perkinson (1932 – 2004) dedicated his 'Blue/s Forms', included on Roots, to African American violinist Sanford Allen, the first Black member of the New York Philharmonic, who is a close friend and mentor to Randall Goosby. Jascha Heifetz's virtuosic violin transcriptions from George Gershwin's (1898-1937) Porgy and Bess are also featured.
William Grant Still (1895 – 1978) was the first American composer to have an opera produced at NY City Opera. Randall Goosby has included his 'Suite for Violin and Piano', composed in 1943, which was inspired by three sculptures by notable artists associated with the Harlem Renaissance of the 1910s – 30s.
Roots also features Czech composer Antonín Dvořák's (1841-1904) 'Sonatina', composed in the autumn of 1893 when the composer was staying in New York City, which is heavily influenced by Native American melodies and Negro Spirituals.
'Shelter Island', a specially commissioned bluegrass and R&B-inspired contemporary work by young composer Xavier Dubois Foley, also receives its world premiere recording on Roots.
Randall Goosby explained, "If it weren't for these composers, these artists and this music, I wouldn't be able to do what I'm doing today. This recording is a tribute to their lives and experiences, and their dedication to creating this art that we all love."
About Randall Goosby
Randall Goosby's father is African-American and his mother is Korean. He started leaning violin at the age of seven and he made regular trips from his home in Memphis, Tennessee to New York City, where Itzhak Perlman had arranged a full scholarship to study with him at Juilliard. Goosby's concerto debut with the Jacksonville Symphony aged nine was followed, at thirteen, with the New York Philharmonic at a Young People's Concert and with the Cleveland Orchestra where his performance was praised for "an astonishing degree of musical maturity" (Cleveland Plain Dealer). In addition to his demanding performance schedule Randall Goosby shares his love of music through community engagement programmes across the United States.
Randall Goosby's Roots will be released on 25 June 2021 and can be pre-ordered here.
Do you want to be the first to hear the latest news from the classical world? Follow uDiscover Classical on Facebook and Twitter.
---
Format:
UK English