Listen To Gerald Clayton And Charles Lloyd's 'Peace Invocation'
'Bells On Sand' is out April 1.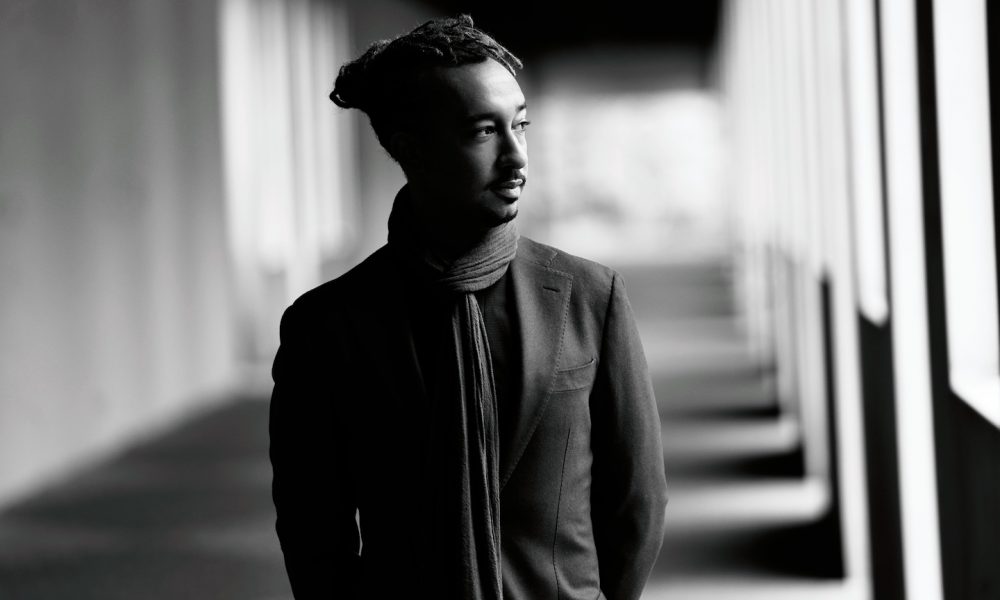 Pianist Gerald Clayton and saxophonist Charles Lloyd have offered a transcendent duet performance on "Peace Invocation," the third single to be revealed from Clayton's gorgeous new Blue Note album, Bells On Sand, which comes out April 1.
"Peace Invocation" follows the release of the album's opening track "Water's Edge" featuring Clayton in a trio setting with his father John Clayton on bass and Justin Brown on drums, and "Damunt de tu Només les Flors," a piece written by the Catalan composer Federico Mompou which features a stunning vocal performance by MARO. Clayton will be performing music from the new album at the Village Vanguard in New York City March 22-27.
Gerald Clayton - Peace Invocation Ft. Charles Lloyd
"I hope these reflections encourage people to step back and recognize that our testaments—songs, stories, intentions—lay atop an ever-shifting landscape," says Clayton. "To look at things from this zoomed-out perspective might allow for a union between past, present, and future. It might allow us to embrace the totality of our life experience. That we may consider the lessons from our past when living the present moment in a way that serves the future."
For the past decade, the music of Federico Mompou has enthralled Clayton, but Bells On Sand documents his first recording of Mompou's compositions. The album presents lush, understated interpretations of "Elegia," "Paisajes II. El Lago," and the aforementioned "Damunt de tu Només les Flors," the title of which translates as "Above You Only Flowers."
"Mompou's music is laid out so masterfully, so economical in the spread of his voicings, that it feels a bit unnecessary to add anything original to it," says Clayton. Though his treatment of Mompou's works is true to the composer's intention, Clayton sought textural orchestration outside their traditional context: electric piano, vibraphone, arco bass, drums and percussion. Coming from a maternal family of bell makers, Mompou becomes a grounding symbol for Bells On Sand, but the title also signals something less explicit yet entirely universal.