Imagine Dragons Near End Of Road, Second Album Beckons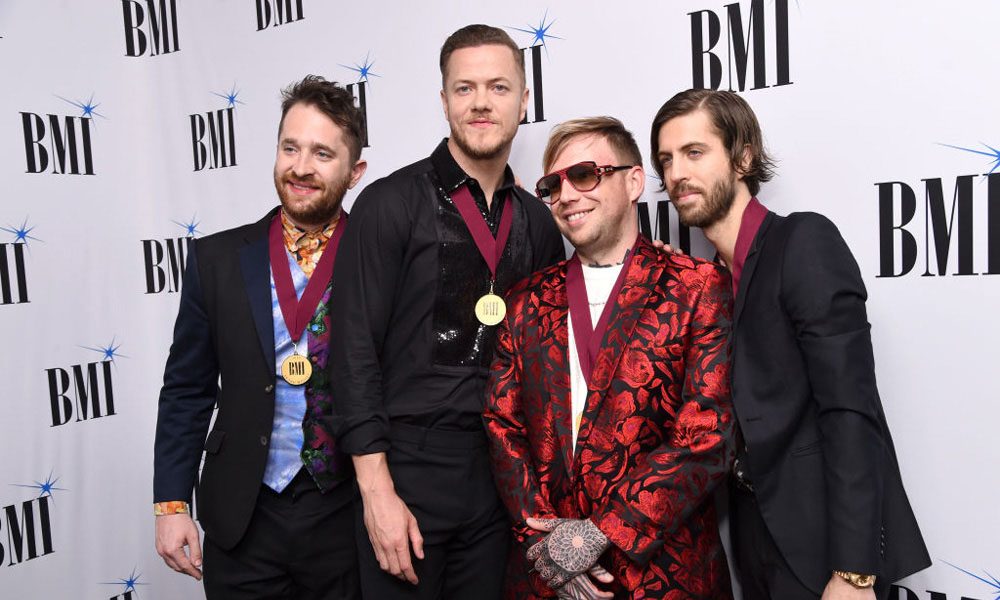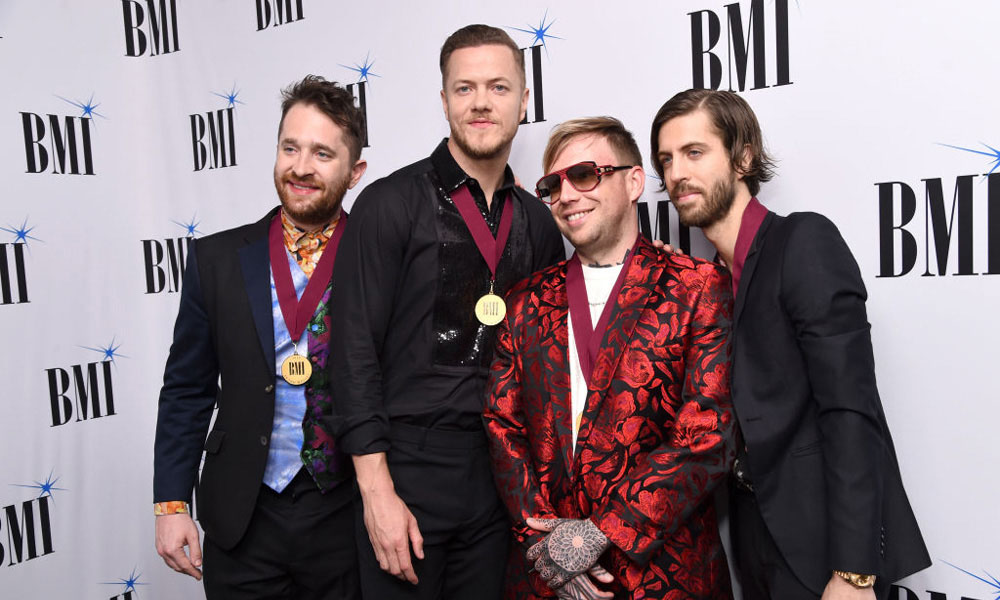 Imagine Dragons are close to concluding their European tour with shows at the Reading and Leeds Festivals later this month, as they plan towards the follow-up to their hugely successful debut album 'Night Visions.' The band from Las Vegas posted this "family portrait" on their Twitter account last week.
The quartet are in Budapest for a show there tonight (Wednesday 13th), followed by one in Holland on Friday, three in Germany from Aug 17-20, then their final European dates at Reading on August 23 and Leeds on the 24th.
Imagine Dragons told Billboard in May that in between touring commitments, they'd already started work on the follow-up album, taking a house in their home city of Las Vegas and turning it into a recording studio. Many of the songs that will be on the next record have been written on the road.
"There are a lot of road songs and all the emotions that come with that," said frontman Dan Reynolds. "I think it will be a special record because it really encapsulated the whole process of going from being a small nothing band to actually playing arenas. There are a lot of interesting things that go on between that. We're excited with how it's turning out."
Meanwhile, the 'Night Visions' album is still going strong, having sold well over two million copies in the US, and with worldwide sales estimated at around 3.5m. The album has climbed back 42-33 in its 71st week on the UK chart, where it's certified platinum, in advance of their British visit.
Format:
UK English