Inhaler Return With Driving New Single 'These Are The Days'
It's the first piece of new material from the Dublin band since their chart-topping debut album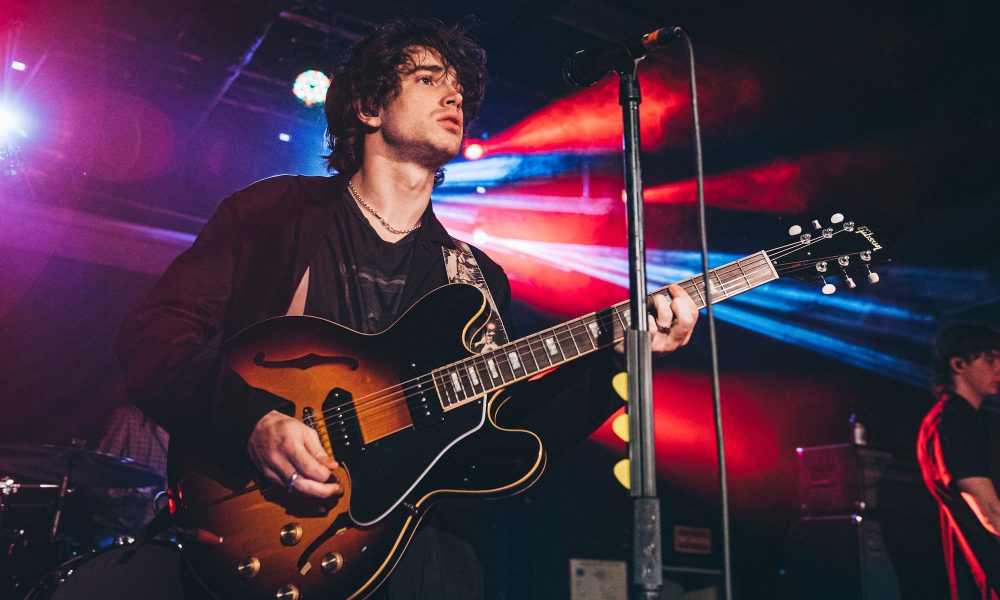 Inhaler have returned with the brand new single "These Are The Days," the Dublin quartet's first piece of new music this year.
The track follows on from their breakthrough debut album It Won't Always Be Like This, which topped the charts in both the UK and Ireland upon its release last summer.
"These are, these are the days that follow you home," the band sing on the driving chorus. "These are the days that kiss you on your broken nose/These are the days that you don't miss the feeling of being alone."
"These Are The Days" is the first track to emerge from the sessions for Inhaler's forthcoming second album, according to a press release. More information on the new record will be shared soon.
The single will continue to add to the Dublin band's impressive streaming figures, which have already seen them rack up over 140 million combined streams globally, while their debut was a certified Brit Breakthrough that sold over 120,000 across the world.
The track will also likely be one of the soundtracks of this summer's festival season, with Inhaler scheduled to perform at numerous major events over the coming months. Later this month, they will make their debut appearance at Glastonbury Festival on the lauded John Peel Stage, while their itinerary also includes stops at Nos Alive, BBK Live, Truck, Tramlines, Lollapalooza Chicago, and Japan's Summer Sonic.
The band will also support Arctic Monkeys at their gigs across mainland Europe, as well as opening for Noel Gallagher and Kings Of Leon on various dates.
Last year, Inhaler shared a cover of Billie Eilish's "Your Power" as part of their My Honest Face EP. Their take on the song had previously only been available on the Apple Music 'At Home' EP and was performed for Annie Mac on BBC Radio 1.
The Irish quartet are one of the most exciting bands to emerge over the past few years and debut album, It Won't Always Be Like This, lives up to their thrilling potential. Singer and guitarist Eli Hewson, bassist Robert Keating, guitarist Josh Jenkinson, and drummer Ryan McMahon have made a record that captures their evolution from exciting upstarts to refined songsmiths. It takes in a dazzling array of sonic textures, where huge, hooky choruses perfectly meld with intricate, dynamic instrumentation.