Rolling Stones Launch Online Version Of London Store RS No.9 Carnaby
The online store offers a fully immersive, 360-degree virtual shopping experience.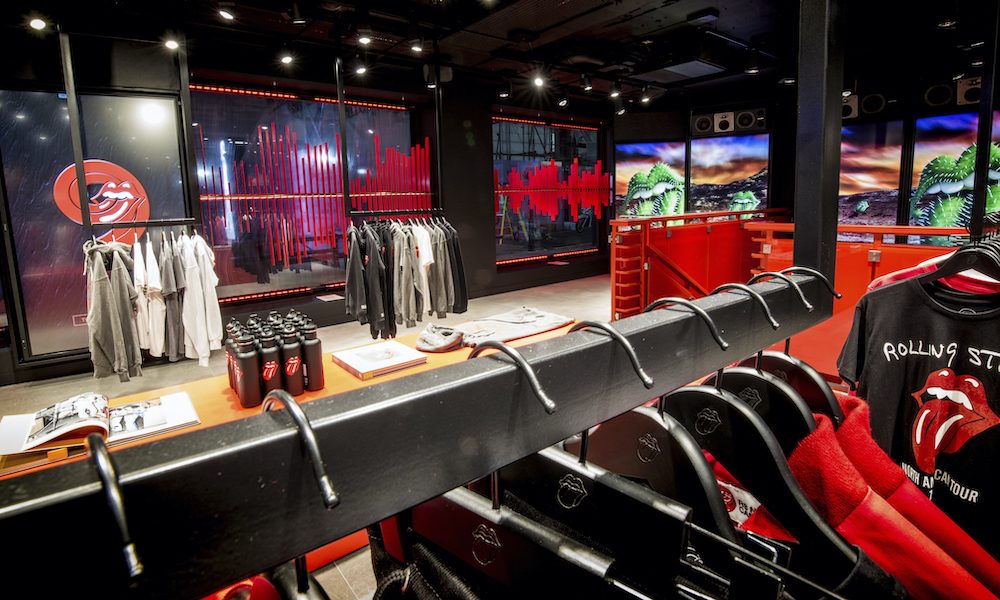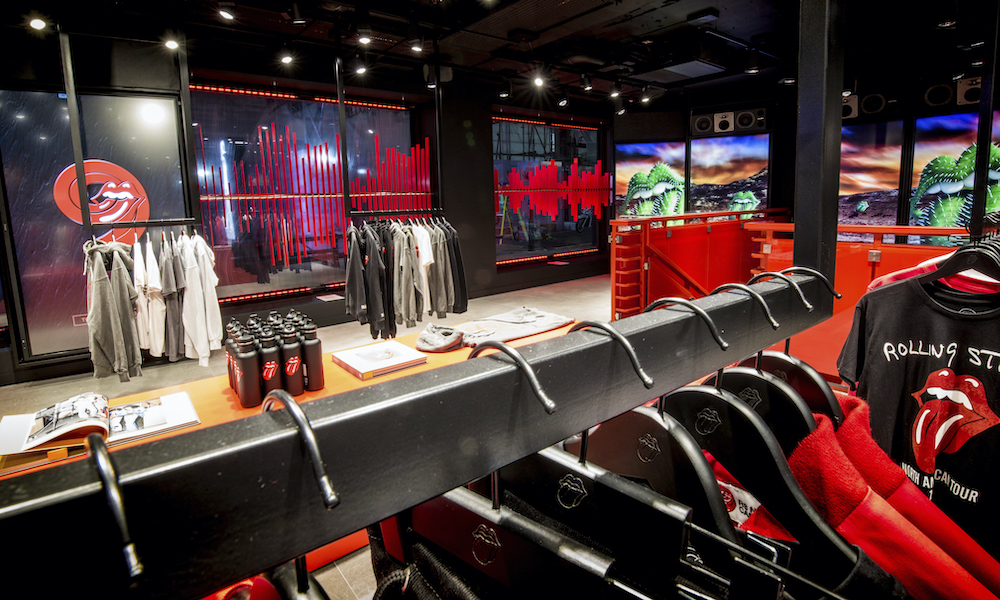 The Rolling Stones have launched an e-commerce version of their flagship London store RS No.9 Carnaby. The physical store opened in Carnaby Street, Soho in September.
The online incarnation of RS No.9 Carnaby offers a "fully immersive, 360-degree virtual shopping experience," allowing customers all over the world to visit the store's two floors. The ever-changing stock features an impressive array of Rolling Stones merchandise, memorabilia, records and limited edition accessories and giftware.
One of the features of the launch in September was the introduction of Stones Red, the official Pantone colour established from the first use of the world-famous tongue-and-lips logo.The store also has a bespoke T-shirt customisation station.
Online visitors will also be able to visit the sound booth room, downstairs at the physical site, which hosts collaboration pieces with bespoke lines, such as the exclusive Stutterheim rain mac. The range of fashion and accessories is now augmented by new lines such as Christmas baubles.
Current bestsellers at the online store include a silk face mask, a leopard tongue washed crewneck sweatshirt, and a giant umbrella with the tongue-and-lips logo, which is seen far and wide throughout. The autumn/winter collection features "fashion forward silhouettes, influenced by workwear and includes cargo jackets, fleece zip-ups and a work vest." It features "leisure and utility trends which currently dominate the fashion sphere." A kids' Moto fleece zip jacket, a classic tongue military cargo jacket, and a striped black red rugby shirt are among the items available.
The shop was created in a partnership between the Stones, Universal Music Group, and Bravado, UMG's merchandise and brand management company. John Habbouch, GM and CFO of Bravado, said: "We are excited to be able to take the brand new RS No.9 Carnaby store to the world and to allow customers and fans to shop the collection from the comfort of their own homes through an immersive and unique online experience of this exciting retail space."
Listen to the best of the Rolling Stones on Apple Music and Spotify.