reDiscover Dinah Washington's 'What A Diff'rence A Day Makes'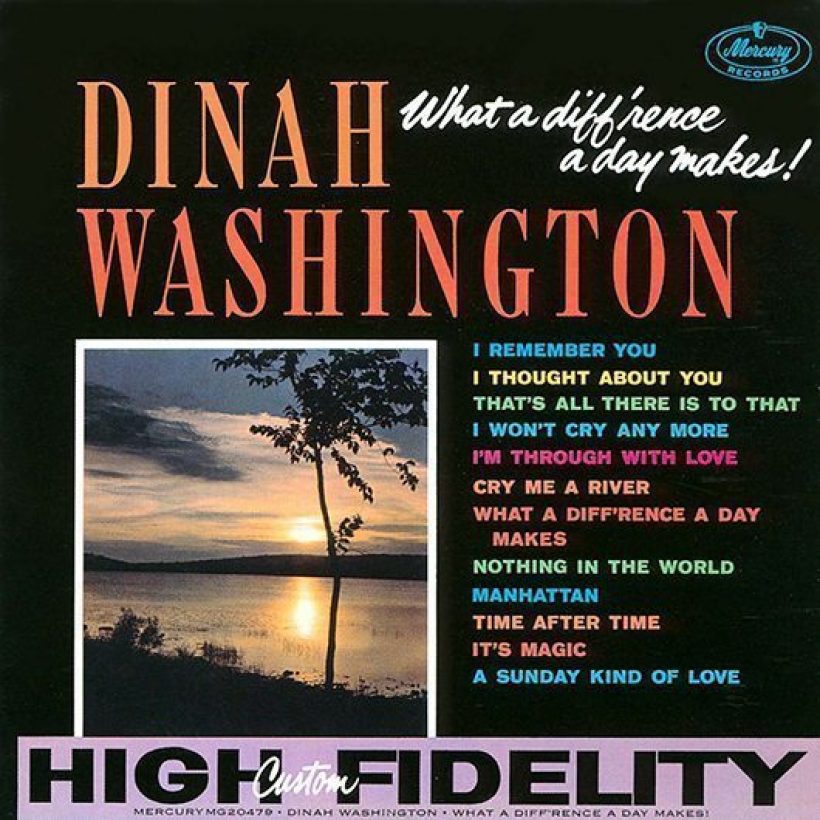 Warning! This is not an album for jazz purists. But it is the album that took Miss Washington from a relatively unknown blues singer and catapulted her to fame in America, becoming her first long player to make the Billboard charts, reaching #34 and spending 22 weeks on the best seller list. It's success on the charts was reflected in the fact that the title track won Dinah the Grammy Award for Best Rhythm & Blues Recording at the Grammy Awards of 1960.
Recorded during July and August 1959 with orchestral settings by Belford Hendicks that are by no means ground breaking, yet there's no keeping a great voice down and Dinah glides across the shimmering strings with her dexterous vocals.
Although most of the orchestra are unidentified it does include pianist Joe Zawinul who had been in Maynard Ferguson's band and would later co-found Weather Report along with the unmistakable sound of Kenny Burrell on guitar. They, like just about every musician who worked with her respected her talent and professionalism, along, it's been said, with "an ear so keen that she could, she said, hear grass grow.
Dinah once said, "I lead with my heart all the time," and with this in mind just listen to the beauty of 'What A Diff'rence A Day Makes', 'A Sunday Kind Of Love' and 'Cry Me A River' along with the other nine tracks on the album and you will be beguiled.
Format:
UK English