Watch Hania And Dobrawa's Video For 'Dunkel'
Hania and Dobrawa's video for new single 'Dunkel', from their album 'Inner Symphonies', was inspired by Netflix sci-fi thriller 'Open Your Eyes'.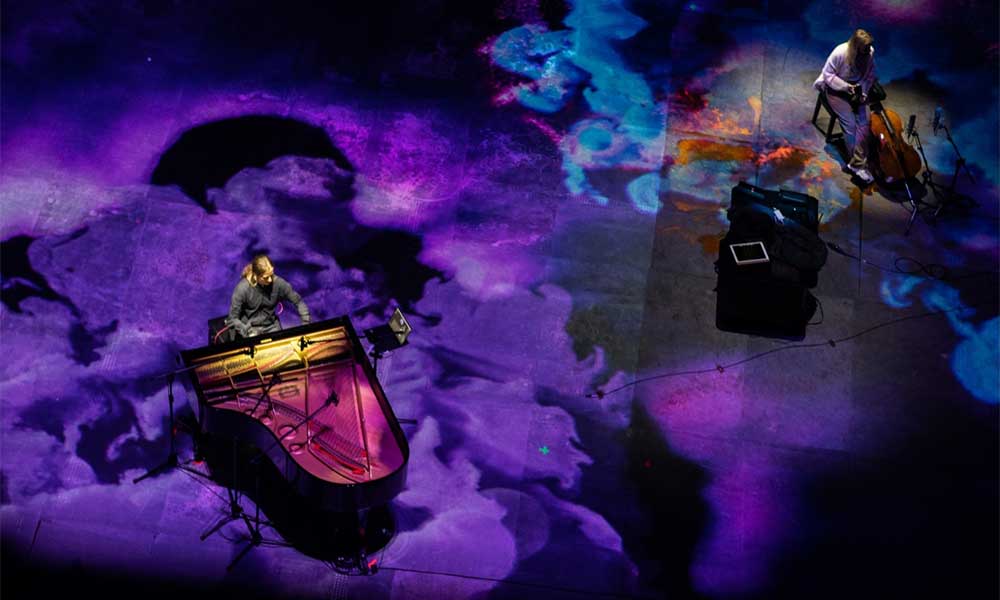 Watch Polish duo Hania Rani and Dobrawa Czocher's video for new e-single 'Dunkel', released today, featured on their forthcoming debut Deutsche Grammophon album Inner Symphonies. "'Dunkel' in German means 'dark', and the pandemic times in which we were writing this music felt like that – full of fears and question marks," explained Hania and Dobrawa. "Music was the perfect tool to depict these emotions."
Inspired by Netflix sci-fi thriller series Open Your Eyes
The release of 'Dunkel' coincides with a major Netflix Poland campaign for its new six-episode sci-fi thriller Open Your Eyes. To promote the launch of the series Hania Rani, Dobrawa Czocher and Netflix Poland made a short film, inspired by the show's immersion in the world of the mind, identity and artistic talent, which invites viewers to look inside the artists' creative process and witness their emotions while performing. To allow the audience to see the music Hania and Dobrawa were connected to a brain-computer interface while performing. The collected signals were then translated into 3D simulated animations in real time and projected back onto the environment.
Otwórz Oczy i Zobacz Muzykę | Hania Rani x Dobrawa Czocher | Netflix
Hania Rani said, "The technology used made it possible to witness the performance as we experience it – it's an interesting process. But I hope that the result will be primarily understood as the power of music, art and human emotions."
Dobrawa Czocher: added, "I believe that human minds have incredible power, mind and art have incredible strength. I approached this project with openness and curiosity about what it will bring and what it will show about my emotions, or what is happening inside me, inside us when we perform our music."
Featured on Hania and Dobrawa's new album Inner Symphonies
'Dunkel' is featured on Hania and Dobrawa's forthcoming album Inner Symphonies, released 15 October 2021. The central element of Inner Symphonies is hope. Dobrawa recalled, "The world seemed to be falling apart when we began work on the album, but we had hope for a better future." Hania and Dobrawa will launch an extensive Inner Symphonies European tour in Hamburg on 22 September at Deutsche Grammophon's Yellow Lounge @ Reeperbahn Festival.
Polish duo Hania Rani and Dobrawa Czocher have been friends since they met as teenagers at music college in Gdansk, they then both studied at Warsaw's Fryderyk Chopin University of Music and established their hugely successful careers. Dobrawa is now principal cellist of the Szczecin Philharmonic Orchestra and composer-pianist Hania's latest solo release, Music for Film and Theatre, entered the Top 10 of the UK Classical Album Chart this summer, shortly before she was named Composer of the Year at Fryderyk 2021, the annual Polish Music Awards.
Hania Rani and Dobrawa Czocher's new album Inner Symphonies will be released on 15 October 2021 and can be pre-ordered here.
Do you want to be the first to hear the latest news from the classical world? Follow uDiscover Classical on Facebook and Twitter.
---
Format:
UK English