Composer-Pianist Havasi Signs To Universal Music
Havasi has announced a global agreement with Universal Music Group and will release new collection 'The World of Havasi' in April 2022.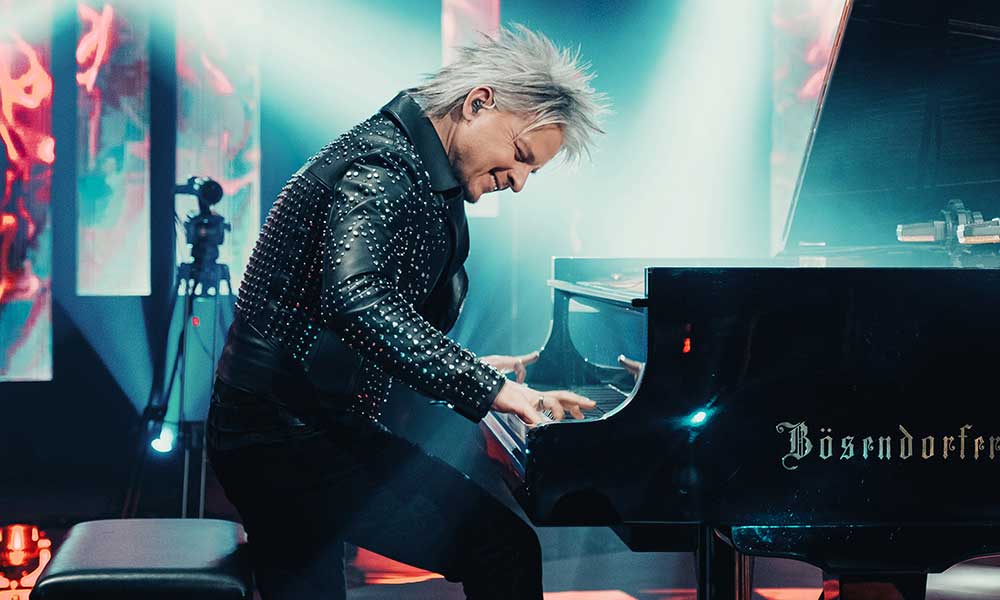 Award-winning composer, pianist and entertainer Havasi, whose sold-out arena shows and rock-star charisma have earned him a rapidly growing fanbase worldwide, has announced a global recording agreement with Universal Music Group (UMG), the world leader in music-based entertainment.
The World of Havasi will be released in April
Havasi's new agreement with Universal Music Group spans future recorded music, merchandising, brand partnerships and his extensive catalogue of 13 albums will be available digitally for the first time. In addition The World of Havasi, a new collection released on 8 April, features some of his most popular compositions including 'The Road', 'Prelude (Age of Heroes)', 'The Duel', 'Freedom', 'The Storm' as well as a previously unreleased new track. Havasi will work with Universal Music Austria and the Electrola label who will support his unique creative and artistic vision.
"I believe you can achieve any goal if you work with a team that shares your vision," said Havasi. "Music is a blessing and I've always wanted to take the audience on a journey with me. With the help of Universal, this journey will be more exciting than ever."
Managing Director of UMG Austria, Cornelius Ballin, noted, "It's extremely rare to find a combination of outstanding artistry, vision and professionalism as with Havasi and his team. Their inspiring collaboration makes you feel part of the journey from day one. I am extremely excited for Universal Music to contribute to Havasi's future global success."
"A great piano virtuoso with the stage presence of a rock 'n' roll star"
Managing Director of Electrola, Jörg Hellwig, added, "Havasi combines the skills of a great piano virtuoso with the stage presence of a rock 'n' roll star. At Universal Music, we want to help bring his sensational talent and creative vision to an even broader audience around the world. We are delighted to be partnering with Havasi and his team for this next chapter in his extraordinary career."
Havasi, described as "Hungary's biggest musical export since Bartók" (The New York Independent), is a classically trained virtuoso pianist who graduated from the Franz Liszt Academy of Music, Hungary's most prestigious conservatoire. He draws inspiration from different ages and genres – combining his classical roots from Liszt and Chopin, the cinematic scope of today's leading soundtrack composers and contemporary influences from the world of rock, pop and beyond.
Havasi's original compositions have been performed at some of the world's most iconic venues including New York's Carnegie Hall, the Sydney Opera House and London's Wembley Arena. His extravagant live shows combine piano, orchestra, choir, vocalists, visuals, fireworks and acrobatics creating a rock-star spectacle. He explained, "I am trained as a classical musician, but I have always seen myself first and foremost as an entertainer, a showman." His forthcoming tours include concerts in Dubai, Europe and the US.
Havasi's innovative compositions and live performances cross musical boundaries and his new global agreement with Universal Music Group will enable his music and artistry to reach an even wider audience around the world.
Listen to This Is Havasi on Spotify.
Do you want to be the first to hear the latest news from the classical world? Follow uDiscover Classical on Facebook and Twitter.
---
Format:
UK English