Mitsuko Uchida Announces New Recording Of Beethoven's 'Diabelli Variations'
Celebrated pianist Mitsuko Uchida has recorded Beethoven's 'Diabelli Variations', one of the greatest works in the piano repertoire.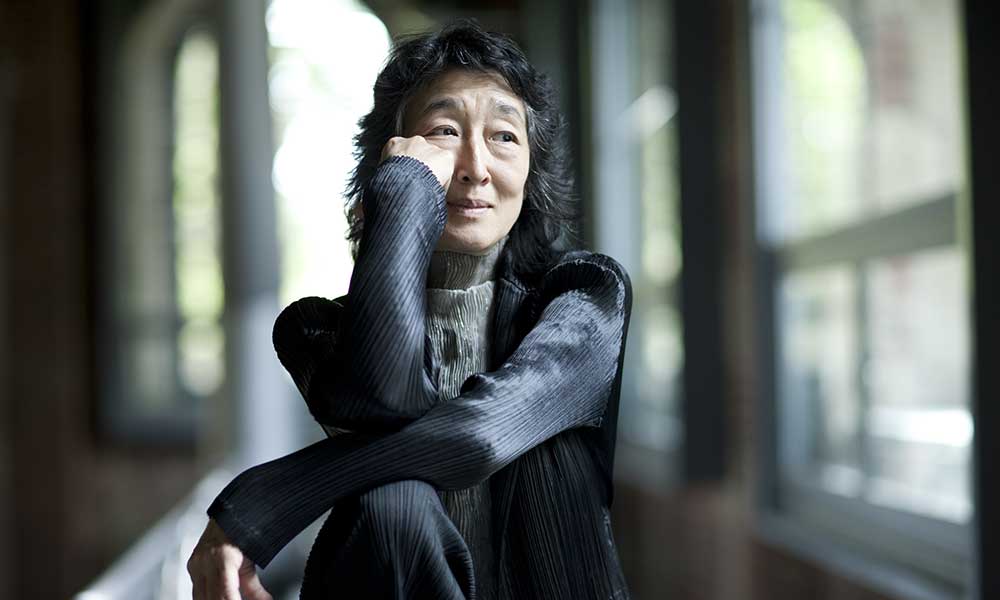 Multi-Grammy award-winning artist Mitsuko Uchida, DBE, will release her new recording of Beethoven's Diabelli Variations, her first album in six years, on 8 April 2022. Mitsuko Uchida is among the most celebrated living interpreters of the music of the Classical period and the recording features her interpretation of one of the greatest works in the piano repertoire.
Beethoven: 33 Variations in C Major, Op. 120 on a Waltz by Diabelli - Tema. Vivace
"Mesmerizing" performances
Mitsuko Uchida's live performances of Beethoven's Diabelli Variations have been praised as "mesmerizing" by The Guardian, "dazzling" by The Arts Desk and "compelling to the end" by the New York Times. Her acclaimed discography, which includes the complete Mozart and Schubert piano sonatas, has earned her two Grammy Awards, a Gramophone Award and two BBC Music Magazine Awards. Mitsuko Uchida is known as a peerless interpreter of the works of Mozart, Schubert, Schumann and Beethoven, as well for being a devotee of the piano music of Alban Berg, Arnold Schoenberg, Anton Webern, and György Kurtág.
Beethoven's Diabelli Variations
Beethoven's Diabelli Variations is a monumental work that is regarded alongside Bach's Goldberg Variations as the pinnacle of the variation form. Alfred Brendel has described them as "the greatest of all piano works".
In 1819 the dilettante composer and publisher Antonio Diabelli wrote a waltz and commissioned around 50 of the leading composers in Vienna (including Franz Schubert) to compose a single variation on his theme. Beethoven, among them, was at first dismayed by the quality of the theme (describing it as a "cobbler's patch") and scathing of such collaborative models of work. However, Beethoven worked intermittently on a set of 33 variations for six years and transformed the mundane theme into one of the most sublime sets of variations for the piano ever composed. Beethoven's variations were published as an independent composition and the collaborative collection, including variations from Franz Schubert and Franz Liszt, were published later in a separate volume.
During the first half of 2022 Mitsuko Uchida will perform with the Chicago Symphony Orchestra and Riccardo Muti, The Cleveland Orchestra and Franz Welser-Möst, and the London Philharmonic Orchestra with Vladimir Jurowski. She will also embark on several tours of Europe and the USA in recital, with the Mahler Chamber Orchestra (of which she is Artistic Partner), and, with Mark Padmore, in a programme of Beethoven and Schubert Lieder.
Mitsuko Uchida's recording of Beethoven's Diabelli Variations will be released on 8 April 2022 and can be pre-ordered here.
Do you want to be the first to hear the latest news from the classical world? Follow uDiscover Classical on Facebook and Twitter.
---
Format:
UK English