Male Soprano Samuel Mariño Releases New Album 'Sopranista'
Samuel Mariño's new album 'Sopranista' includes arias by Mozart and Gluck recorded for the first time by a male soprano.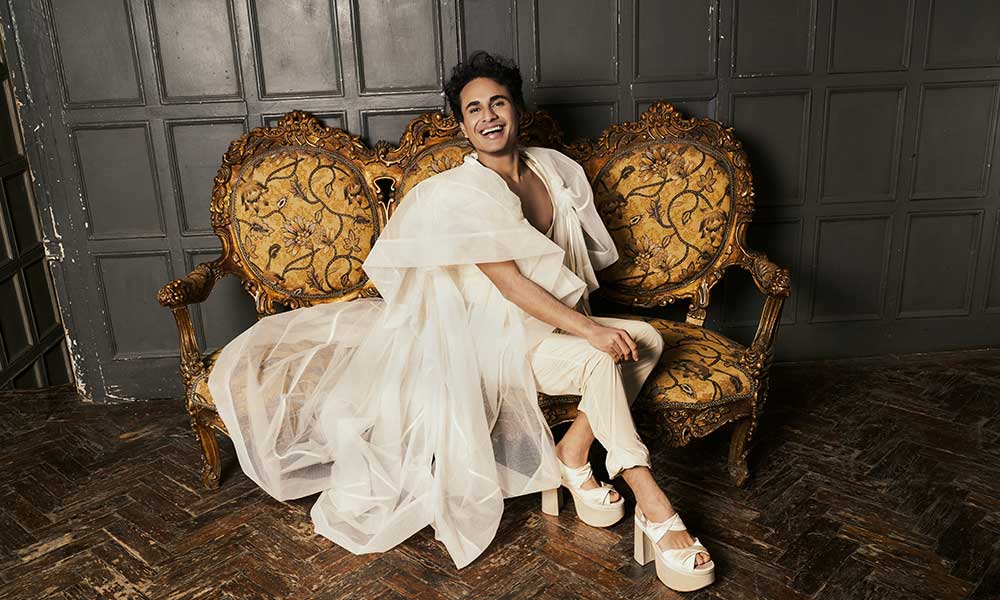 Venezuelan male soprano Samuel Mariño has released Sopranista, his debut album for Decca Classics. Sopranista (meaning male soprano) includes arias by Gluck and Mozart, more commonly performed by female voices in the centuries since castration was banned, recorded by a male soprano voice for the first time, and world premiere recordings of arias from Joseph Bologne's 1781 L'Amant Anonyme and Domenico Cimarosa's 1783 Oreste.
Saint-Georges: L'Amant anonyme / Act 1 - Son amour, sa constance extrême
"The most extravagantly talented male soprano"
Samuel Mariño is renowned for his gender-defying performances and the beauty and brilliance of his unique voice. Opera magazine described Mariño as, "Quite simply the most extravagantly talented male soprano I have yet heard".
Samuel Mariño said, "Whether someone feels like a man, a woman, non-binary, I want people to make music. When I wear a dress and make-up on stage, I do it because I love fashion and it's a statement. I get messages from transgender people who say thank you so much for being on stage like this. This encourages me to continue to make this art that I love so much."
Despite being bullied as a teenager for his high speaking voice Samuel Mariño decided to forego surgery, to lower his larynx and deepen his voice, and to pursue a career in singing. He studied at the National Conservatory in Caracas, the Conservatoire de Paris, and was mentored by Barbara Bonney in Salzburg.
Bonney encouraged Samuel Mariño to focus on the Mozart soprano arias that are threaded throughout Sopranista. He explained, "She said you can sing all the Mozart castrato roles that countertenors cannot sing. She taught me them all. Idamante from Idomeneo, Aminta from Il re Pastore, Sesto from La Clemenza di Tito, Cecilio in Lucio Silla, even Cherubino in The Marriage of Figaro, which even though it's not a castrato role she said I had the perfect voice for."
"When Samuel sings, he transports you to another world"
Laura Monks and Tom Lewis, co-presidents of Decca Records, noted, "As a teenager and despite the bullies and crushing pressure to conform, Samuel found the strength to stand out. As a result, he has travelled the world, charmed the musical world and become an extraordinary inspiring role model for acceptance and understanding. When Samuel sings, he transports you to another world. He is quite literally one-of-a-kind!"
Buy or stream Samuel Mariño's new album Sopranista here.
---
Format:
UK English