Bumper B.B.King Reissues Announced
On 14 May we lost B.B.King, aged 89 years old. Tributes flooded in from, not only from fans, but fellow musicians who were influenced by the Mississippi-born blues guitarist. King's fluid, string-bending "talking" style and patented vibrato on the guitar he dubbed "Lucille" influenced so many and every guitarist that followed him from Eric Clapton, Jeff Beck and Jimmy Page to John Mayer and Jack White owe him a debt.
Inducted into the Rock and Roll Hall of Fame in 1987, a 15-time GRAMMY® winner and Lifetime Achievement Award honouree, King was named by Rolling Stone in 2011 as No. 6 on its list of the '100 Greatest Guitarists of All Time.'
King's hits ranged from his first R&B chart-topper, '3 O'Clock Blues,' to now-standards including his signature hit, 'The Thrill Is Gone,' 'Sweet Sixteen,' "How Blue Can You Get?' 'Every Day I Have the Blues,' and his 1988 collaboration with U2, 'When Love Comes to Town,' which brought him a whole new generation of fans.
To mark what would have been King's 90th birthday on 16 September, a reissue of some of his catalogue on vinyl and digitally re-mastered for online retailers, will begin with the remaining 9 titles of his 11 celebrated early albums released on Crown Records, a subsidiary of Modern Records. On 11 September, joining the two other Crown Records titles already available (the 1956 LP release Singin' the Blues and 1958's The Blues), these nine releases on King's first label feature material that has been unavailable for decades.
Also available, a pair of classic live albums, Live at the Regal, and Live in Cook County Jail, will be re-released on 18 September, both on disc and digital form. A double-LP set, Deuces Wild, which features King performing duets with a series of noted partners, including Bonnie Raitt, the Rolling Stones and D'Angelo, will be issued on vinyl for the first time, in a special vinyl gatefold edition, 9 October.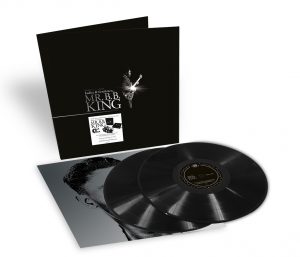 A very special double LP retrospective 'Ladies & Gentlemen… Mr B.B. King' will also be released on 6th November, featuring a selection of the best tracks form the already available 10CD box set. You can pre-order this now from the uDiscover store here. You can watch an exclusive video about the mastering and cutting of this vinyl release below:
The Crown Albums Catalogue: These nine late '50s-early '60s recordings on the Crown Records label make their digital debut. These nine titles include B.B. King Wails (1959), B.B. King Sings Spirituals (1960), The Great B.B. King (1960), King of the Blues (1960), My Kind of Blues (1961), More B.B. King (1961), Easy Listening Blues (1962), Blues in My Heart (1962) and B.B. King [a.k.a. The Soul of B.B. King] (1963).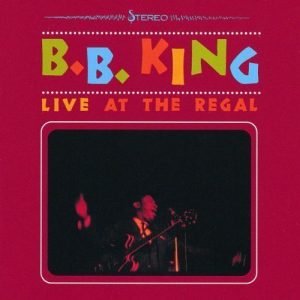 Live At The Regal: Recorded on 21 November, 1964, at the Regal Theater in Chicago and released the following year, is a Blues milestone, Rolling Stone named it No. 141 on its 500 Greatest Albums of All Time and it's included in the National Recording Registry at the Library of Congress.
Live In Cook County Jail: Recorded in Chicago's Cook County Jail on a hot fall day in 1970 and released the following year, the recording of this historic event was named #499 on Rolling Stone's list of the 500 Greatest Albums of All Time, hitting #1 on the Billboard R&B charts, #3 on the Jazz charts and #25 on the Top 200.
Deuces Wild: This double-album, originally released on 4 November, 1997, will be issued for the first time on 180-gram vinyl with a special gatefold cover on 2 October. The 35th studio album in his career, King hooked up with a series of celebrated duet partners for a set that showed off his remarkable range, including collaborations with Van Morrison ("If You Love Me"), Tracy Chapman ("The Thrill Is Gone"), Eric Clapton ("Rock Me Baby"), Bonnie Raitt("Baby I Love You"), D'Angelo ("Ain't Nobody Home"), The Rolling Stones ("Paying the Cost to Be the Boss"), Joe Cocker ("Dangerous Mood"), Dr. John ("There Must Be a Better World Somewhere"), Heavy D ("Keep It Coming"), Pink Floyd's David Gilmour & Squeeze's Paul Carrack ("Cryin' Won't Help You Babe") and Willie Nelson ("Night Life"). The disc was nominated for a GRAMMY® in the Best Traditional Blues Album category.