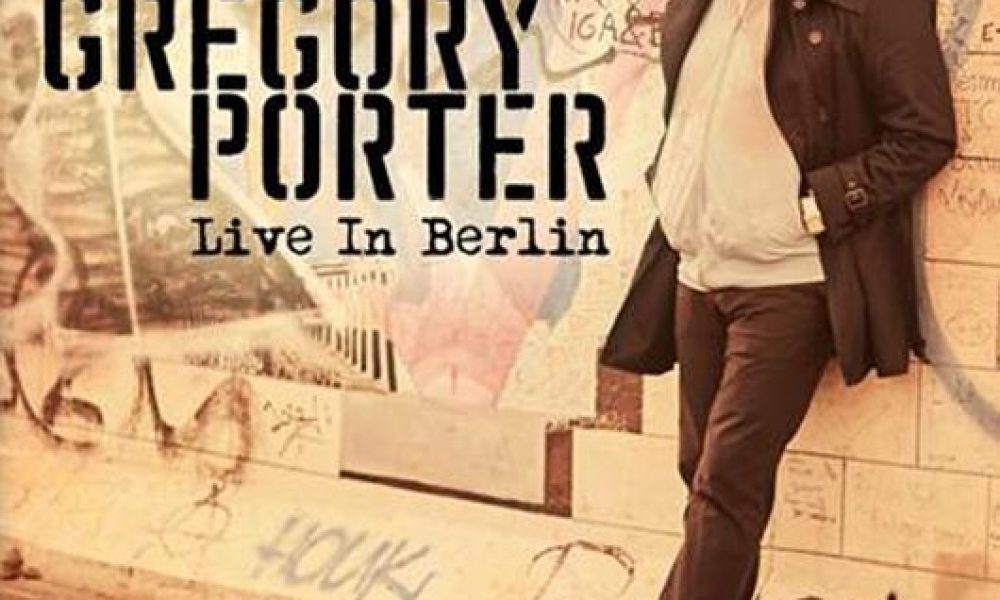 Gregory Porter has become one of the best loved jazz vocalists of his generation and is definitely up there with some of the best of all times. It's not difficult to understand why when you listen to his records, but especially when you see him in concert. His ability to hold the audience, spellbound, is something to behold. In this DVD that will be released on 18 November 2016, with minimal staging, simple lighting and the audience on all sides, it's the perfect way to understand the Porter-Phenomiunum. The focus is totally on the music allowing Gregory sublime voice to bring out the light and shade in his songs. "Live In Berlin" is an absolute treat…
Eagle Rock Entertainment's Live In Berlin will be released on DVD, Blu-ray, DVD+2CD and Digital and it captures a concert that includes signature songs such as 'Holding On', 'Liquid Spirit', the sublime, 'Hey Laura', 'Take Me To The Alley', 'Be Good (Lion's Song)', 'Water Under Bridges', '1960 What?', 'Don't Lose Your Steam' and more.
Since the release of his debut album Water in 2010, vocalist and songwriter and Blue Note recording artist, Gregory Porter has been a force to be reckoned with. His very personal blend of jazz, gospel, blues and soul has drawn in fans from around the globe, particularly with the release of his Grammy Award winning third album Liquid Spirit in 2013 and his hugely successful new album Take Me To The Alley. This concert, filmed at the Philharmonie Berlin on the 18th May 2016, captures Gregory Porter and his superb band performing tracks from across his career.
The Bonus Features on this release were also recorded In Berlin , we include an interview with Gregory Porter and the members of his band about their background, influences and the way they work together as a group.
The Line-Up of the band performing on "Live In Berlin" is Gregory Porter (vocals); Chip Crawford (piano); Jahmal Nichols (double bass); Emanuel Harrold (drums); Tivon Pennicott (tenor saxophone).
Format:
UK English