Tears For Fears Back In The Big Chair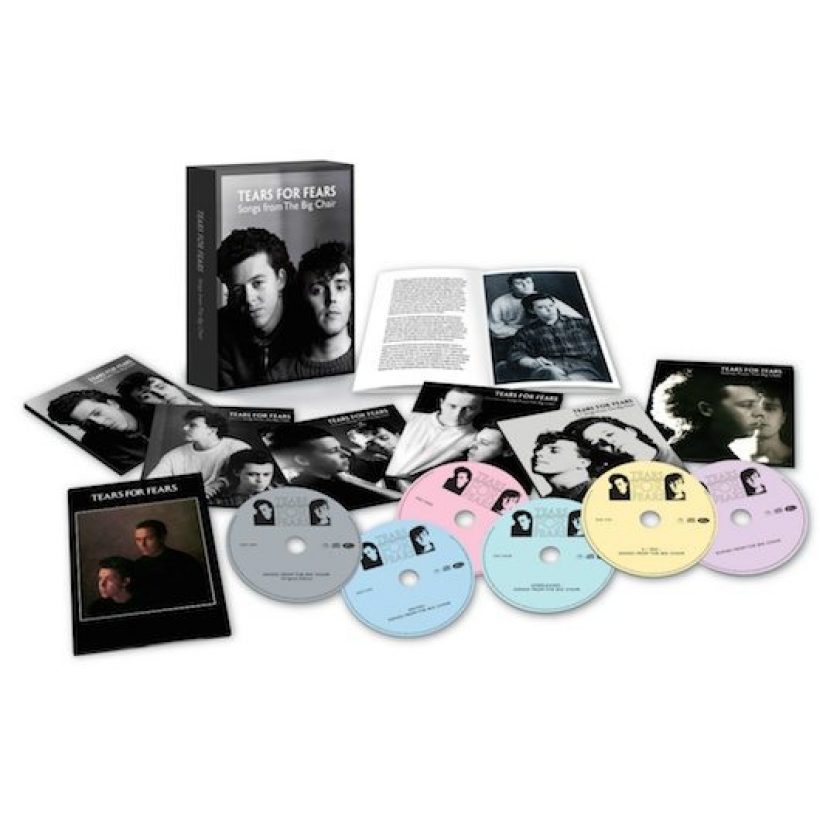 A deluxe reissue of Tears For Fears' ten-million-selling 1985 album 'Songs From The Big Chair' has been confirmed by Universal, in no fewer than five formats.
Tears For Fears - Songs From The Big Chair (2014 Deluxe Re-issue Trailer)
As the British duo of Roland Orzabal and Curt Smith continue to influence a modern generation of artists (with New Zealand star Lorde, for example, covering one of the album's theme songs, 'Everybody Wants To Rule The World'), the new reissue will be out on November 10. It's available for pre-order here.
The six-disc Super Deluxe edition of the re-release will feature four CDs including many remixes and b-sides, a disc of nine previously unavailable material and a 5.1 surround sound version of the original album by Grammy nominee and modern-day progressive rock figurehead Steven Wilson.
This edition also contains a 30-page replica tour programme and a 32-page booklet. A disc of period footage includes performances from 'Top Of The Pops,' original videos, an interview with producer Chris Hughes from the 'Scenes' DVD and much more. There will also be a two-CD Deluxe edition, a single-CD remaster, a 180-gram heavyweight vinyl release and a Pure Audio Blu-Ray format. Pre-orders for the Digital Super Deluxe Edition will receive an instant download of the full original remastered album.
'Songs From The Big Chair' also included the signature songs 'Shout,' 'Mother's Talk' and 'Head Over Heels,' and became a massive worldwide breakthrough for the duo, at a time when UK music established a new period of dominance in America, in the so-called 'Second British Invasion.' Whereas their debut album 'The Hurting' had reached a modst No. 73 in America, this sophomore release spent five weeks at No. 1 there and sold five million copies. It also led to further platinum-selling success in the US with the 'Seeds Of Love' follow-up and the compilation 'Tears Roll Down (Greatest Hits 86-92).' Tears For Fears' six studio album releases to date have sold some 30 million units worldwide.
Orzabal and Smith are now working on what will be the first TFF album for more than a decade (since 2004's 'Everybody Loves A Happy Ending'), pencilled in for 2015 release.
Format:
UK English