Abbey Road Songwriting Contest Features Nile Rodgers Among Judges
The studio is offering writers the chance to win online feedback sessions with a panel of respected industry judges and mentors.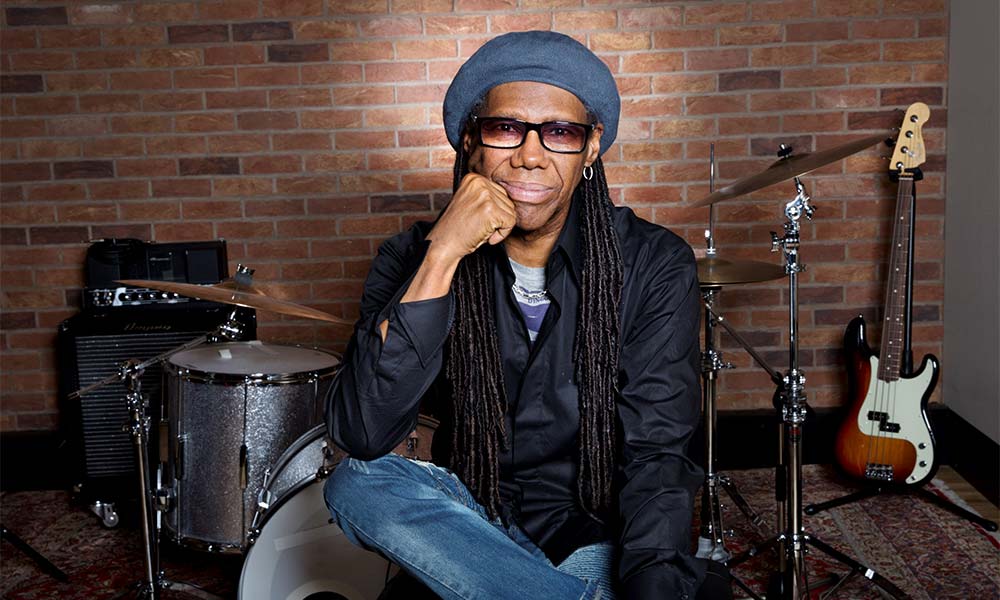 Nile Rodgers is among the judges of a new songwriting competition launched this week by the world-famous Abbey Road Studios. The facility is offering writers the chance to win online feedback sessions with a panel of respected industry judges and mentors.
Composers are invited to record their original songs on Abbey Road's free songwriting app Topline and submit them with their name, country and track title. The deadline for entries is midnight on Monday (27 April) BST.
The submissions will be shortlisted by a team of engineers from Abbey Road consisting of Daniel Hayden (recordist), Chris Parker (assistant engineer), Andy Maxwell (assistant engineer) and Alex Wharton and Oli Morgan (both mastering engineers). They will select a maximum of between five and eight songs that each judge and mentor will then review.
The team of judges consists of some of the studio's "closest songwriting collaborators and friends," including beloved producer-writer Rodgers, who is Abbey Road's chief creative advisor. Joining him are three of his favourite songwriters: Jamie Scott (One Direction, Rag'n'Bone Man, Rudimental, Jess Glynne), Giorgio Tuinfort (David Guetta, Rihanna, Sia, Ariana Grande, Whitney Houston) and Poo Bear (Justin Bieber, Ed Sheeran, Billie Eilish, Mariah Carey).
Each judge will not only choose a winner from the shortlist, but will work with their individual winner, giving them each a 30-minute online feedback session. These will take place via online video conference, organised and provided by Abbey Road. The four winners will be based on the "originality, invention and artistic values of the submitted song."
Abbey Road's virtual space
"We hear from our fellow musicians and songwriters how they miss the studios and having close contact with their fellow artists," says Abbey Road's head of digital, Dom Dronska. "While we can't give them access to our studios just yet, we can share an online space, where they can capture their songs without equipment, and they can share them easily with us, with their producers or topliners.
"We want to give them a reason to write and offer inspiration from some prolific songwriters connected to us, creating a big songwriting momentum," continues Dronska. "Let's hear some new songs which can pull us through the most difficult times, with lyrics which fade into our dreams, helping us to accept life as it is."
"A source of inspiration"
Adds Mark Robertson, Abbey Road's head of brand and communications: "We want to be a source of inspiration and support to all creatives navigating this unsettling time, and this competition exemplifies the spirit of collaboration that we see in the house when we are open.
"Nile's songwriting at Abbey Road is symbolic of how we are transforming the studios. He's written over one hundred songs with artists including Bruno Mars, Anderson .Paak, SG Lewis, David Guetta, Jorja Smith and Rudimental. His unparalleled body of work and expertise as a producer mean there couldn't be a better person to guide and lead this competition.
"An unmissable chance to learn"
"Thanks to [Rodgers'] manager Merck Mercuriadis," continues Robertson, "we have three more of the biggest writers in the world as mentors in the shape of Poo Bear, Giorgio Tuinfort and Jamie Scott, making this an unmissable chance to learn from the best."
More information on how to enter the songwriting competition, and how to access the Topline app, is available here.
Format:
UK English