Airbourne Take uDiscover Music's 'Beer Bomber Challenge'. Watch Now!
Airbourne's latest UK tour, in support of their 'Boneshaker' album, kicks off in Norwich on 13 November.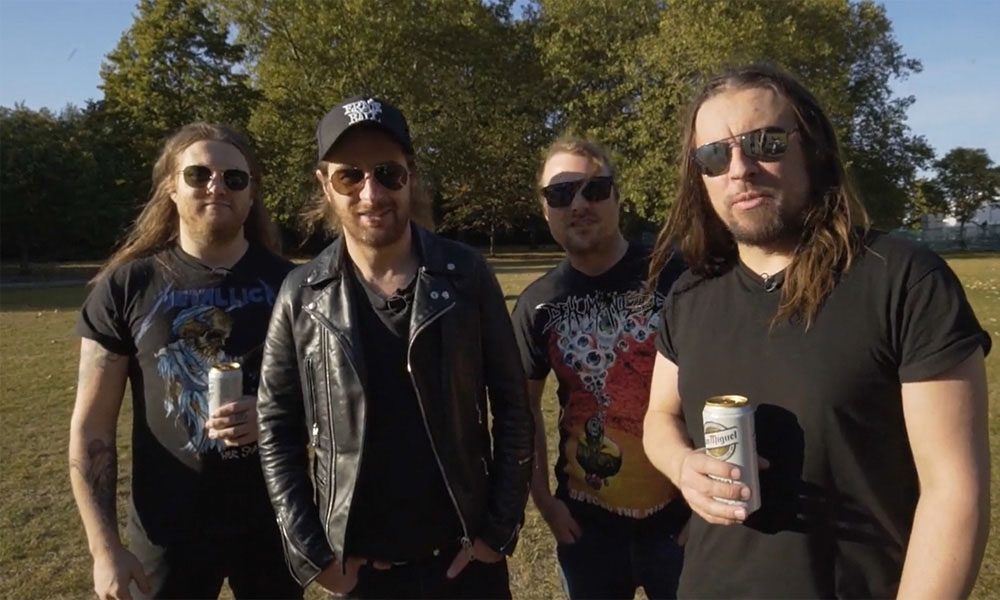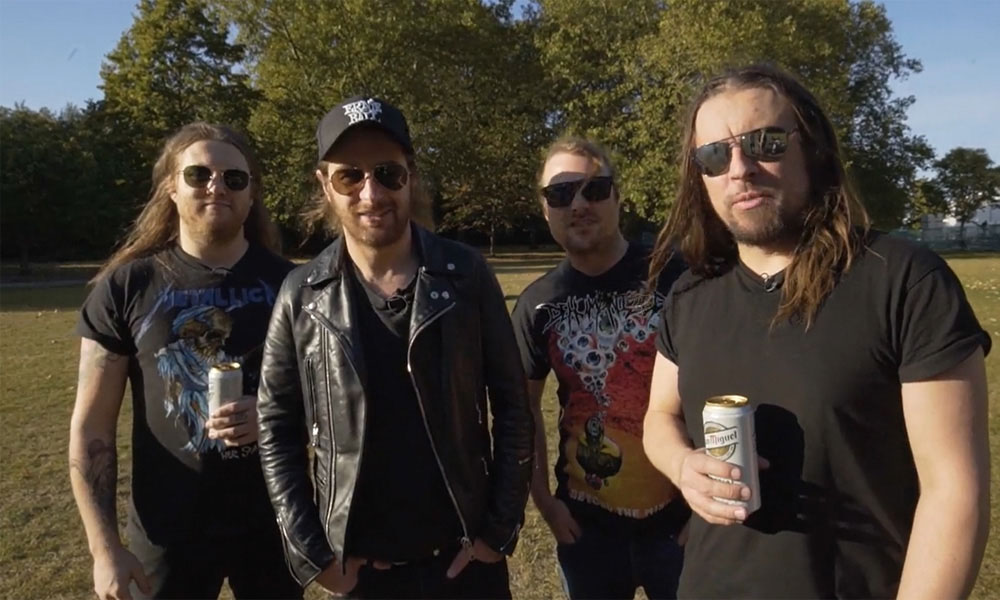 Ferocious Aussie rockers Airbourne are renowned for fantastic music and their incendiary live shows, but they also have an unquenchable passion for beer – so uDiscover Music threw the gauntlet down with the 'Beer Bomber Challenge'.
The band have rarely been off the road since they first formed in 2003, so it's no great surprise to learn that their itinerary in support of their new album, Boneshaker – released on 25 October through Spinefarm Records – will keep them on the road for at least the next 12 months.
However, every band needs some downtime, so when Airbourne recently stopped by in London, they took uDiscover Music up on our 'Beer Bomber Challenge'. Watch it, below.
The Beer Bomber Challenge With Airbourne | uDiscover Music
"The great thing about an Airbourne show is free beer," says vocalist/guitarist Joel O'Keeffe. "We're always throwing them out and the crowd nearly always catch them!
"So the idea of the 'Beer Bomber Challenge' is this: you have three targets set up – a big hole, a medium hole and a very small hole and you just gotta get the beer in!"
The 'Beer Bomber Challenge' may not sound like rocket science, but you'll see that skill and finesse is required. And there was more than just pride at stake: the losers had to a drink foul fruit-infused beer of the winner's choosing.
All four members of the band – Joel, his brother Ryan O'Keeffe (drums), Justin Street (bass) and Harri Harrison (guitar) – took part, and while you need to watch the video to discover who won, we can reveal that it was a close-run contest.
As uDiscover Music previously reported, Airbourne's forthcoming UK dates kick off in Norwich on 13 November and concluding in Oxford on 30 November. This extensive run will see the all-action Aussie rockers pushing energy levels to head-spinning new heights. For tickets and further information on all the dates, visit Airbourne's official website.
Joel O'Keeffe says of the forthcoming dates: "G'day, Scotland, Wales and England! We've missed you so much that we're coming back with a tour to rock your skulls clean off! As always, I'll be chuckin' out free beer. So do yourself a favour, take the next day off and let us do the rest! It's gonna be an absolute Boneshaker!!!"
Boneshaker is out now and can be bought here.
Format:
UK English