Alessia Cara Shares 'Jingle Bell Rock' Videos
Cara will be unveiling a video for 'Make It To Christmas' later this month.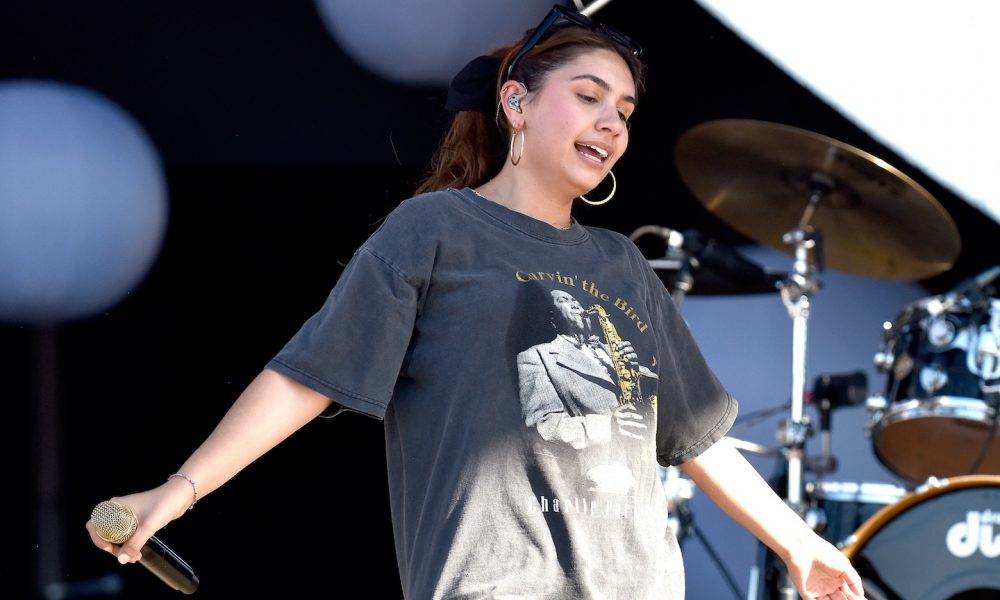 Alessia Cara returns with a new music video just in time for the holiday season–an official visual for "Jingle Bell Rock," with a clip for "Make It To Christmas" arriving soon.
The video for "Jingle Bell Rock" made its broadcast premiere today on MTV Live, MTVU, and MTV Biggest Pop, as well as on the Para­mount Times Square billboards. "Jingle Bell Rock" was first issued as an Amazon Originals single on November 3, 2021.
December 11 will mark the launch of the teaser for the "Make It To Christmas" official video, which will premiere December 12 on Facebook, and finally be released across all platforms on December 14. "Make It To Christmas" was first heard on 2019's A Def Jam Christmas. Alessia then revisited it in a stripped down make­over for her four-song Holiday Stuff EP from 2020. The track was also recently reprised on Def The Halls, the all-star 16-song Christmas collection issued by Def Jam in October.
Alessia's most recent album, In The Meantime was released in September of 2021, and was preceded over the summer by "Sweet Dream" and "Shapeshifter"–whose video showed off Alessia's acting chops in the roles of the scorned wife, the cheating husband, a private investigator, the gardener, and maid.
In The Meantime's centerpiece, "Best Days," described as a "misty piano ballad" by the New York Times, eventually spun off Best Days (The Remixes) in January 2022. The 5-track bundle offered the original single version, the acoustic version, the King Henry Remix, the Takis Remix, and "Best Days" (featuring Pentatonix).
A month later came the single and video release of a key album track, "I Miss You Don't Call Me," just in time for Valentine's Day. May brought the video for "You Let Me Down," another key album track (which also made its broadcast premiere on MTVLive, MTVU, and on the Paramount Times Square billboards).