Arturo O'Farrill Announces Blue Note Debut, 'Dreaming In Lions'
Out on September 24, the album finds the Grammy winning pianist leading the colorful 10-piece assemblage The Afro Latin Jazz Ensemble.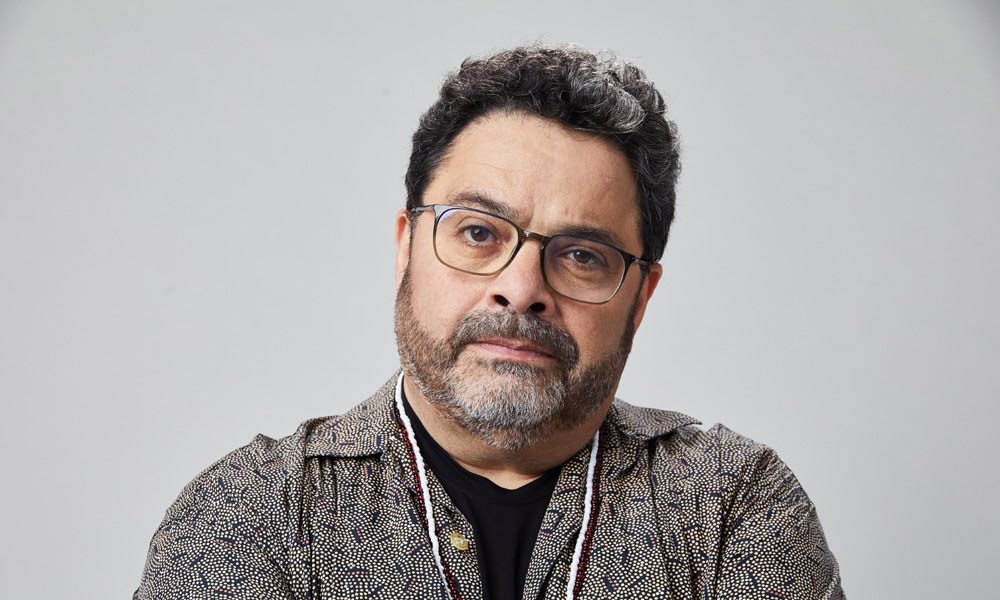 Multiple Grammy Award-winning composer, bandleader, and pianist Arturo O'Farrill has fulfilled what he calls "a lifelong dream" with his signing to Blue Note Records and the September 24 release of his label debut …dreaming in lions…
The album finds O'Farrill leading the colorful 10-piece assemblage The Afro Latin Jazz Ensemble thru a vibrant set that presents two multi-movement suites he conceived in collaboration with Malpaso Dance Company of Cuba: "Despedida," a meditation on farewells, and "Dreaming in Lions," inspired by Ernest Hemingway's novel The Old Man and the Sea.
The album's opening track "Despedida: Del Mar" is now available and you can check it out below. Meanwhile, O'Farrill will be celebrating the release of …dreaming in lions… with shows at Birdland in New York City from September 7-11.
Arturo O'Farrill Feat. The Afro Latin Jazz Ensemble - Despedida: Del Mar
"Blue Note is the home of the greatest music that I have grown up with," O'Farrill remarks. "You can't place a moment like this. It's incredible, and it represents more than music to me. It represents an opportunity to engage Blue Note's audience with the many different ways that I express my convictions through my art. I know that Blue Note has stood for that, and will continue to engage with socially conscious art. It's what I've been doing for my entire career."
For O'Farrill, suites afford the space to convey extended narratives and cinematic ideas, a broadness of scope and intent that interests him most as a composer. Like his father, the legendary bandleader Chico O'Farrill, he is committed to breaching musical boundaries in search of genuine, elevated expression.
He has transmitted these values in turn to his sons, trumpeter Adam O'Farrill and drummer Zack O'Farrill, both of whom are featured on …dreaming in lions… Joining them are multi-percussionists Vince Cherico, Carlos "Carly" Maldonado and Victor Pablo Garcia Gaetan, bassist Bam Rodriguez, trombonist and euphonist Rafi Malkiel, flutist/saxophonist Alejandro Aviles, and guitarist Travis Reuter.
"Despedida," in five movements, was written for performances O'Farrill and Malpaso have given around the world. "We'd play onstage with the dancers, or side by side with them, but always in real time," says the pianist. "The piece is about farewells, and I was going through quite a few of them in my life, so it was poignant. My mother was very ill, friends were departing, I was in the process of changing institutions. There's something noble about being able to say farewell — not, 'I'll see you later.' It's about embracing despedida [separation, parting], knowing that there's a finality to life."
Born in Mexico and raised in New York, Arturo O'Farrill continues to deepen his engagement with Cuban arts and culture, always in his distinctively hybridizing way, much like his father, Havana-born Chico O'Farrill, the son of an Irish father and German mother. With …dreaming in lions… O'Farrill adds to a celebrated catalog of previous efforts including The Offense of the Drum (with Vijay Iyer, Edmar Castaneda and other guests); Cuba: The Conversation Continues (with Rudresh Mahanthappa, DJ Logic, more); Familia: Tribute to Bebo and Chico (with Chucho Valdés, the Third Generations Ensemble & Anoushka Shankar); Fandango at the Wall: A Soundtrack for the United States, Mexico and Beyond (with Regina Carter, Antonio Sanchez and many others); and Four Questions (with Cornel West).
Deeply informed by the vernacular and rich traditions of Latin jazz, this music is never constrained by categories; it is consistently global in outlook, in keeping with O'Farrill's pedagogical vision as the recently appointed Professor of Global Jazz Studies (and Assistant Dean for Equity, Diversity and Inclusion) at the UCLA Herb Alpert School of Music. He is among the foremost practitioners in Latin jazz but also one of the most authoritative composers in current small- and large-ensemble jazz as a whole.
The tracklisting for …dreaming in lions… is as follows:
DESPEDIDA:
Del Mar
Intruso
Beauty Cocoon
Ensayo Silencio
La Llorona
DREAMING IN LIONS:
Dreaming in Lions
Scalular
How I Love
The Deep
War Bird Man
Struggles and Strugglets
I Wish We Was
Blood in the Water
Dreams So Gold.