Beck Releases 'Paisley Park Sessions' EP Exclusively On Amazon Music
The three-track 'Paisley Park Sessions' EP finds Beck funking up his classics and paying tribute to Prince on an exclusive live recording.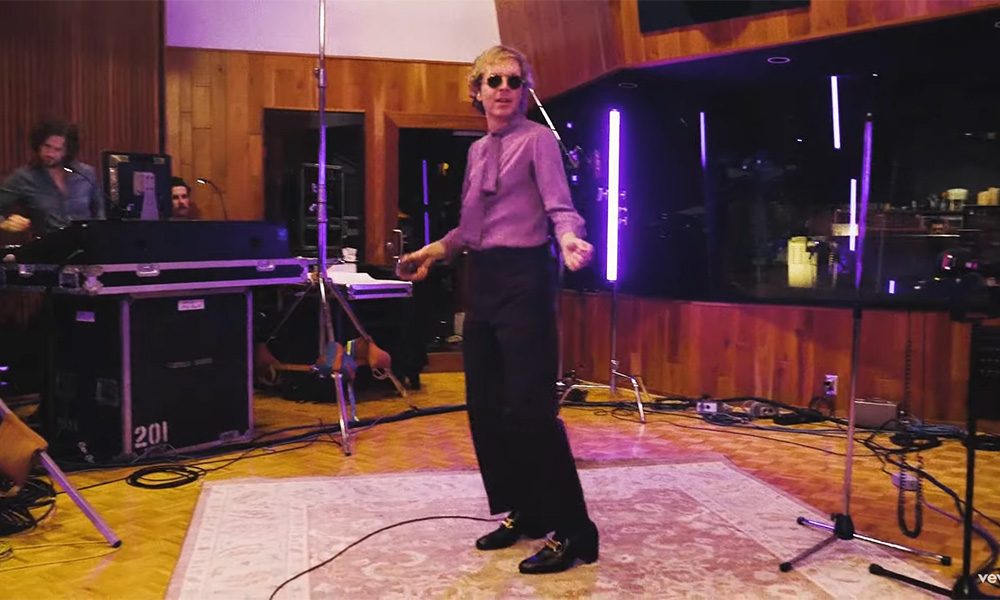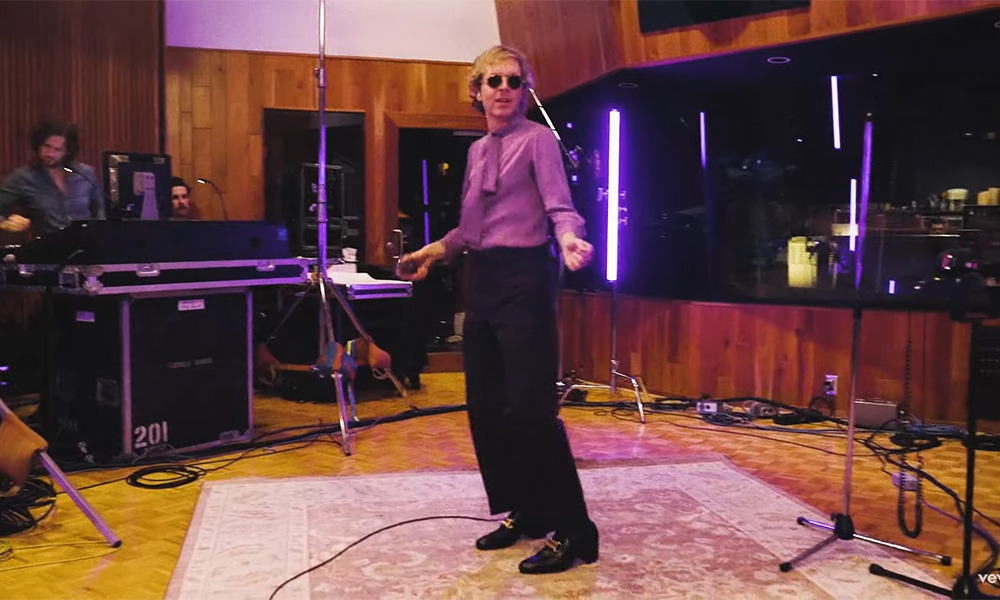 Less than two weeks away from the release of Hyperspace, Beck has released a surprise Paisley Park Sessions EP, exclusively through Amazon Music.
Beck sported a purple shirt with a flowing tie the Purple One himself would have favoured while recording the EP live in Prince's iconic studio with his touring band – including drummer Chris Coleman, who himself recorded with Prince on the 2010 track 'Hot Summer'. The three-track Paisley Park Sessions EP finds Beck laying down suitably funked-up versions of 'Where It's At' and 'Up All Night', along with 'The Paisley Park Experience', a medley that pays tribute to the late Minnesotan genius with takes on 'Raspberry Beret', 'When Doves Cry', 'Kiss' and '1999'.
Beck - Behind The Paisley Park Sessions (Amazon Original)
"It felt very creative"
"Every studio has its own life to it, a special energy," Beck says about the complex that Prince built in 1987, and in which he recorded albums like Lovesexy, Diamonds And Pearls and The Gold Experience.
"It felt very creative," he added. "I didn't have any expectation of what I wanted to happen, I was just kind of coming in here and seeing where it took us – and it was surprising."
More than just a studio, the Paisley Park complex also houses a soundstage where Prince performed regular concerts and even filmed the movie Graffiti Bridge. Located on the outskirts of Minneapolis, in Chanhassen, the building also served as Prince's home.
"He's a big influence for me"
Released, fittingly, in 1999, Beck's Midnite Vultures album drew comparisons to Prince's 80s work, while Beck has paid tribute to the late star in his own live shows, from solo acoustic performances of 'Raspberry Beret' through to full-band blow-outs of '1999'.
When Beck's Morning Phase won the 2015 Album Of The Year Grammy, Prince was on hand to present the award – an experience, possibly, better than winning the award itself.
"He's a big influence for me. He's an inspiration." Beck says. "His musicality, but also playfulness and the way he performed was really something that I connected with."
On the evidence of the tracks Beck has shared from Hyperspace, he seems to be hitting another purple patch in his career. The Paisley Park Sessions EP, then, is extremely well timed. If you didn't come to party, don't bother logging into your Amazon Music account.
Hyperspace is out on 22 November. Pre-order it here.
Format:
UK English