Watch The Video For BRKN LOVE'S New Track, 'Flies In The Honey'
The new track also features on the band's self-titled debut album, which is out on 14 February.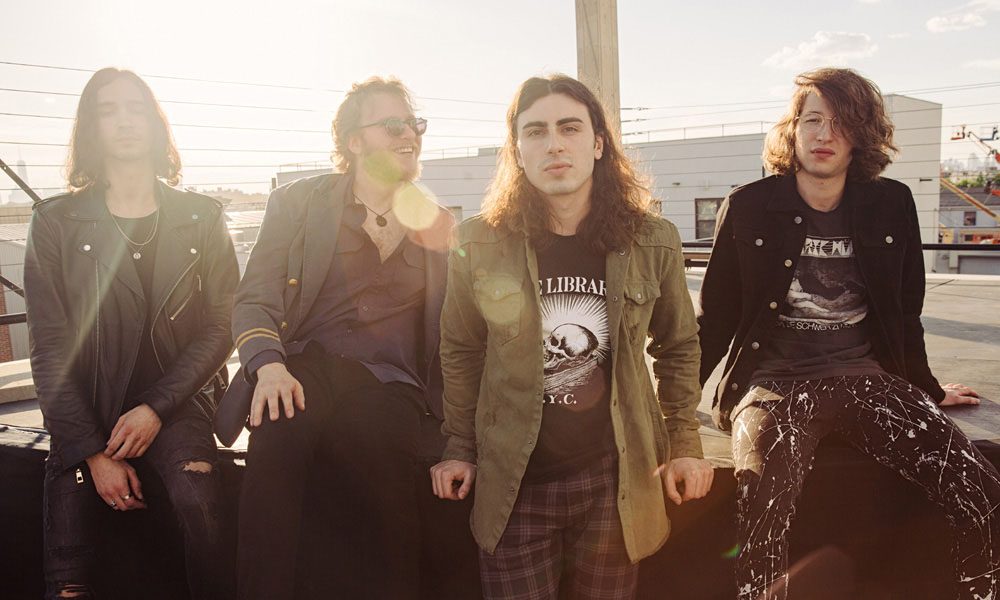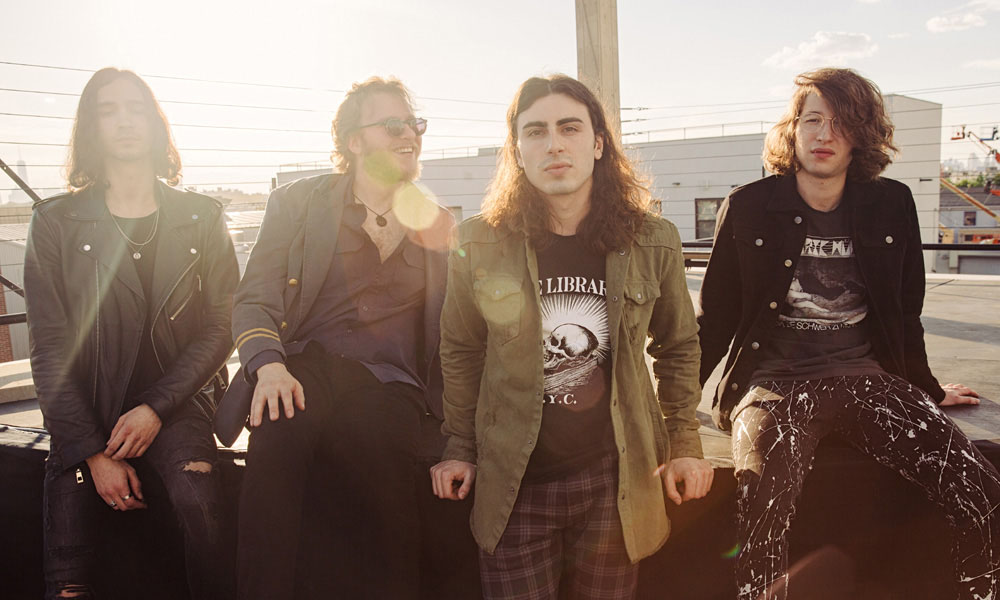 New Spinefarm Records signings have shared their new video for 'Flies In The Honey', which you can check out below.
BRKN LOVE - Flies In The Honey
'Flies In The Honey' also features on the band's self-titled debut album, which is out on 14 February. BRKN LOVE also features the band's previous single 'Shot Down'.
"I'd say we want [our songs] to be easily digestible", BRKN LOVE'S frontman Justin Benlolo tells uDiscover Music.
"'Flies In The Honey' and 'Shot Down' – and most of the record – are all presented in a short, sweet format. We didn't want people to become bored, which is very easy these days, especially when it comes to music. I have found that with the modern youth, there is a complete sensory overload every day from all the devices, media outlets etc, they choose to indulge in and kids are getting bored faster than ever. In order to really grab their attention, we decided to keep things short and punchy, like a bumblebee buzzing around your head that you can't ignore."
BRKN LOVE, the album, was produced by Joel Hamilton (Highly Suspect, Pretty Lights), and was recorded live to tape, preserving a raw and real feeling in the riffing tempered by relatable and emotional lyrics.
"He was the best producer I'd ever worked with", Benlolo says."One of the greatest parts of the experience, and I guess his "method" was that he really got out of our way to capture us doing what we do best. Joel also brought a certain rawness to the record. You know, it's easy to explain how you want something to sound, it's easy to pick apart what you like and don't like, but it's hard to find someone who can actually pull that off and this was a very specific task.
"The recording process was made to be super easy largely due to his decisive nature, in opposition to my perfectionism. We recorded everything so quickly because he made us feel very secure in our musical abilities, making the whole thing much more efficient. We also bonded deeply over our love for fuzz, which is the holy grail of guitar effects."
On YouTube, one fan recently reacted to 'Shot Down' by saying "If Chris Cornell and Royal Blood collaborated it would sound like this" – is that fair comment? How does Justin Benlolo feel about being compared with bands such as Soundgarden?
"That makes me extremely happy -Chris is my favourite singer/artist," he replies. "Being compared to his voice is the highest compliment I could ever receive and I'm blown away that people even dare make that connection. Soundgarden greatly influenced this record and pretty much everything I do, they're like our Led Zeppelin, our Black Sabbath, they changed the game. Royal Blood is also a fantastic band, one that I listened to quite a bit while writing/recording this record."
BRKN LOVE are currently on a headline tour of Canada and spent last year on tour with Dinosaur Pile-Up, Demob Happy and Cleopatrik. They play the following dates:
14 Feb-20: Better Than Fred's, Grande Prairie
16-Feb-20: Blue Grotto, Kamloops
17-Feb-20: Fox Cabaret, Vancouver
19-Feb-20: Club Sapphire, Kelowna
20-Feb-20: The Gateway, Calgary
21-Feb-20: Starlite Room, Edmonton
22-Feb-20: Coors Event Centre, Saskatoon
23-Feb-20: Park Theatre, Winnipeg
25-Feb-20: Cubby Bear, Chicago
26-Feb-20: Rum Runners, London
27-Feb-20: Lee's Palace, Toronto
28-Feb-20: 27 Club, Ottawa
29-Feb-20: Bar Le Ritz, Montreal
1-Mar-20: L'anti, Quebec City
3-Mar-20: The Mansion, Kingston
4-Mar-20: Gordon Best, Peterborough
5-Mar-20: Maxwell's, Waterloo
6-Mar-20: Warehouse Live Studio, St. Catharines
1-May-20: Lunatic Luau WNOR @Veterans United Home Loans Amphitheater, Virginia Beach
2-May-20: Epicenter Festival, Concord
8-May-20: Welcome to Rockville, Daytona Beach
15-May-20: Sonic Temple, Columbus
17-Jul-20: Rock USA @ Ford Festival Park, Osh Kosh
BRKN LOVE is out on 14 February and can be bought here.
Format:
UK English