Brothers Osborne Release 'Pushing Up Daisies (Love Alive)' Ahead Of Album 'Port Saint Joe'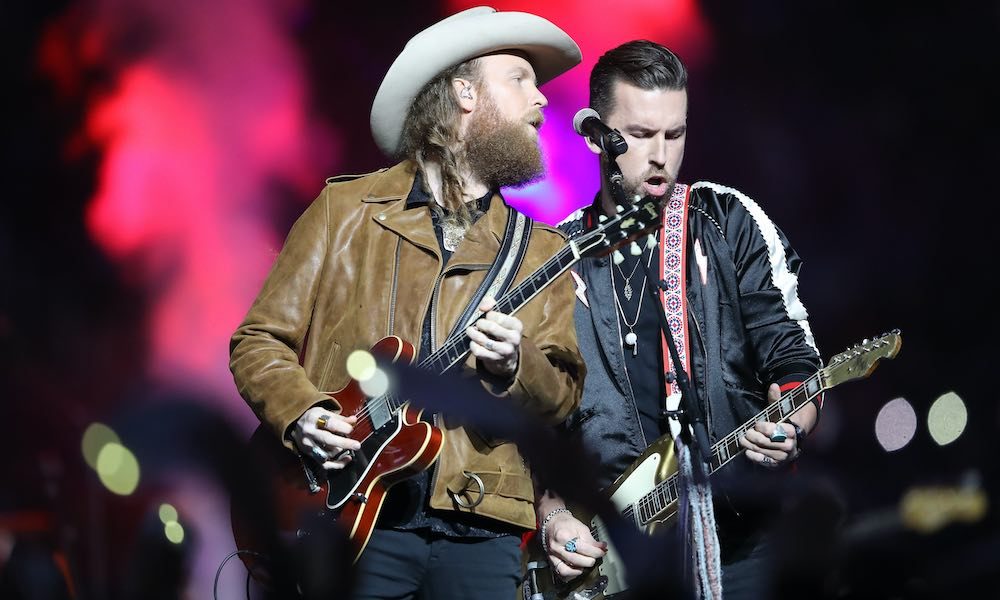 Brothers Osborne have released new track 'Pushing Up Daisies (Love Alive)', which is taken from their forthcoming album Port Saint Joe, due out on 20 April via Snakefarm Records. Port Saint Joe also features the lead single 'Shoot Me Straight', which went directly onto the Planet Rock Radio A-list.
In addition, the duo's first ever headline tour of the UK & Ireland, set to take place in May, is now virtually sold-out, with just a handful of tickets remaining for the Dublin, Belfast and Bristol shows only, and the venue in Glasgow having to be upgraded due to phenomenal demand.
Illinois songwriter/ vocalist/guitarist Kendell Marvel, who co-wrote with the Brothers on certain of the latest songs, including the new track 'Pushing Up Daisies (Love Alive)', supports across the aforementioned dates.
Recorded in a Florida beach house in the town of Port St. Joe, away from the sometimes sterile environs of the studio, Port Saint Joe is the Maryland brothers' second studio effort. Raw, honest and uniquely homemade, the record was mostly captured in a series of live takes, retaining the atmospheric background noises of wind, roaring water and the excited and 'refreshed' encouragement of visiting Nashville friends. This unconventional location proved a perfect complement to the Brothers' music, which instinctively bends both rules and genres.
Brothers Osborne - Pushing Up Daisies (Love Alive) (Official Audio)
"Port Saint Joe is a sonic representation of who we've become, not only as a band but as people," says guitarist John Osborne. "Every show we've ever played together is on this record. Every song we've ever written and every mile we've ever ridden has led to the making of this record. Imperfections and all."
Vocalist / guitarist TJ adds, "We shacked up for two weeks to make an unabashed record that would reflect who we are in every way, and in the process we had the most enjoyable and memorable recording experience of our lives."
A diverse collection, Port Saint Joe touches on half-lit drinking songs, emotive ballads, southern slow jams and roots-y rave-ups. The result is a record that's both familiar and fresh, mixing classic country touchstones with amplified guitars and memorable hooks. In short, a 10-track collection for the modern age – forward-thinking and versatile, with songs that nod to the past whilst still pushing forward into new territory.
Brothers Osborne play the following UK and Ireland headlining shows:
4 May: Dublin, Academy
5 May: Belfast, The Limelight
7 May: Bristol, O2 Academy
8 May: Brighton, Concorde 2
9 May: Birmingham, O2 Academy 2
11 May: London, Koko
12 May: Manchester, O2 Ritz
13 May: Glasgow, O2 ABC (upgraded from the Garage).
Port Saint Joe is released on 20 April. Pre-order it here.
Format:
UK English