Charles Lloyd & The Marvels' New Album, 'Tone Poem' Is Out Now On Blue Note
For his sixth album since rejoining Blue Note in 2015, Lloyd presents The Marvels without guest vocalists for the first time on a dynamic nine-song set.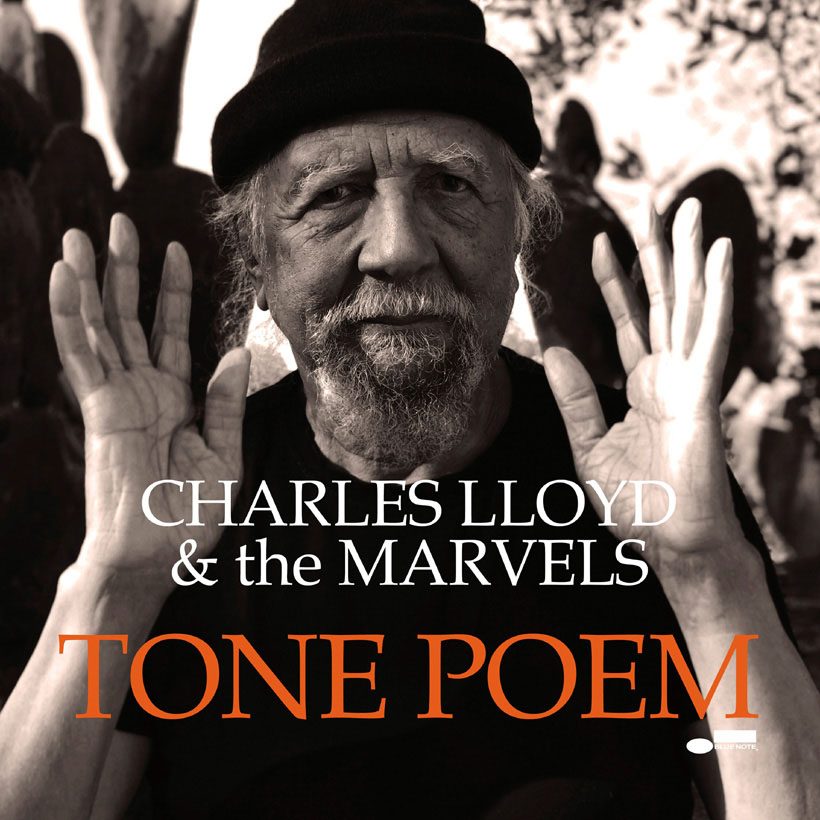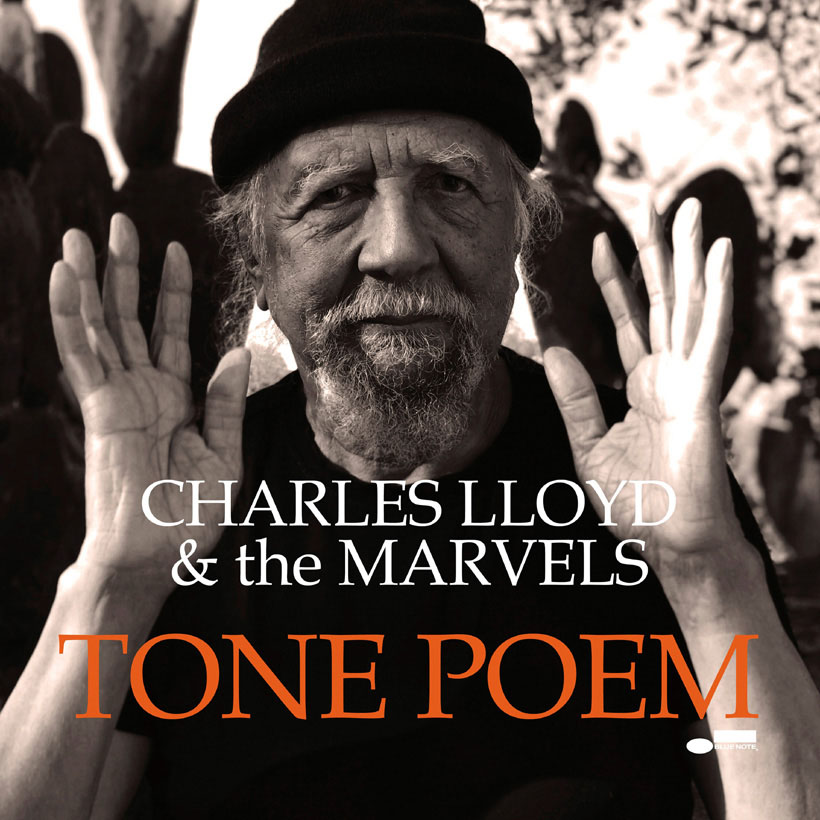 Charles Lloyd & The Marvels have released Tone Poem, a striking new album by the legendary saxophonist and NEA Jazz Master on Blue Note Records. The vinyl edition of the album is the first new release to be featured as part of the acclaimed Tone Poet Audiophile Vinyl Series with the vinyl supervised by Joe Harley, mastered by Kevin Gray, pressed at Record Technology, Inc. (RTI), and packaged in a deluxe Stoughton Printing gatefold tip-on jacket. Fittingly, it was Lloyd who first dubbed Harley the "Tone Poet." Tone Poem is also available on CD and digital formats.
Lloyd debuted his collective The Marvels—featuring Bill Frisell on guitar, Greg Leisz on pedal steel guitar, Reuben Rogers on bass, and Eric Harland on drums—on the 2016 album I Long To See You with special guests Norah Jones and Willie Nelson, and reconvened the band for 2018's Vanished Gardens which featured Lucinda Williams on half the album.
On Tone Poem, his sixth Blue Note album since returning to the label in 2015, Lloyd presents The Marvels without guest vocalists for the first time on this dynamic nine-song set featuring new Lloyd originals alongside pieces by Ornette Coleman, Thelonious Monk, Leonard Cohen, Gabor Szabo, and Bola de Nieve. Lloyd spoke to Blue Note President Don Was about the album on the latest episode of "First Look." You can check that out below.
The Marvels' unique sound weaves several threads of American music—Jazz, Blues, Americana, Country, and Rock—into a thrilling and uplifting musical hybrid apropos of a visionary who sees no lines of demarcation in his music: "That wouldn't be right for the tradition I serve," Lloyd says. "You must have your elixir, and the elixir is in sound and tone. When you're at the feet of the Universe, she will always bless and take care of us. It's not politicians we need but sages. Many have their hand out for something, but I try to let my heart be filled so I want for nothing. I live in awe, drunk with the music."
Tone Poem is out now and can be bought here.